NCCWSL Agenda
May 31-June 3, 2023
AAUW invites hundreds of college women from around the country for three days of leadership training, inspiration and networking at our National Conference for College Women Student Leaders (NCCWSL).
See what happened last year at NCCWSL 2023!
Wednesday, May 31, 2023 
10:00am – 7:00pm: Registration
12:00pm – 5:00pm: STEM Half-Day Workshop (optional; additional registration fee)
5:30pm – 6:00 pm – Welcome Session
6:00pm – 7:00pm: Dinner
7:00pm – 9:30pm: Evening Networking Activity
Thursday, June 1, 2023 
7:30am – 8:30am: Breakfast
7:00am – 12:00pm: Registration
9:00am – 10:00am: Opening Session
10:15am – 11:45am: Concurrent Sessions
12:00pm – 1:00pm: Lunch
1:00pm – 2:30pm: Panels
2:45pm – 4:15pm: Concurrent Sessions
4:30pm – 11:00pm: Evening in Washington, DC or Campus Evening Networking Activity
5:00pm – 10:00pm: On Campus Networking
Friday, June 2, 2023 
7:30am – 8:30am: Breakfast
8:45am – 10:15am: Concurrent Sessions
10:30am – 12:00pm: Career Panels
12:00pm – 1:15pm: Lunch
1:30pm – 3:00pm: Concurrent Sessions
3:00pm – 5:00pm: Break
3:00pm – 4:30pm: Factuality Interactive DEI Training Experience
3:30pm – 4:00pm: Stretch Class
5:15pm – 6:45pm: Women of Distinction Awards Ceremony
6:45pm – 7:45pm: Women of Distinction Reception
7:30pm – 9:30pm : Dinner
Saturday, June 3, 2023 
7:30am – 8:30am: Breakfast
9:00am – 10:30am: Keynote Minda Harts and Closing
10:30am – 11:00am: Keynote Minda Harts book signing (You Are More Than Magic)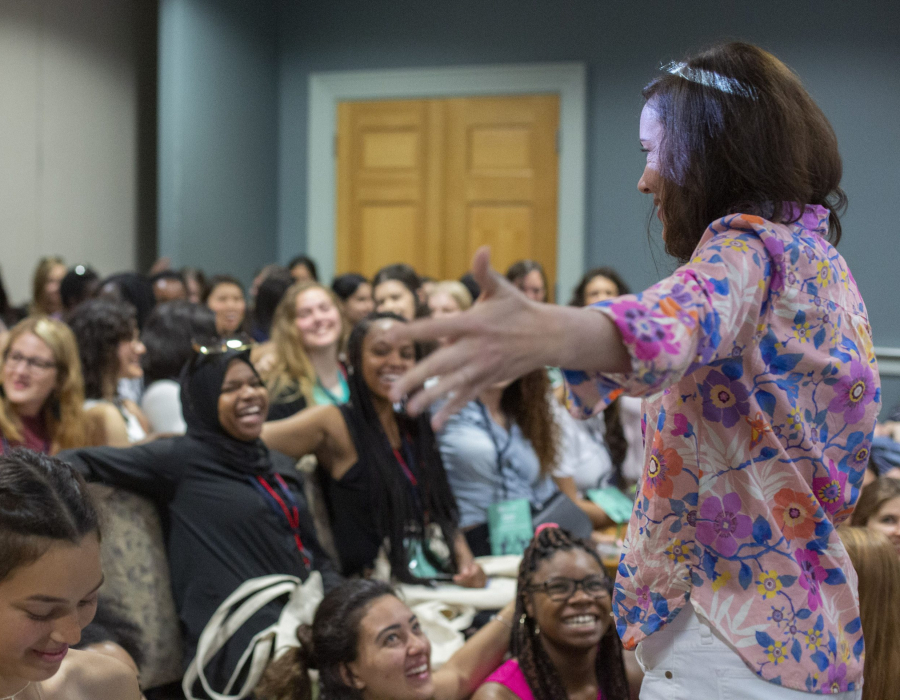 Skill-building
Workshops & Panels
NCCWSL offers skill-building workshops that are designed to challenge and inspire you to make an impact on your campus and in your community long after you leave the conference.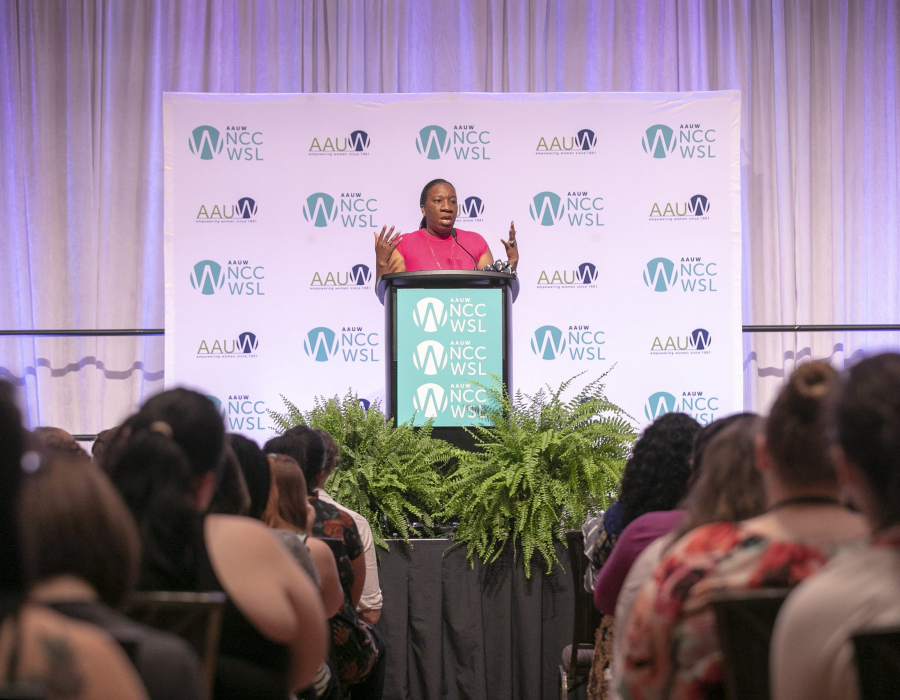 Life Lessons
Featured Speakers
Get the chance to meet and hear from groundbreaking women working across a range of fields. Past NCCWSL speakers include feminist author Roxane Gay, founder of the Me Too movement Tarana Burke, and author and global health advocate Chelsea Clinton.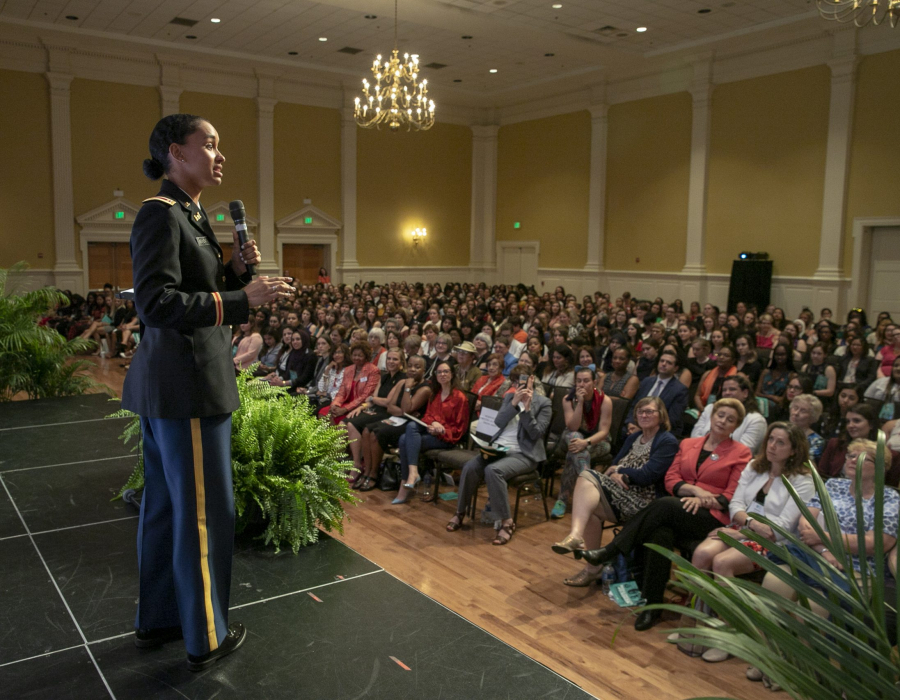 Awarding Greatness
Women of Distinction
Each year, AAUW presents the Woman of Distinction Awards at NCCWSL to recognize women leaders who have made extraordinary accomplishments in their professions or their communities. Past awardees include LGBT activist Sarah McBride, 43rd Treasurer of the US Rosie Rios, first Black female Captain at West Point Simone Askew, and plus-size fashion designer Ashley Nell Tipton.