Attend NCCWSL
May 25-26, 2021 | Virtual NCCWSL
This year, AAUW invites hundreds of college women from around the country for two days of virtual leadership training, inspiration and networking at our National Conference for College Women Student Leaders (NCCWSL).
Register Now
Faces of AAUW
Change the World
I loved being surrounded by so many strong and powerful women – together we really can change the world.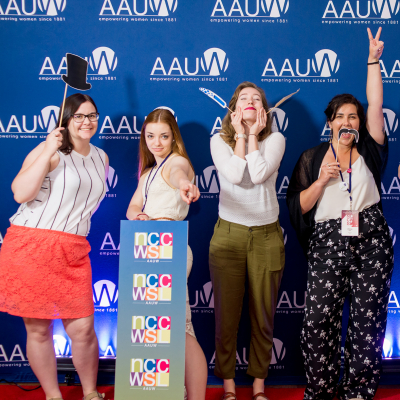 What You Need to Know
January 15, 2021: Early Bird Registration and National  Scholarship Application Open 
Save $30 by registering at our Early Bird price of $95.

 

Call for national scholarship opens.

 
Please note: National scholarship applicants need only fill out a  scholarship application. Do not fill out a separate conference  registration. 
February 28, 2021: Early Bird Registration and National Scholarship  Application Closes 
Early bird registrations must be paid in full by February 28, 2021, at 11:59 EST

.

 

Last day to apply for national scholarship.

 

Accepted applicants will be registered by AAUW staff and declined applicants will be eligible to register at the early bird 

rate

.

 
March 1, 2021: Regular Registration Opens 
Registration fees increase to $125

 
May 14, 2021: Registration Ends 
Registration closes at 11:59 EST

 

Payments are due in full

 
Early Bird: $95

 

Regular: $125

 
Payment:
IMPORTANT: Registrations are not considered final until your full payment has been received. Please see below for our cancellation policy. AAUW is only accepting credit cards for registration payments.
Credit Cards: To guarantee your reservation, pay by credit card during your registration. If you need to pay by credit card after you have completed your registration, you can log back into your registration.
Cancellations:
NCCWSL Registration Cancellation, Transfer and Refund Policy:

NCCWSL will accept registration cancellations, transfers and/or additional items if received by 11:59 p.m. (EDT) on May 14, 2021, AAUW will refund your payment. All refunds will be processed within 6–8 weeks. Beginning May 15, 2021, no refunds will be given. Limited exceptions (serious illness, death of a family member, etc.) apply. Cancellation requests should be sent to

nccwsl@aauw.org

.
Save Your Spot at NCCWSL 2021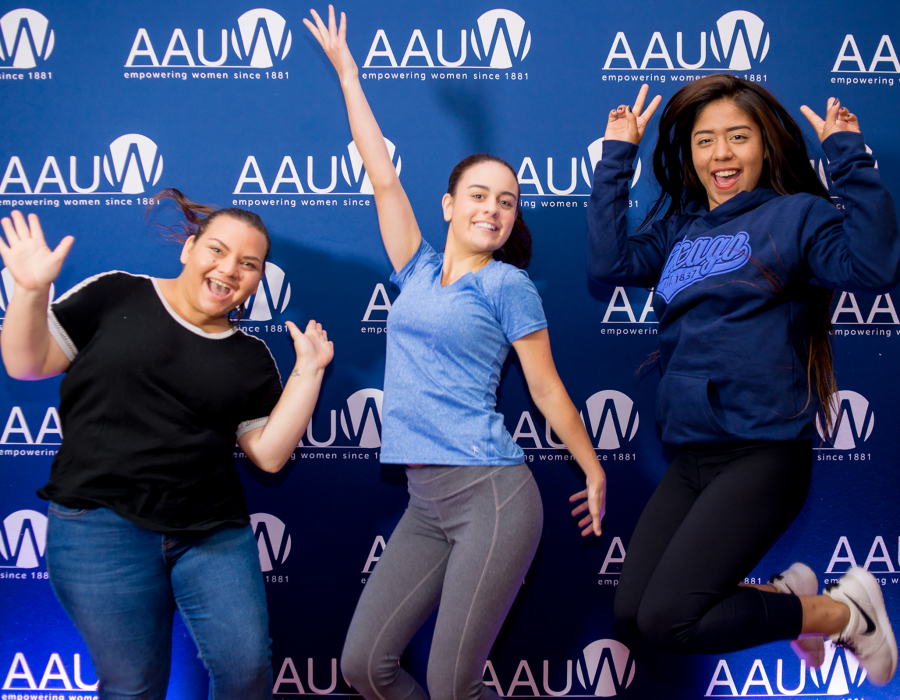 Scholarships
AAUW believes NCCWSL provides valuable opportunities for students from all backgrounds and each year awards over 100 full and partial scholarships to the conference.
NCCWSL: It's the Place to Be!
NCCWSL has students from all over. In 2019, the conference was attended by 800 students from over 300 colleges and 48 states!
Related