NCCWSL 2023 Speakers Coming Soon
NCCWSL 2022 Keynote Speaker
Nikole Hannah-Jones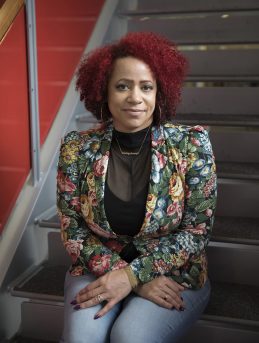 Nikole Hannah-Jones is the Pulitzer Prize-winning creator of "The 1619 Project" and a staff writer at The New York Times Magazine. She has spent her career investigating racial inequality and injustice, and her reporting has earned her the MacArthur Fellowship, known as the Genius grant, a Peabody Award, two George Polk Awards and the National Magazine Award three times. Hannah-Jones also earned the John Chancellor Award for Distinguished Journalism and was named Journalist of the Year by the National Association of Black Journalists and the Newswomen's Club of New York. In 2020, she was inducted into the Society of American Historians. and in 2021, she was named a member of the American Academy of Arts & Sciences. She also serves as the Knight Chair of Race and Journalism at Howard University, where she is founding the Center for Journalism & Democracy.
In 2016, Hannah-Jones co-founded the Ida B. Wells Society for Investigative Reporting, which seeks to increase the number of reporters and editors of color. She holds a Master of Arts in Mass Communication from the University of North Carolina and earned her bachelor's degree in History and African-American studies from the University of Notre Dame.
NCCWSL 2022 Woman of Distinction Awardees
Raven Baxter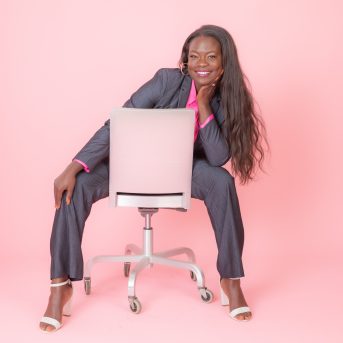 Raven Baxter, Ph.D., known as Dr. Raven the Science Maven, is an internationally acclaimed American educator and molecular biologist known for effortlessly merging science with pop culture. Using her magnetic personality, she challenges the status quo to prove that science communicators aren't all one and the same.
Raised by a single mother in North Carolina and New York, Dr. Baxter's curiosity to explore the world around her at a young age developed into a lifelong affinity for science. Today, whether producing viral hip-hop videos, such as her "Antibodyody Antibody Song" or her "Wipe it Down," to teach science lessons to the masses or hosting a STEM-themed talk show she created called STEMbassy, she joyfully disrupts traditional cultural perceptions about scientists.
As an entrepreneur—and unapologetic fashionista—Dr. Baxter recognized the importance of inclusive fashions for science fans from all walks of life, which led her to found her own online store, Smarty Pants. Her shop features of-the-moment, whimsical STEM-themed apparel and accessories designed by her with a portion of the profits benefiting STEM students.
In addition, Dr. Baxter is a sought-after public speaker who maintains a strong voice in science academia as the Director of Diversity Initiatives in the University of California Irvine School of Biological Sciences. She has earned numerous awards for her achievements, including the State University of New York's Chancellor's Award for Student Excellence in honor of her service in educating the public about COVID-19, and recognition on Fortune Magazine's 40 Under 40 list, Forbes 30 under 30 list and most recently recognized as a Mastermind in AfroTech's inaugural Future 50 list.
Recently, Dr. Baxter joined a four-person team of celebrities and influencers commissioned by NASA to inspire student participation in the NASA TechRise Student Challenge. The team created a video that challenges students in grades 6 – 12 to build and test a design based on Dr. Baxter's hypothesis about what a maraca would sound like in microgravity, during the NASA TechRise Virtual Field Trip in September.
Kristin Henning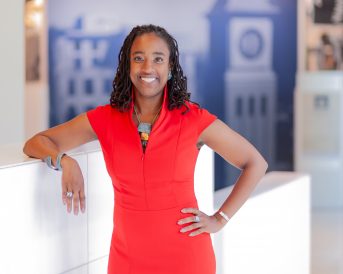 Kristin Henning is the Blume Professor of Law and Director of the Juvenile Justice Clinic and Initiative at Georgetown University Law Center, where she and her students represent youth accused of delinquency in Washington, DC. Henning served as the Law School's Associate Dean for Clinics and Experiential Learning from 2017-2020. Henning was previously the Lead Attorney for the Juvenile Unit of the D.C. Public Defender Service and is currently the Director of the Mid-Atlantic Juvenile Defender Center.
Henning has trained state actors across the country on the impact of racial bias in the juvenile and criminal legal systems. Her workshops help stakeholders recognize their own biases and develop strategies to counter it. Kris also worked closely with the McArthur Foundation's Juvenile Indigent Defense Action Network to develop a 41-volume "Juvenile Training Immersion Program," a national training curriculum for juvenile defenders. She now co-hosts, with the Gault Center, an annual week-long summer academy for trial lawyers and a series of "train the trainer" programs for experienced defenders. In 2019, Henning partnered with NJDC to launch a Racial Justice Toolkit for youth advocates, and again in 2020, to launch the Ambassadors for Racial Justice program, a year-long program for juvenile defenders committed to challenging racial injustice in the juvenile legal system through litigation and systemic reform.
Henning writes extensively about race, adolescence and policing. Her new book, The Rage of Innocence: How America Criminalizes Black Youth (Penguin Random House, 2021), has already received rave reviews in the New York Times Book Review and the Washington Post. Henning serves on the Board of Directors for the Center for Children's Law and Policy, the ABA's Juvenile Justice Standards Task Force and ALI's Restatement on Children and the Law project. She has won several awards including the Juvenile Leadership Prize by the Juvenile Law Center and the Robert E. Shepherd, Jr. Award for Excellence in Juvenile Defense by the National Juvenile Defender Center.
AAUW Maryland Woman of Distinction: Dr. Patricia Stocker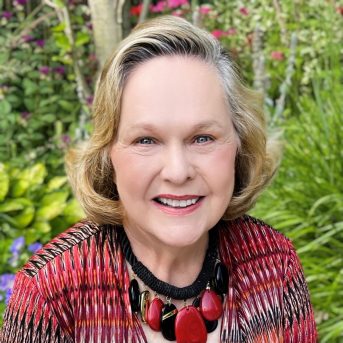 Pat Stocker is an advocate of women's issues and dedicated to bringing out the best in people. She has been a strong friend of AAUW Maryland, her local branch, and the community. Stocker's career extends to executive education design and implementation for businesses and non-profits. Ever since Stocker joined AAUW Maryland, the organization has benefited from her inspiration, energy and experience. She served as President of AAUW Maryland from 2012-2014 and currently is AAUW Maryland Vice President for Programs and President of the Bethesda-Chevy Chase branch. She is a representative to the United Nations Commission on the Status of Women.
Stocker was raised in Fargo, North Dakota. Her father was director of music at the First Methodist Church, and she inherited his musical talent. She played piano and sang in the church choir. Later she sang professionally at the local television station.
Stocker holds a Ph.D. in Business Administration and Marketing from the University of Colorado; an MBA from the University of Maryland, College Park, in Finance and Organizational Behavior; and a BA from North Dakota State University in English. She received the Alumni Achievement Award, the highest honor the University can bestow on a graduate.
Currently president of Stocker and Associates, her career includes executive positions at Marriott International and the Robert H. Smith School of Business, University of Maryland. In addition to her AAUW positions, Stocker has held leadership positions with Suburban Hospital, The Thirteen Chamber Choir and has served as Elder at Bradley Hills Presbyterian Church.
Related