NCCWSL 2023 Keynote Speaker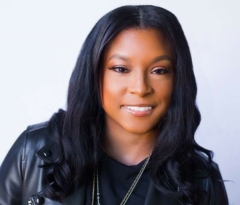 Minda Harts
Minda Harts is the bestselling and award-winning author of The Memo: What Women of Color Need to Know to Secure a Seat at the Table as well as Right Within: How to Heal from Racial Trauma in the Workplace, and her first YA book, You Are More Than Magic. She is a highly sought-after speaker and thought-leader, frequently presenting on the topics of advancing women of color, leadership, diversity, and management at companies like Nike, Google, JP Morgan, Aspen Ideas Festival, Dreamforce, The Atlantic Festival, Forbes Inclusion in The Workplace, and DraftKings to name a few. Minda is an assistant professor of public service at NYU's Robert F. Wagner Graduate School of Public Service and the founder of The Memo LLC, a career development company. In 2020, Minda was named by LinkedIn as the #1 Top Voice for Equity in the Workplace. In 2022, She was named by Business Insider as one the the top 100 People Transforming Business. Additionally, Minda was chosen by Marie Claire Magazine in 2022 to participate in Power Trip, where the year's Top Women Movers and Shakers participate in an all-expense paid trip to network with each other. She has a weekly career podcast for women of color, titled Secure the Seat. 
NCCWSL 2023 Woman of Distinction Awardees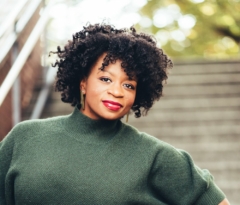 Jodi-Ann Burey
Jodi-Ann Burey is a speaker, writer and creator who works at the intersections of race, culture and health. Born in Jamaica, raised in New York City and well-traveled globally, her influences transcend boundaries. She draws from education, global health, entrepreneurship and other disciplines in her work — with communities of color at the center. An alum of Boston College and the University of Michigan, Burey leads conversations with prominent community and business leaders with a goal to not just share ideas, but also leverage the power we already have to address inequities all around us. For her, this is where disruption happens. In 2018, Burey's public health and social justice worlds collided with a spinal tumor diagnosis. Along that recovery journey, she built what she needed: a space to not feel alone. Jodi-Ann created Black Cancer, a narrative podcast about identity, trauma and health inequities. She also serves as a founding co-chair of the Seattle Diversity, Equity and Inclusion Community of Practice. Burey prides herself on being a cool auntie, a twist-out queen and a reluctant dog owner. She is currently writing her first book. Learn more about her at jodiannburey.com.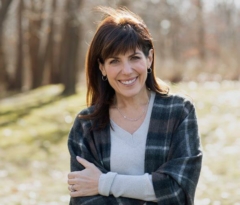 Jean Chatzky
Jean Chatzky is the founder and CEO of HerMoney.com and the coaching programs FinanceFixx and InvestingFixx. She is also the host of podcast HerMoney with Jean Chatzky and co-host of the national radio show Everyday Wealth. Her work helps women improve the relationships they have with money. Ms. Chatzky was the financial editor for NBC Today for 25 years and serves as the financial ambassador for AARP. An award-winning journalist and broadcaster, Ms. Chatzky is also a New York Times and Wall Street Journal bestselling author and a fierce advocate for financial literacy. Ms. Chatzky's latest books are Women with Money: The Judgment-Free Guide to Creating the Joyful, Less Stressed, Purposeful (and Yes, Rich) Life You Deserve and How to Money, a guidebook for Gen Z women. Follow her @JeanChatzky.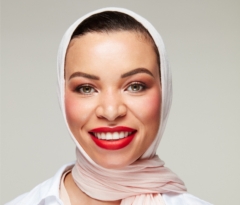 Blair Imani
Blair Imani (she/her) is the creator of the viral web series Smarter in Seconds and head of education at Feminist for All. She is the L.A. Times bestselling author of Read This to Get Smarter, Making Our Way Home, and Modern HERstory. Ms. Imani's scholarship spans intersectionality, gender studies, race and racism, sociology, and U.S. history. As a public speaker, Ms. Imani has presented at universities including Oxford and Harvard. The New York Times praised Blair's unique ability to create "progressive lessons with vibrant visuals and a perky, quirky delivery." Her work centers women and girls, global Black communities, and the LGBTQ+ community, including serving on the board of directors for the Tegan and Sara Foundation. As an educator, influencer, and semi-retired organizer, Ms. Imani is dedicated to making the world less terrible and amplifying the voices and work of those fighting the good fight. Blair Imani lives in Los Angeles, California. Learn more about her by visiting blairimani.com and following her on social media @blairimani.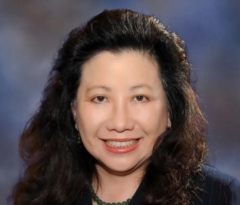 AAUW Maryland Woman of Distinction: Susan Clair Lee
Susan Clair Lee is currently Maryland's Secretary of State, having been appointed on January 18, 2023, by Gov. Wes Moore. She is now the Chair of the Governor's Subcabinet for International Affairs, a member of the Board of State Canvassers, and a member of the Maryland Semiquincentennial Commission, Ms. Lee is the first Asian American elected to the Maryland State Senate (2015-2023), serving as Majority Whip from 2019-2022. She is also the first Asian American woman and first Chinese American to be elected to the Maryland legislature, serving in the Maryland House of Delegates from 2002-2015. Throughout her long legislative career, Ms. Lee has been a champion for women's and youth's rights. She was the Senate lead sponsor of the Maryland Equal Pay for Equal Work Act. Ms. Lee was elected to serve two terms as president of the Women Legislators of Maryland (women's legislative caucus) and led efforts to pass an aggressive agenda of laws to fight domestic violence and human trafficking; economically empower women; reduce health care disparities; and obtain funding for rape crisis centers. Ms. Lee earned a bachelor's degree in political science from the University of Maryland, College Park, and a juris doctorate from the University of San Francisco School of Law. She is an active member of two Maryland AAUW branches — Bethesda-Chevy Chase and Kensington-Rockville.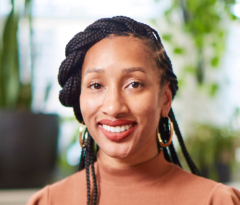 Natalie Gillard
Natalie Gillard is the creator of FACTUALITY, a facilitated dialogue, crash course, and interactive experience that simulates structural inequality in the United States. Over the last seven years, Natalie has led virtual and in person FACTUALITY facilitations for over 57,000 global participants. FACTUALITY has supported the diversity, equity, and inclusion initiatives at hundreds of multinational companies, universi.es, government agencies, and nonprofits (including Google, FOX, Nike, American Express, Under Armour, Rikers, United Way, Big Brothers Big Sisters, American Heart Association, Yale, Princeton, Harvard, Stanford, Cornell, and the University of Arizona where author and civil rights activist bell hooks participated). FACTUALITY has been featured in Fortune Magazine, Baltimore Magazine, and Amazon Best Seller | The Memo: What Women of Color Need To Know To Secure A Seat At The Table. FACTUALITY has raised and donated over $20,000 to organizations that advance social equity and became an ice cream flavor through a partnership with social justice ice cream brand Taharka Brothers.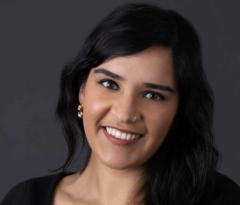 Swati Sharma
Swati Sharma is the editor-in-chief of Vox, the premier explanatory journalism network at Vox Media, the leader in modern media. In this role, she oversees the site's editorial vision as the network reaches wider audiences in more places and in more formats than ever before. Sharma has previously spent her career at legacy news organizations, most recently as a managing editor at The Atlantic, where she oversaw digital coverage through a pandemic, a racial reckoning, two years of Trump's presidency, and a historic election. Before that, she spent more than four years at The Washington Post, where she was the deputy general assignment editor working on breaking news during President Trump's first year in office. Prior to that, Sharma was The Post's foreign and national security digital editor, coordinating cross-departmental efforts to maximize the speed, reach and visual impact of international coverage. She helped manage the section's daily digital report and coverage of breaking news stories, from terror attacks in Paris and Brussels to the rise of the Islamic State. Sharma spent three years at The Boston Globe, where she covered nightlife, hyperlocal news and coordinated live blog coverage of the Boston Marathon bombing, which was cited in the Globe's Pulitzer Prize for breaking news. Sharma grew up in the Bay Area, loves to travel, speaks Hindi and is a passionate fan of Indian cinema. She graduated summa cum laude from Northeastern University. 
Related