NCCWSL offers skill-building workshops and educational panels that are designed to challenge and inspire you to make an impact on your campus and in your community long after you leave the conference.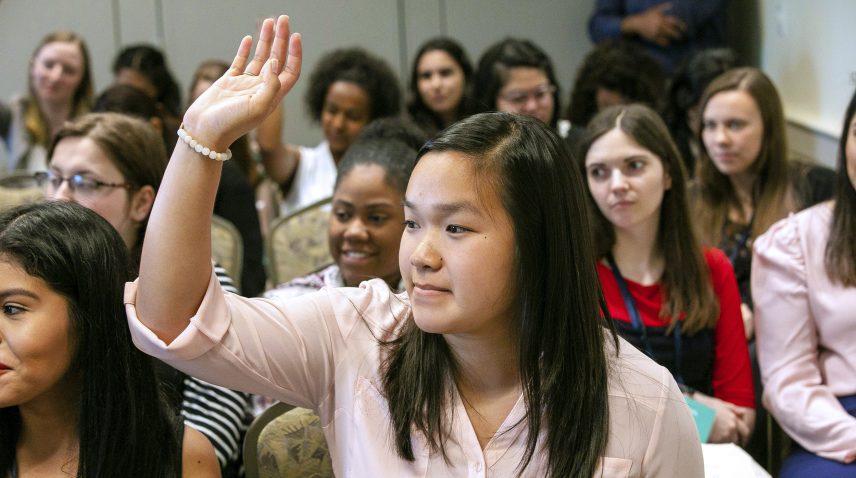 Workshops are divided among the following leadership objectives.
Leadership development: Develop and strengthen a leadership narrative through voice, skill set, and mind-set.
Professional development: Build a professional tool kit for postgraduate life.
Activism: Know the how, why, and when to take action.
Women's issues: Gain a better understanding of issues and policies affecting women and of AAUW's role in empowering women.
Identity and diversity: Own one's personal identity and role in increasing and supporting diverse voices.
I want to take what I've learned here and take it back to my campus to make a difference there.

—2017 NCCWSL attendee
2021 Workshop Topics and Presenters Coming Soon
Check back regularly for updates on NCCWSL 2021.
Related