Workshops & Panels
NCCWSL offers skill-building workshops and educational panels that are designed to challenge and inspire you to make an impact on your campus and in your community long after you leave the conference.
NCCWSL 2024 Workshop Applications is Now OPEN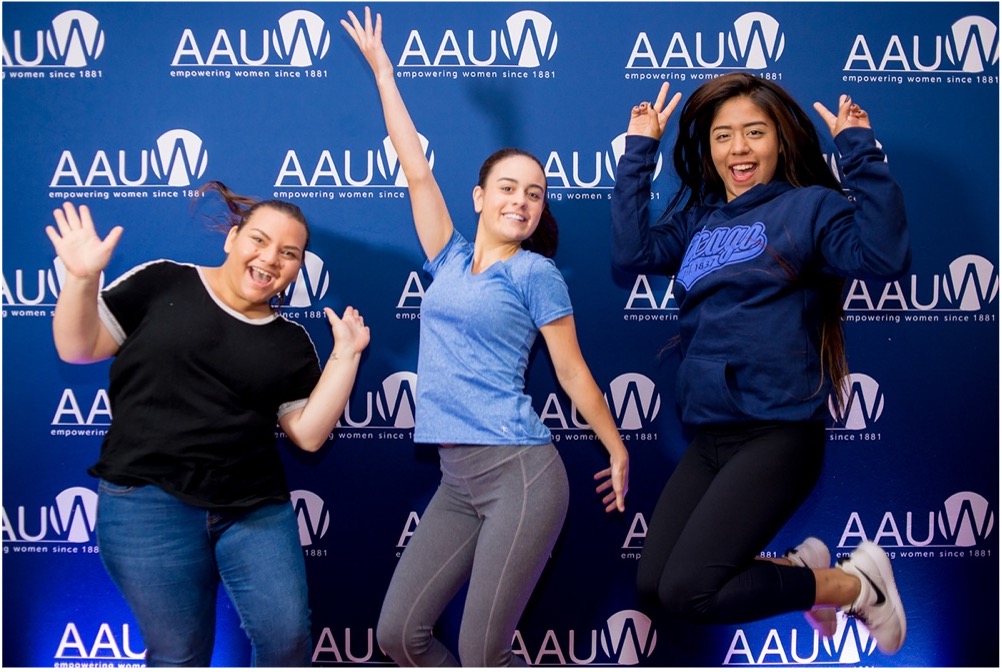 NCCWSL 2024 | May 30 – June 1, 2024 – Maryland
Application Site Closes Friday, December 8, 2023 11:59 pm EST

NCCWSL offers skill-building workshops that challenge and inspire our attendees to make an impact on their campuses and in their communities long after they leave the conference. This year we are looking for presenters from all industries, including but not limited to science, technology, engineering, and math; public policy; health care; corporate leadership; and academia.
Help our students prepare for the challenges and opportunities that await them after graduation with workshops that teach such skills as developing a personal brand, recognizing and pushing back against gendered language, getting ahead in male-dominated industries, and practicing inclusivity in leadership roles.
We are looking for presenters to facilitate workshops based on the following learning objectives:
Leadership Development: Develop and strengthen a leadership narrative through voice, skill set, and mind-set.
Professional Development: Build a professional tool kit for postgraduate life.
Activism: Know the how, why, and when to take action and be a change maker.
Women's Issues: Gain a better understanding of issues and policies affecting women locally, nationally, and globally.
Identity and Diversity: Own one's personal identity and role in increasing and supporting diverse voices.
See what happened last year at NCCWSL 2023!
10:15 AM - 11:45 AM
Professional Development
Women, LGBTQ+, and People of Color are dominating the nonprofit arena, while facing rapidly growing disparities. Join us as this group of young nonprofit professionals explore how the cause-focused generations are changing the nonprofit landscape and rising leadership levels. Panelists will discuss real-life examples and practices that have helped cultivate a positive future in the nonprofit sector and provide a more equal field for future professionals. Join the discussion and get energized!
Professional Development
Know your value and learn how to live your values in your career to get ahead. Learn how to leverage your values to build your brand, develop critical relationships, mitigate imposter syndrome, and improve your well-being. In this workshop, you'll learn about the ten rules that serve as lessons for career success and advancement and engage in self-exploration activities to understand your values better, build confidence, and develop a preliminary roadmap for your desired career trajectory.  
Women's Issues
Are you a student leader who loves what you do, but sometimes you feel your health and well-being suffer? If and/or when you reach out for help, do you feel that no one understands your issues? As women student leaders from various walks of life, we bring multiple social identities into spaces we enter. This session will provide an opportunity to discuss health and well-being as a woman student leader from an intersectional lens and brainstorm ways to promote health and well-being. Engage in wellness activities to help decompress and leave the session feeling better than when you entered.

Professional Development
Picture this: finally signing off after a long day at school, in the lab, at work, or wherever you do your schoolwork or job. The moment may provide relief, but simultaneously the stress remains. Am I ready for that big presentation tomorrow? What am I going to do for dinner tonight? Do I have time to see my friends and family this weekend? While strict deadlines, large workloads, and high-visibility projects may lead to success in school and meaningful careers, they can also take away our energy, creativity, and time for self-care. Join this workshop to learn about the SHINE method—a set of guidelines to help you find joy in life and overcome technical burnout while maintaining creativity and innovation. 
Professional Development
According to the U.S. Census Bureau, women represent almost half of the U.S. workforce, but only 27% of Science, Technology, Engineering, and Math (STEM) workers. Until there is equal representation in STEM by all genders, society will not get the maximum benefit of full participation. This workshop and discussion will share the results of a study conducted by seasoned software professional Karin Moore to understand the motivation for STEM women pursuing graduate degrees.   
Leadership Development
Globally, women face numerous barriers to progress largely due to gender bias and norms and traditions that do not support their needs or actively work against them. While deep inequities remain, many women are navigating into powerful positions and becoming changemakers with noteworthy traits and abilities worthy of emulation. What are some of the best traits of the most impactful women leaders? How did they acquire and develop them? What were some of the challenges they faced? This workshop will explore key concepts such as authentic leadership, self-awareness, positive deviance, and ethical leadership.   
Leadership Development
Find your own guiding voice to help you thrive in business, relationships, productivity and creativity. Leadership happens when you know what you really want in life: what you want to be, to do, and to have. This workshop will provide real life stories and examples of the presenter's personal guidelines and life-defining affirmations. You will have opportunities for sharing and writing to help you discover and hear your own voice. Tools will be discussed to keep you learning and appreciating your own successes so you can affirm your own positivity and thrive. 
Activism
All girls have rights, but not all girls get to experience them. Gender inequality impacts girls no matter where they live. When girls can identify their rights, they're better able to take positive action in their communities to address discrimination and injustice. This workshop uses the Global Girls' Bill of Rights as a lens to approach gender-based advocacy work. Participants will receive step-by-step guidance on launching an advocacy campaign for girls and women's rights in their local communities.
Leadership Development
As leaders of our lives and organizations, how we motivate others sets the cultural tone of our personal and professional brand. In this highly interactive session, participants check in on their self-empathy so that what they want matches what we all want: to be seen, heard, and understood. Explore aspects of empathy-based leadership through the lens of authenticity, influence, and cross-cultural connection. 
1:00 PM - 2:30 PM
Panels
Despite women's impressive gains in education and the workplace over the past 50 years, men outnumber women in leadership, especially in top positions. Women are not simply denied top leadership opportunities at the culmination of a long career. Rather, those opportunities disappear at various points along the way. Women of color face even further obstacles to their advancement and, as a result, are even less likely to move into leadership roles. Join us for a discussion on the leadership gap, gender discrimination in the workplace, implicit bias, and what to do about the pervasive barriers holding women.      
Choosing the right career option can be a daunting task—whether it is identifying tangible job opportunities or choosing a career path. Finding your career path if you're undecided can be a challenge, but one worthy of investing your time to discover. Join the discussion and get inspired. 
Women statistically invest less than men, and they are also less likely to talk about their finances. In addition, the gender pay gap remains persistent, and is even wider for many women of color. This panel brings together leading voices across the broadening landscape of wealth creation to break down taboos around personal topics like money and finance, as well as highlight ways to get involved as an investor—at any stage and in myriad ways. 
Generation Z is more politically energized than ever, and many will soon hit the ballot box for the first time. As excitement around the 2024 presidential election grows, students everywhere are wondering how they can engage in elections on the national, state, and local level. Whether you are interested in volunteering on a campaign or holding a registration drive on campus, there are countless ways you can get involved. Join our panelists for a discussion about how to be an informed, engaged, and active participant.  
With the rise of fourth wave feminism, the concepts of privilege and intersectionality have gained widespread traction. The term intersectionality was first introduced in 1989 by critical race theorist Kimberlé Crenshaw, who provided a framework that must be applied to all situations that women face. Women cannot separate out numerous injustices because women experience them intersectionally. Our panelists will discuss the challenges and opportunities of intersectional feminism and how to be an ally, so all voices are brought to the table.
With today's 24-hour news cycle and the increasing influence of social media, the urge to get involved in every cause and campaign is significant. As a result, self-care often falls to the end of our priority list. Yet without paying mindful attention to our mental, physical, and emotional health, the only impact we will make is a negative impact on our well-being. Our panelists are here to discuss best practices for staying healthy while juggling competing interests and will share tips for carving out time for productive self-care.  
In this session our panelists come together to discuss the state of race and social justice on today's college campuses. Their discussion will focus on successful movements taking place around the country and how activists can create solutions for divisive issues through constructive, inclusive messaging. 
Anyone born around the turn of the millennia has come of age in a world engrossed by easily consumable, digital media. While this has engaged a generation, the proliferation of misleading information across social media from unverified sources has eroded the trust in traditional journalism. Our panelists will discuss the challenges that come with today's fast paced news cycle and how we can all be more active media consumers. 
2:45 PM - 4:15 PM
Professional Development
When it comes to career progression and advancement, effective advocacy is an essential step in the journey. This session will help students advocate for themselves within professional spaces aligned with their career vision, mission, and goals. They will learn the mindset necessary to advocate with intention and direction.
Women's Issues
This workshop is based on the recently release book by Susannah Baldwin, Ph.D. Women, Language, & Power: Giving Voice to Our Ambition Women, Language & Power and addresses how women are conditioned from a young age to speak and communicate in ways that undermine their power and effectiveness in daily interactions. The session offers a variety of exercises and tools for making new language choices designed to connect women to their power, themselves, and their rightful place as leaders.
Leadership Development
Women—especially women of color—often find themselves with their heads down, whether in graduate school or their careers. They are often unable to break the "glass ceilings" and "concrete ceilings" that act as barriers to career advancement. The reality is, and research corroborates, that the extent of one's network influences opportunities that are made available. In this session, we will discuss how early career professionals and graduate students can intentionally leverage and expand their social capital, professional networks, as well as personal and community connections. 
Identity and Diversity
The purpose of this workshop is to examine the ways that gender and race have influenced Black women's perceptions, values, and execution of leadership. Through this workshop, attendees will contextualize how white and/or male-dominated ideas permeate Black women's identity development and ways that we can actively disrupt this process. The presenters of this session will introduce leadership models rooted in Black women's ways of knowing from scholars such as bell hooks and Patricia Hill Collins. Attendees will engage in a collective sensemaking activity where they will create leadership vision boards. 
Identity and Diversity
Access, Diversity, Equity, and Inclusion (ADEI) are critical aspects of a thriving academic life. In today's world, where we are constantly working with people with varying identities, needs, and strengths, our students need an environment that better prepares them to work in this diverse environment. Research suggests that gaining awareness pertaining to these issues is the first step in achieving a successful academic life. This workshop will include an introduction to ADEI issues in academia and hands-on experience in addressing examples of ADEI issues. Start taking steps to make your campus welcoming for everyone.   
Leadership Development
As a student leader, you want everyone to feel that your presence made a difference on your campus. Leadership lessons will be paired with songs from Beyoncé Giselle Knowles-Carter in this session. Participants will be able to define leadership, learn to be authentic, leave their mark, network, and make mistakes as a leader. Attendees will walk away feeling empowered and motivated to be the leader they want to be. 
Professional Development
The age-old conundrum: you find the perfect job posting for your first internship or post-college job, but it requires "at least two years of related experience." Getting an internship or starting your full-time career can be challenging, especially if you feel that you have not had a "real job" yet. However, having that hands-on experience will make your resume stand out while you are trying to start your career. In this workshop, participants will learn how to leverage their work or extracurricular experience and the four key steps to landing their dream internship or entry-level full-time job. 
Identity and Diversity
Everything about STEM and business brands relies on one thing: authenticity. More than originality or legitimacy, authenticity speaks to innate personal qualities. These qualities are the source of innovation, entrepreneurship, and ultimately, success. However, as we move through friends, school, and society, authenticity is challenged, and even muted—especially when society is worlds away from the cultural home we grew up in. This engaging workshop will help you discover how cultural norms and societal barriers silence your true personality. Unearth your true self to fuel your innovation and entrepreneurship. Learn how to break free of cultural expectations and societal bias to build a supportive community. 
Women's Issues
This workshop will use practice-informed research from Case Western Reserve University's Advocacy Program. Join us as we learn about rape culture and how to combat it by utilizing survivor advocacy skills and techniques to support our campus community. We will address steps to take when providing advocacy to survivors, as well as how to do that through a trauma-informed lens. The workshop will include videos, group discussions, and case studies to strengthen our survivor advocacy skills.  
8:45 AM - 10:15 AM
Workshop sponsored by Northeastern University – Khoury College of Computer Sciences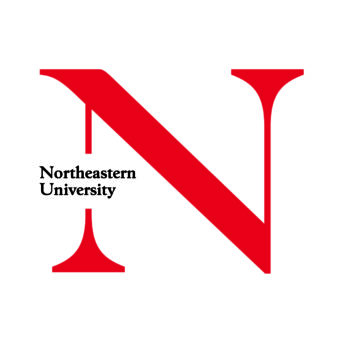 Career stability for people who love change: how to cultivate a professional identity and be an advocate for diversity amidst new jobs, new places, and new ideas.
This workshop centers on diversity in our professional identity, especially as our roles change throughout our careers. Our professional identities are often tied to a particular job, role, or industry, but if you seek change throughout your life, how can you define yourself in a meaningful way? For those of us who grew up loving everything — school, sports, work, music, theater, math team, you name it — we can build a career that reflects our range of passions and is intentionally centered around lifting up the diverse voices around us.
Women's Issues
This workshop provides attendees with tools to recognize abusive, controlling relationships, break free, and thrive or help someone else in this situation. We will discuss the book by Janine Latus, If I Am Missing or Dead: A Sister's Story of Love, Murder, and Liberation, in which the author uses her family's story to illustrate the Power and Control Wheel developed by Domestic Abuse Intervention Programs in Duluth, MN, which is a visual depiction of the various forms of abuse. Learn how to recognize the increasingly controlling coercive behaviors of abuse, how to intervene if you witness them, and how to create, maintain, and model healthy, collaborative relationships. 
Activism
How did we create the first college survivor-centered financial care fund in the country? How do we expand and operationalize this radical new vision for responding to sexual violence? In this workshop, attendees will learn about the journey of two college students in implementing an innovative policy to address the financial costs of sexual violence, as well as the implications of this approach. Participants will reflect on their own radical ideas, generating opportunities and tools for navigating and understanding power structures. 
Leadership Development
"With realization of one's own potential and self-confidence in one's ability, one can build a better world." — Dalai Lama. An effective social change leader is purposeful, collaborative, and understands how to manage a team, as well as leverage various leadership styles to enact change. In this workshop, participants will learn how to identify their dominant leadership style and the skills required to be a successful team. Walk away with self-assessment tools to develop your leadership potential. 
Activism
Join this workshop to learn a holistic approach to galvanizing the right people to help sustain and scale your message. We will utilize best practices from industry leaders to help attendees tackle the world's biggest problems. This approach combines business principles with social issues to create a message that inspires people to take action personally, purposefully, and profitably. You will walk away with actionable insights to become an effective vessel for change. 
Activism
The June 2022 decision in Dobbs v Jackson Women's Organization devastated abortion rights in many parts of the United States, highlighting the need for an invigorated reproductive health, rights, and justice movement. Emergency contraception (EC, such as Plan B), which provides a last chance to prevent unintended pregnancy, is more essential than ever but not always accessible on college campuses. This workshop focuses on the basics of EC activism on campus and campus activism as a launching point for a career in reproductive health, rights, and justice. 
Leadership Development
In this workshop, we will explore the ways that women-identifying people from college students (and even younger girls) to high-profile women leaders, struggle with self-doubt and the ways we all work to overcome self-limiting beliefs to reach our personal and professional goals. Join us in this interactive session to learn tools and techniques you can use to help you grow your confidence, trust your inner wisdom, and befriend your inner critic. 
Identity and Diversity
Nationwide, nearly a quarter of undergraduates and almost a third of graduate students are parenting while pursuing a university degree. Though they are a significant student population, parenting college students often remain invisible on their campuses without the crucial support they need. The feeling of inclusiveness on a college campus requires the work of the entire campus community. Join us for this workshop to explore the many competing identities of student parents and what it means to be better allies for our fellow students. How can we transform the campus community to ensure that all students, especially student parents, are heard, seen, and included?
Leadership Development
Whether guiding a family, working in an organization, running a business, or holding public office, leadership involves deciding what matters most. Today, the old "command and control" leadership model is giving way to "connect and collaborate," and women of all ages are playing a central role in this important shift. In this session, participants will engage in a holistic exploration of leadership and power and learn about the work of the Omega Women's Leadership Center, which is designed to help us do power differently at the personal, relational, and global level.
10:30 AM - 12:00 PM
Career Panels
Career panel discussions provide an opportunity to interact with professionals in a variety of fields. Panelists will discuss how they started in their careers and will share insights from their career journeys.
Career panel discussions provide an opportunity to interact with professionals in a variety of fields. Panelists will discuss how they started in their careers and will share insights from their career journeys. 
Career panel discussions provide an opportunity to interact with professionals in a variety of fields. Panelists will discuss how they started in their careers and will share insights from their career journeys. 
Career panel discussions provide an opportunity to interact with professionals in a variety of fields. Panelists will discuss how they started in their careers and will share insights from their career journeys. 
Career panel discussions provide an opportunity to interact with professionals in a variety of fields. Panelists will discuss how they started in their careers and will share insights from their career journeys. 
Career panel discussions provide an opportunity to interact with professionals in a variety of fields. Panelists will discuss how they started in their careers and will share insights from their career journeys. 
Career panel discussions provide an opportunity to interact with professionals in a variety of fields. Panelists will discuss how they started in their careers and will share insights from their career journeys. 
1:30 PM - 3:00 PM
Professional Development
As Black and Brown women continue to face historically planted barriers in contemporary society, our identity is often sacrificed for scrutiny. This workshop seeks to empower Black and Brown women to explore identity confidently and audaciously while empowering others to do the same. Participants will leave the workshop with tools to navigate racial barriers in predominantly white spaces through building collective, healthy, and thriving spaces. By applying wellness practices, participants will be fully equipped to navigate their personal, academic, and professional spaces with poise, security, and ease. 
Leadership Development
Less than one in four elected leaders are women. But when women run for elected office, do they win at the same rates as men? Engaging women early is key to reaching gender parity in the halls of government. This workshop will explore the idea of running for student government and/or public office. Even if you are not sure (yet), the skills you will gain are transferable to any leadership opportunity. Learn and practice campaign strategy and leadership skills, connect with role models and peers, and leave with the confidence, capabilities, and connections you need to run and win. 
Activism
Are you ready to craft the world you want to live in, flip problems into possibilities, spark new jobs, innovations, and policies? In this workshop, you will not only be inspired by one AAUW Fellow's journey from child lumberjack to changemaker; you will prepare to be a changemaker too, as you work with peers through five stages of the journey, including: describing your passion, completing a needs assessment, outlining a case narrative, connecting to mentorship, and creating a tactical plan to accomplishing your goals. 
Leadership Development
Professional development is constantly being bombarded with words like "productivity" and "success." Society emphasizes staying busy and pumping out as much work as you can. But for what? A rise in mental health issues in Millennials and Generation Z stems from the unnecessary pressures of constant productivity during the workday and even after work hours. What does "healthy" productivity look like? This workshop will cover how you can manage your personal and professional life effectively, reduce the possibility of burn-out, and make time for the small things—all while dominating your industry.  
Identity and Diversity
Gender socialization and other social and cultural messages can make it difficult to step into our power or even to avoid danger. Social messages also can get in the way of healing from whatever harassment, abuse, or assault we may have experienced. In this practical, experiential workshop, we will introduce methods that will help you: defy societal messages telling you to be small or passive, challenge shame and blame, help you understand your behavior, gain skills to value and advocate for yourself, and live a life of more safety, confidence, and freedom.  
Professional Development
This workshop will provide you with the sales skills needed to become an effective communicator and problem solver in virtually any exchange. This approach is currently taught at the Herberger Business School at St. Cloud State University. Whether selling a product or service or selling your ideas or qualifications to a corporate recruiter, you will hone your skills and increase your confidence. Leave with an understanding of the structure of an effective persuasive presentation; they can adapt to any situation. 
Professional Development
82% of people do not have an effective time management system. Poor time management costs businesses millions of dollars a year globally and results in serious mental health issues for employees. In this workshop, we will cover the following: why most people feel like there is not enough time; how you can power up your productivity; why do most people start and never finish their most important objectives; how to overcome being overwhelmed to release the feeling of defeat; and how to handle distractions and interruptions with grace. When you implement the techniques shared, you will feel empowered to manage yours effectively.
Professional Development
Did you know that self-promotion is a leadership skill? Women and underrepresented groups are successfully leading organizations, centers, and departments and are not being recognized for it or valued for their contributions which can negatively impact the value they bring to their organizations, centers, and or departments. When women and underrepresented groups self-promote or own their achievements, they build confidence. This session will explore perceptions and advantages of self-promotion and bragging and the impact on women and underrepresented groups, provide strategies to increase the value of the learner in their department and provide resources that can be applied to explore self-promotion further. 
LOVE THE DIVERSITY on the panels. There were so many women from different walks of life, and it was empowering.

—2021 NCCWSL attendee
STEM Half-day Session
No matter what career you hope to pursue, being innovative is a crucial skill in this workplace. In fact, innovation and creativity can serve you well in all areas of your life! If you'd like to cultivate these talents, sign up for our STEM half-day session. You'll learn new techniques for problem-solving, consensus-building and other people-focused strategies that spell success.
Related