Leadership
The pipeline is filled with qualified women ready to move into top slots. Yet it isn't happening: Barriers, biases and an outdated workplace model present challenges to women eager to get ahead.
Why It Matters
Leaky Pipelines
Recent federal, state and local elections brought a surge of women leaders into public office. But while that progress is getting widespread attention, the reality is that women still lag far behind men when it comes to leadership roles. They remain significantly under-represented at the highest rungs of almost every field: corporate, government, nonprofit, education, law, medicine, finance and banking, and the military. In 2020, there were only 36 women leading America's biggest companies — that's only about 7% of all Fortune 500 CEO's.
The problem is not a lack of qualified potential leaders to fill the roles. Women make up more than half of the U.S. workforce and they receive the majority of university degrees at virtually every level. So while qualified women are certainly in the pipeline, there are barriers and biases that keep them from attaining the highest – and most highly-compensated – leadership roles.
Blatant sex discrimination remains an obstacle, as data from the U.S. Equal Employment Opportunity Commission show. But subtler problems — such as negative stereotypes about women in leadership and hostile and unwelcoming environment in the Boardroom or the C-suite — also keep women out of top spots. Unconscious or implicit bias can affect decisions about who moves into leadership roles.
Another factor: Balancing work and family responsibilities also presents challenges for women seeking leadership positions. Although gender roles are starting to shift, women are more likely than men to work irregularly, part-time or spend time out of the workforce because of caregiving responsibilities. What's more, because women tend to earn less than men, they are more likely to be the one to cut back on work to stay home with children.
Having more women in leadership is essential from the standpoint of basic fairness but also because doing so is good for business: Diversity in leadership benefits a company's bottom line.
Recruiting women into leadership roles will take a conscious effort on the part of employers to train and mentor promising employees and to set measurable goals to ensure their advancement. Diversity training can help reduce unconscious biases and family-friendly policies can make it easier for employees, regardless of gender, to blend their work and home responsibilities. Federal laws such as the Paycheck Fairness Act and the Family and Medical Insurance Leave Act will also help women advance.
Research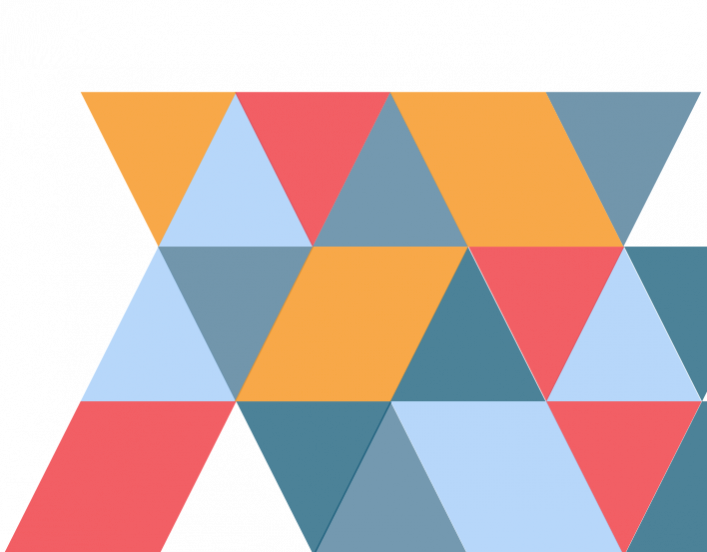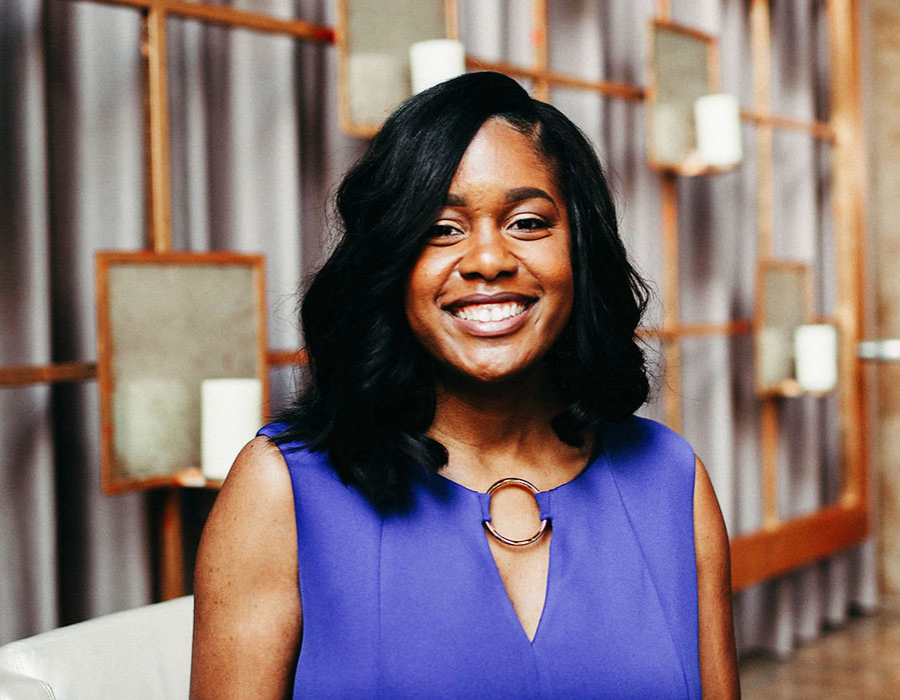 Career Center
Boost Your Career
We want to help you master the skills you need to tackle any career challenge with confidence. Ready to get started? Check out our free resources, all designed to help you take charge of your future.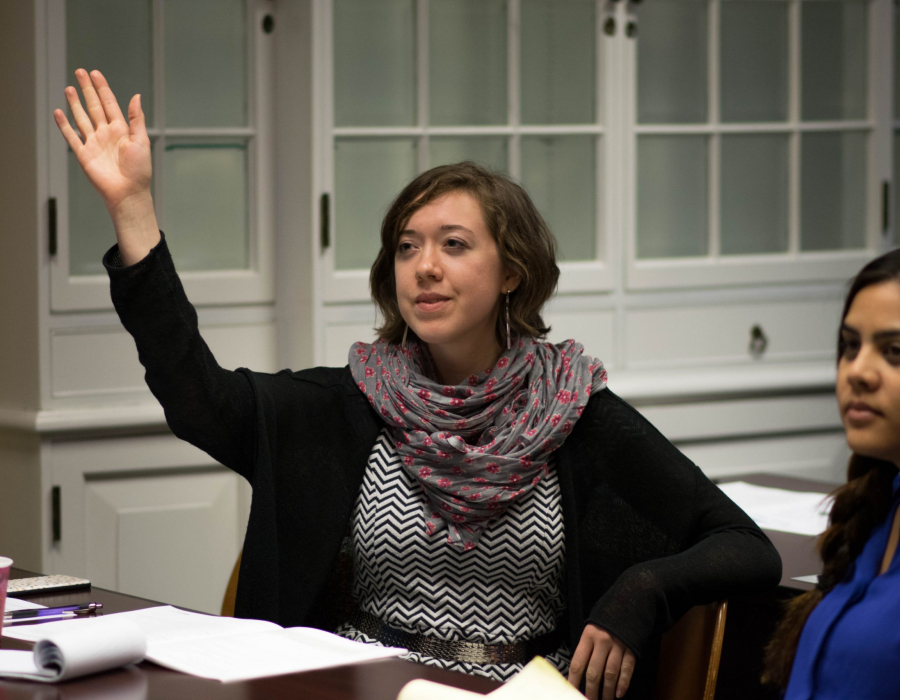 Ask for More
AAUW Work Smart
AAUW's free salary negotiation training, Work Smart, gives you the skills to discover your worth and advocate for yourself — whether you're looking for a new job or asking for the promotion you deserve.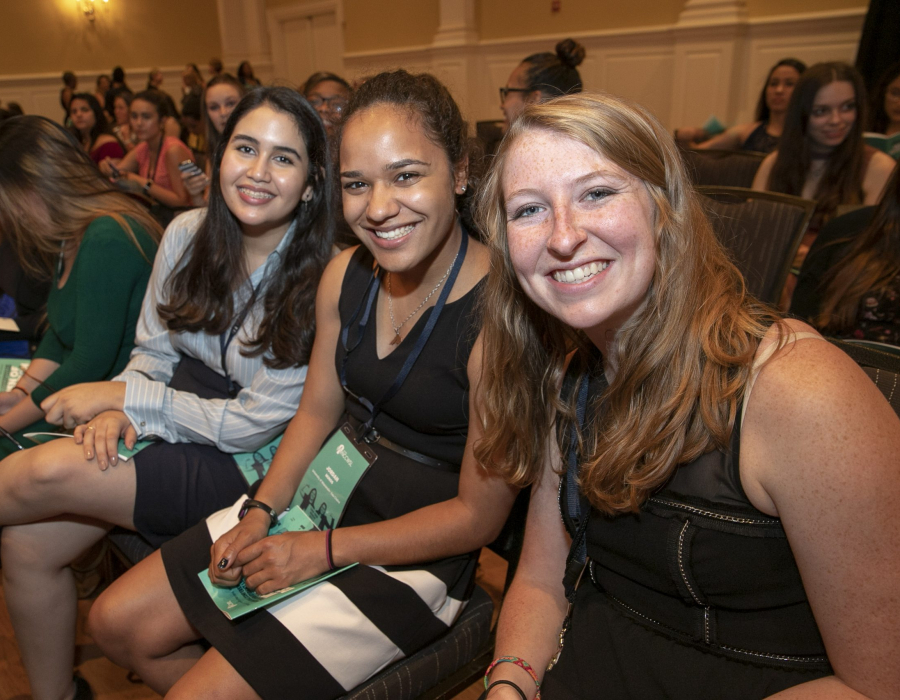 Get Empowered
Student Leadership Conference
Each year, AAUW invites hundreds of college women from around the country for three days of leadership training, inspiration and networking at our National Conference for College Women Student Leaders (NCCWSL).
Global Connections
International Impact
Through AAUW's special consultative status with the UN Department of Economic and Social Affairs and our International Fellowships program, we work to advance equity for women and girls around the world.
Learn More
Faces of AAUW
Leaders for Today
You don't want to make change tomorrow: You want to make change today for real people right in front of you. You aren't falling into the trap of looking past your own community, you aren't waiting until you're older, you aren't listening to a world that praises the young man for his drive and criticizes the young woman for her ambition. So keep making that change, keep blazing those trails.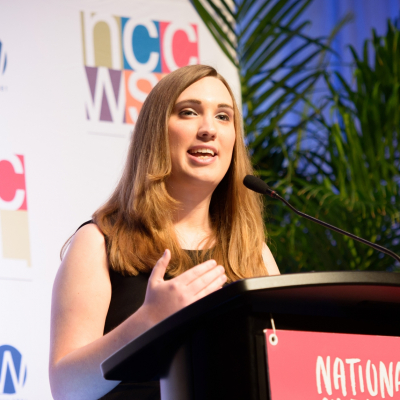 Take Action
There are lots of ways to get involved with AAUW's work to advance gender equity. Together, we can make a difference in the lives of women and girls.
Sign up to get timely action alerts
If you prefer, text "AAUW" to 21333 to get AAUW action alerts via text.