October 2021
Resources, tips and tricks for AAUW state and branch leaders
Bragging on Branches (and States!)
Celebrating 140 Years of AAUW—and Affiliate Anniversaries
Next month is an important landmark for all of us as we mark AAUW's 140th Anniversary, and we couldn't have made it without members and supporters like you. As a small token of our thanks, we invite you to a celebratory virtual event on November 17 at 4 p.m. ET to honor our rich past and look ahead to a bright—and equitable—future. We'll share an interview with our distinguished 2021 Alumnae Recognition Awardee, recognize notable AAUW branch and state birthdays, and hear from our board chair Julia Brown and new CEO Gloria L. Blackwell. Register now to join us!
In the coming days, we'll also roll out a 140th Anniversary webpage, where we will list major branch and state anniversaries. And we'll recognize some of them in Membership Matters, including the stories below about AAUW Harrisburg (Pennsylvania) and AAUW Fort Collins (Colorado)—which both celebrate a centenary this year.
Success Stories
Get inspiration and advice from other branch leaders.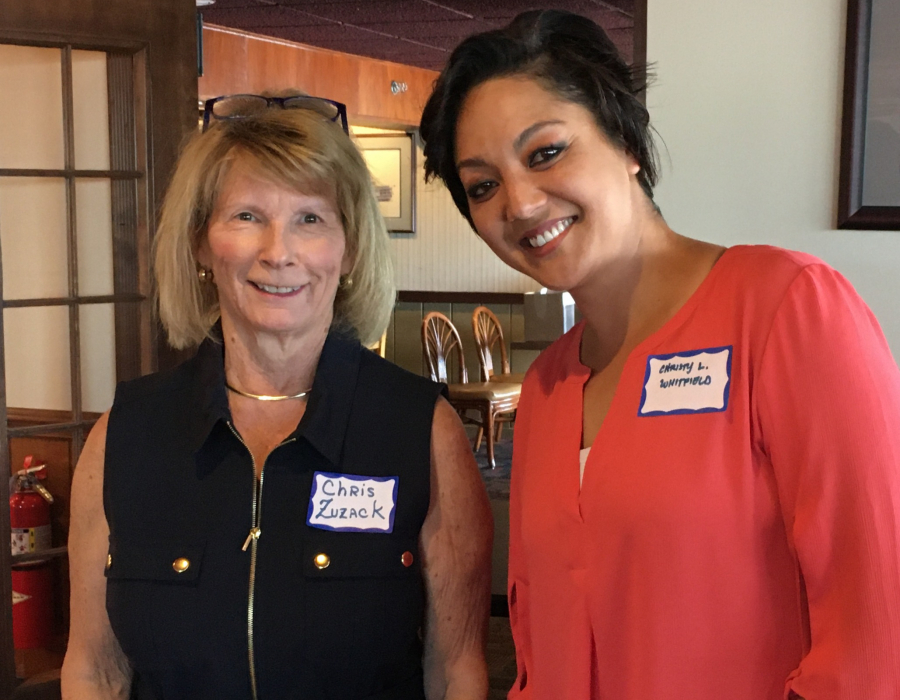 AAUW Harrisburg (Pennsylvania)
100 Years Young
"This year represents a milestone year for the AAUW Harrisburg Branch as we celebrate our 100th anniversary. This longevity comes from a dedicated membership that actively supports us and helps champion women's equity. Our Branch thrived in spite of world and national events that would challenge the sustainability of any organization. In doing so, we have built a strong community of women dedicated to each other and to the causes we promote. And throughout all of this, we have laughed, learned and loved! How many organizations can claim that level of success?
We look to the legacy of our past, our engagement in current pursuits, and the promise of a bright future to propel the Harrisburg Branch into the next 100 years! It should be a wonderful journey."
—Christina Zuzack, president
AAUW Fort Collins (Colorado): A Century of Community Support

"For 100 years, the AAUW Fort Collins branch members have focused on working together to support our community. They have been instrumental in establishing Base Camp, a before- and after-school enrichment program; supporting environmental efforts such as the Poudre River Project; building relationships with groups serving youth; volunteering for STEM competitions and awarding STEM scholarships for middle school girls attending STEM Summer Institutes; and reaching out to college students with AAUW College/University Partners.

The  Branch Co-op House was purchased in 1940 and sold in 1971. During that time, the house provided low-cost housing, with a housemother for 18-21 girls attending Colorado State University. Today, we continue to use the funds from the sale of the house to provide scholarships for high-school and college students attending CSU and Front Range Community College."

—Barb Slattenow, president
News & Resources
Fundraising Resources
As we approach year-end fundraising season, we'd like to point you to some helpful resources. To start, brush up on the many ways you can support AAUW and the mission-critical funds that make the largest impact. Then get some tips on from our webinar on "Recruitment, Retention and Fundraising in the COVID Era and Beyond." If you have questions, please reach out to Tremayne Parquet, deputy director of Advancement, at parquett@aauw.org.
Make an Enduring Impact
Many people like to include AAUW as part of their personal legacy through a gift in their estate. These legacy gifts—or planned gifts—offer flexibility and other benefits. Options include will bequests, partial beneficiary designations and charitable gift annuities. To learn more, contact Heather Miller, Director of Advancement, at 202-785-7766 or millerh@aauw.org. Together, we can ensure a better future for women and girls!
Donating with Affiliate Debit Card
State and branch donations can be made online with your debit/credit card using the donate page. Select the amount, then click "donate now." In the "first name" field, enter the name of your state or branch. In the "last name" field, enter AAUW. All other information should be yours as the card holder; that way, the confirmation will come to your attention.
Gloria L. Blackwell Starts Her Tenure as CEO
After 17 years of shaping programs and championing equity at AAUW, Gloria L. Blackwell started in her new role as CEO earlier this month. Among her many accomplishments is her longtime management of AAUW's fellowships and grants program, which awarded more than $70 million to women scholars and programs in the U.S. and overseas. Blackwell was also the driving force behind AAUW's signature programs, including its salary negotiation trainings, which have reached nearly 190,000 people.
The Five-Star Portal Is Open
The Five-Star branch portal is now officially open for the new fiscal year! Presidents, membership VPs, and finance officers, please sign in and begin cataloging your progress towards five stars! If you haven't already, please familiarize yourself with the tweaks made to the criteria or watch our webinar, both of which can be found on the Five-Star National Recognition Program webpage. If you have any questions, please reach out to fivestar@aauw.org.
AAUW Gathering Guidance: Safety First!
Given the current state of COVID-19, AAUW has created additional guidance to branch and state leaders regarding in-person meetings. Safety continues to be our most important concern, and we strongly encourage states and branches to hold events virtually. This is the easiest and best way to keep all members and other event attendees safe. If you are thinking of holding an in-person or hybrid event, please consider the potential legal and health risks.
Past Membership Matters Updates