February 2021
Resources, tips and tricks for AAUW state and branch leaders
Bragging on Branches (and States!)
Meet Our Latest Five-Star Awardees
Shout out to the following branches for their excellent work to achieve Five-Star success this month: (New Mexico) Los Alamos, Socorro; (Pennsylvania) Fox Chapel, North Hills Pittsburgh, West Chester-Chester County; (South Carolina) Charleston, Horry County; (Texas) San Antonio, West Harris County; (Virginia) Mt. Vernon; (Washington) Stanwood-Camano. Thank you all for your participation and hard work!
And a huge congratulations to the following branches for attaining all five stars in the program: AAUW Ann Arbor (Michigan), AAUW Appleton (Wisconsin) and AAUW Walla Walla (Washington). Check out their inspiring success stories below to learn more about their strategies.
Last but not least, kudos to AAUW Michigan on achieving their first star in the Five-Star National Recognition Program. Great work!
Your state could be the next one to be recognized for your work to advance gender equity. Reach out to Fivestar@aauw.org and let us know how we can help you get your Five-Star state application started.
Thank You for Your Year-End Gifts
The pandemic has slowed down our mail—which has affected our recognition process. If we didn't acknowledge your state or branch in our first wave of thank yous, it's because we had not received all contributions by the time our last Membership Matters went out to leaders. But now that the dust has settled (and the mail has been sorted), we want to take this opportunity to give due recognition to all branches and states that have made direct contributions of $1,000 or more to AAUW's Greatest Needs Fund!
Greatest Needs Direct Contributions
State and Branches that Gave $1K or More
AAUW Atascadero Branch
AAUW Citrus Heights-American River Branch
AAUW Hayward-Castro Valley Inc. Branch
AAUW Marin Inc. Branch
AAUW Orinda-Moraga-Lafayette, Inc. Branch
AAUW Mid-Peninsula Inc. Branch
AAUW San Francisco Inc. Branch
AAUW Greater Whittier Area Branch
AAUW Novato Branch
AAUW Thousand Oaks Inc. Branch
AAUW Half Moon Bay Branch
AAUW Westminster-Fountain Valley-Huntington Beach Branch
AAUW La Palma-Cerritos Branch
AAUW Five Cities-Pismo Beach Branch
AAUW Morgan Hill Branch
AAUW Douglas County Branch
AAUW Saint Augustine Branch
AAUW Downers Grove Area Branch
AAUW Elgin Area Branch
AAUW Monmouth Area Branch
AAUW Naperville Area Branch
AAUW Rockford Area Branch
AAUW Waukegan Area Branch
AAUW Alton-Wood River Branch
AAUW Batavia-Geneva-St. Charles Branch
AAUW Palos-Orland AreaBranch
AAUW Schaumburg Area Branch
AAUW Ann Arbor, Inc. Branch
AAUW Farmington Branch
AAUW Duluth Inc. Branch
AAUW Faribault Branch
AAUW Hastings Branch
AAUW Minnesota
AAUW Ballwin-Chesterfield Branch
AAUW Somerset Hills Branch
AAUW Freehold Area Branch
AAUW Buffalo Inc. Branch
AAUW North Shore Long Island Branch
AAUW Heights-Hillcrest-Lyndhurst Branch
AAUW Middletown Branch
AAUW Bethlehem Branch
AAUW State College Branch
AAUW York Branch
AAUW Pennsylvania
AAUW Puerto Rico, Inc. Branch
AAUW Austin Branch
AAUW Tyler Branch
AAUW Northeast Tarrant County Branch
AAUW West Harris County Branch
AAUW Mt. Vernon Branch
AAUW Springfield-Annandale Branch
AAUW Suffolk Branch
AAUW McLean Area Branch
AAUW Vienna Area Branch
AAUW Stanwood-Camano Branch
AAUW Seattle Inc. Branch
AAUW Appleton Branch
AAUW Eau Claire Branch
AAUW Monona-Madison Branch
AAUW Racine Branch
AAUW River Falls Branch
AAUW Sheboygan Branch
Success Stories
Get inspiration and advice from this month's five-star branch leaders.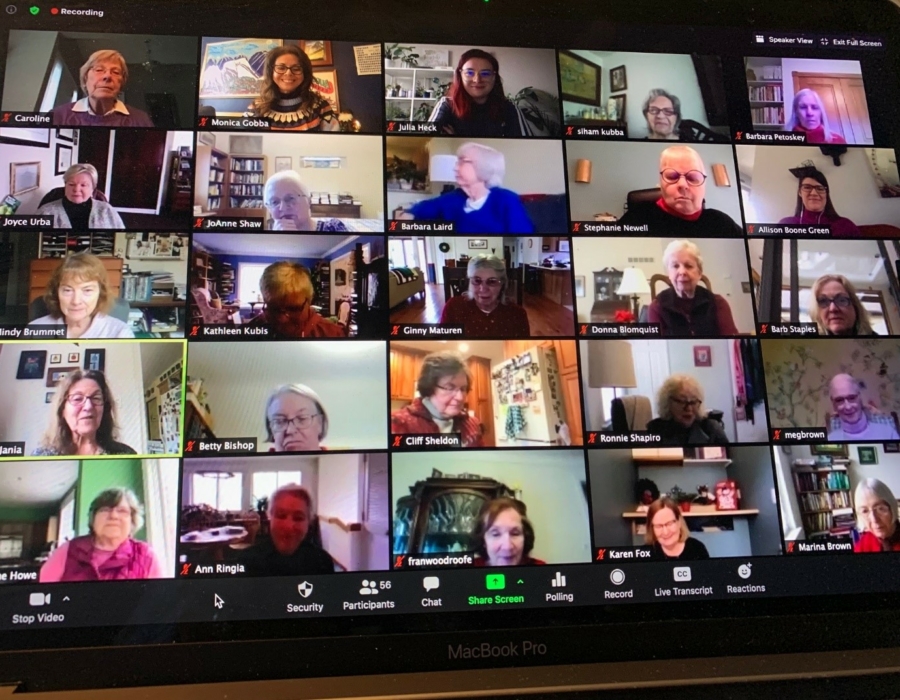 AAUW Ann Arbor (Michigan)
A Group Effort
"Our branch achieved our Five-Star goals by formalizing activities and community involvement that already existed within the group. Through documentation and tracking, we were able to identify the parts of the program where we needed to step up our efforts. From there, it was a group effort.
Many of our branch members saw the Five-Star program as a doable challenge. We were inspired to achieve Five-Star status to recognize the Ann Arbor branch, which has been tirelessly committed to the community for more than 100 years.
The work we did helped us form long-term goals for establishing gender equity within our community. We focused on intentional goals rather than one-off tasks to help ground our efforts.
Enhancing our social media presence was a big creative initiative for us. Since we pursued Five-Star achievement during the height of COVID-19, building a social-media audience and putting program activities online became essential.
We encourage other branches to look at the work they are already doing within their community and build on it to achieve Five-Star success."
—Julia Heck and Monica Gobba, co-presidents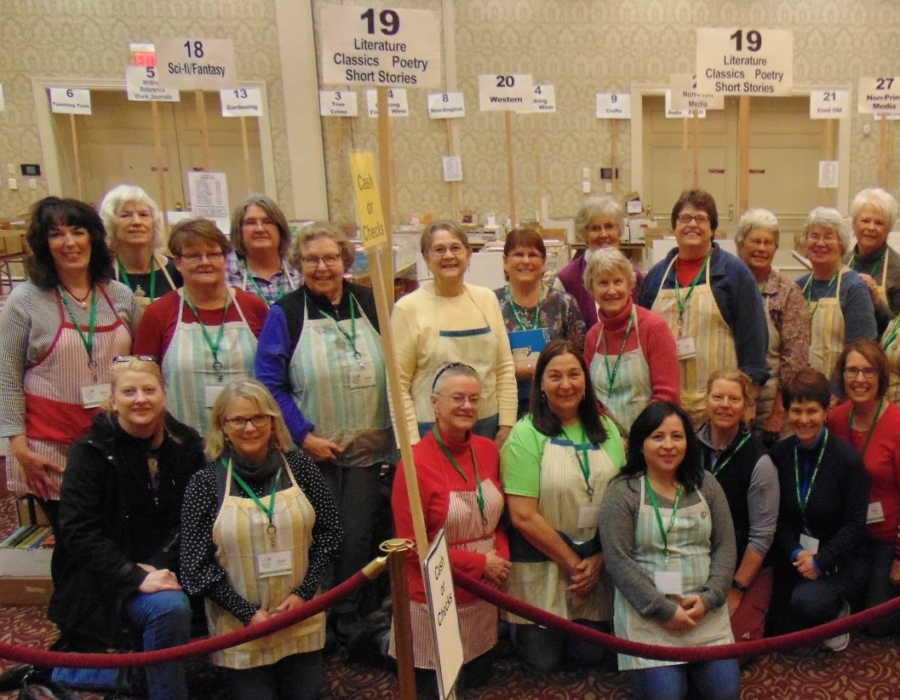 AAUW Walla Walla (Washington)
Build on the Old, Embrace the New
"The Walla Walla AAUW branch was proud to attain Five-Star status. As an active branch with a large membership (currently 208), we were confident many of our existing programs met the Five-Star criteria. In addition, we addressed a few areas new to our branch.
The effort that received the most attention and strengthened our commitment to gender equity was meeting with our state legislative representatives in the House and Senate. Our branch President and Public Policy chair met with them via Zoom to discuss issues that reflect the priorities of AAUW Washington State and AAUW National. AAUW has excellent materials for these discussions, and both legislators responded positively. In fact, one of them committed pursuing pay-equity measures in Washington state.
Another critical focus was developing a strategic plan and succession plan. We encourage other branches to use examples from other chapters, which we found helpful.
We realized we already met some Five-Star criteria through our updated website, our co-sponsorship of candidate forums prior to the elections, and our "Big Idea" talks about gender equity at our local public library."
—Kathy Jones, president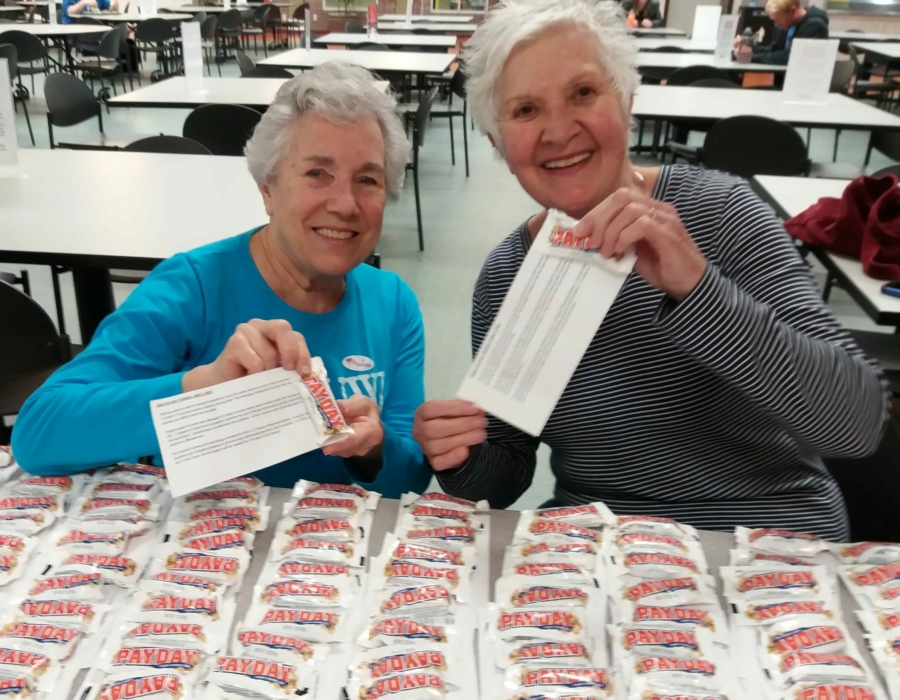 AAUW Appleton (Wisconsin)
Three Tips for Getting Five Stars
"Listen up, you've got this! Organizing for Five Stars was a wonderful reminder that we are a group of resourceful women who contribute a great deal to our community.
Our Appleton branch is a robust circle of women supporting women's issues. From gathering Two-Minute Activist sign-ups to organizing Equal Pay Day events to launching a STEM essay contests for girls, we make a difference in a tangible way.
We've had 84 annual used book sales to award scholarships to local women pursuing higher education and to support our national organization; we have a strong public policy agenda; and we persisted through the pandemic, achieving Five Stars without breaking a sweat."
Pro tip one: It's about web presence. Work closely with your social media and website administrator. Most of the stars are a matter of tweaking the program and website to match the requirements.
Pro tip two: Collaborate with your state's branches.
If you are a smaller branch, get to know a larger branch in your state. Counterpart hookups! Ask if you can work together to organize an event. Score stars for both! Zoom events count!
Pro tip three: You still have time to make program adjustments. Be flexible! Don't be afraid of adapting your schedule.
Put your information on a spreadsheet and you'll discover just how close you are to your own Five Stars."
—Franny Behrens, branch member
News & Resources
Who Will Be the Next Art-Contest Winners? You Decide!
Thank you to everyone who submitted to AAUW's 12th annual art contest. This year, we received more than 400 entries! The voting period ends March 3, so head over to the 2021 art contest web page to view the gallery and vote on your top 10 entries. Good luck to all of the participants.
AAUW Webinars Have a New Home
After closing 2020 with more than 30,000 webinar participants, we're excited to bring you more informative and engaging virtual events through 2021. We're also happy to share that the webinar recordings have a new home on the website! Head over to the webinar archive to catch up on past events, such as our public policy talks, virtual town hall to open membership, and a discussion about the digital divide in education.
Upcoming Online Events
Be sure to register for the following upcoming webinar. It's a terrific way to honor Black history this February. And stay tuned to our archive page to find our Feb. 23 webinar with Dr. Koritha Mitchell, who discussed her book From Slave Cabins to the White House: Homemade Citizenship in African American Culture.
Thursday, March 4, 2021 | 5 p.m. ET
In Conversation with Dr. Shanna Benjamin: Half in Shadow: The Life and Legacy of Nellie Y. McKay
AAUW Welcomes New Legacy Circle Members
We gratefully acknowledge Claire M. Bush (South Carolina) and Cheryl L. Fuller (Texas). as AAUW's newest Legacy Circle member and our first new member of 2021. By making a planned gift to AAUW National, each has embraced equity for future generations of women and girls as part of her personal legacy.
If you have included AAUW National in your estate plans, please contact AAUW Director of Advancement Heather Miller at 202.785.7766 to let us know so that we may celebrate you, too!
FY22 National Dues Rate Changes
The FY22 national dues collection year opens March 16 in the Membership Services Database, and national dues will be $62, of which $59 will be tax deductible. Please update your sites and materials.
In AAUW For Life!
Now through March 15, current members can upgrade to paid life membership for $1,121.00, a $119 savings. Lifetime membership is fully tax deductible and allows you to put your values into action for a lifetime!
Count Your Members
Check your branch member roster in the Membership Services Database in preparation for the official February 1 count, which includes memberships processed through January 31. Reports will be available in early March.
AAUW Election: Prep Your Vote by Learning the Issues
Starting April 7, AAUW members will be asked to vote to elect members to the national board of directors and on amendments to our Public Policy Priorities and bylaws, including a proposal to eliminate AAUW's longstanding membership degree requirement. Get up to speed on the issues by reviewing the election page on the AAUW website.
Past Membership Matters Updates