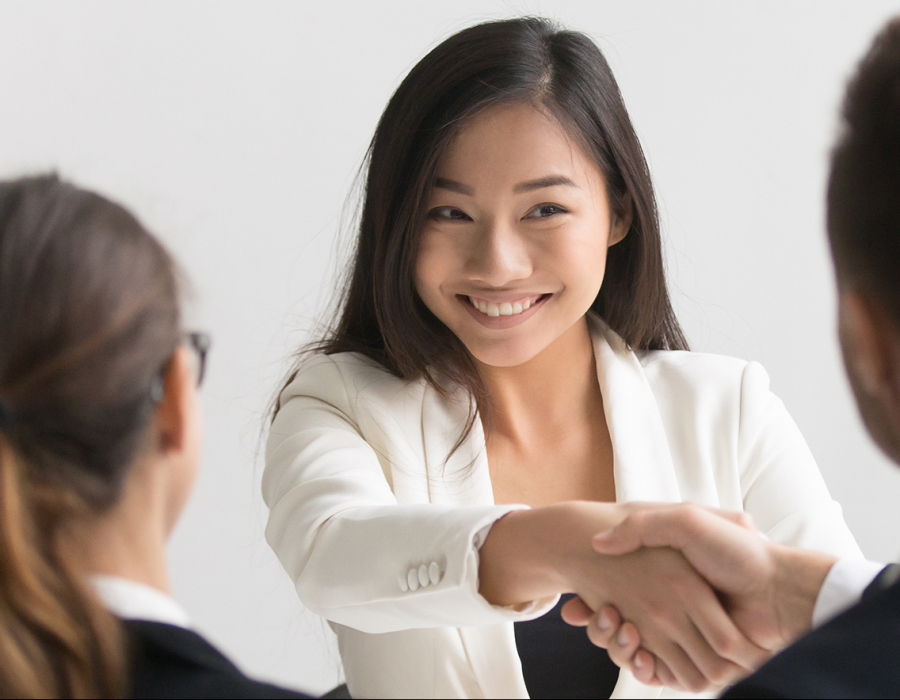 Effective Ways to Raise Your Professional Visibility
You've probably heard the career advice that it's important to "build your own brand."  It's a twist on a marketing term that refers to consciously cultivating a professional image. In other words, your "brand" is how people perceive you – not just how you look and act, but what traits, skills and passions you bring to the party.
The phrase may feel awkward, but the concept is important: Carefully crafting a way to present your professional self that captures the best of who you are. Having an identifiable "brand" helps position you for job and promotion opportunities, build a strong and effective network and even discover possible pathways you might want to pursue.
How do you do it? Follow these steps to arrive at a brand that feels right for you:
Start with self-examination.
To determine what you'd like to convey, begin by looking inward: What do you do — and want to do? What values, issues and causes are you passionate about? What inspires you? Then reflect on the things that set you apart: your key skills, top talents and your unique experiences. Also think about your personal style – how you look, dress and sound – and make sure you're presenting an appropriate professional image. Don't try to create a "perfect" persona or pretend to be something you're not. Instead, understand the genuine "you" and think about ways to convey the best parts of that authentic self. Anything else feels contrived and artificial.
Know your target audience.
 Carefully consider the people are aiming to impress, whether it's a prospective employer, an influential colleague or someone you'd like as a mentor. What are their business needs? What issues are important to them?  Which kind of things will they find intriguing? One of the best ways to impress someone is to make sure your "brand" aligns with whatever is important to them. So do your research and learn as much you can about a firm, a potential boss or a prospective connection.
Gather the right tools.
The next step is to create supporting materials: Make sure you have a flattering professional headshot, a polished resume and templates for cover letters or emails. Work on honing your elevator pitch and creating a career portolio. Develop an online presence, and make sure the public parts of it are carefully curated (No pictures of wild parties!) and that they convey a consistent message. Use LinkedIn to build your professional network: Draft a compelling summary of your skills, experience and career goals, and ask a friend or colleague to edit and proofread. (For inspiration, read profiles of people you admire and use those as models.) Spend time on Google and social media platforms to find professional associations to join, as well as to identify influencers in your field.
 Engage. Interact. Network.
Now that you've established your brand, you're ready for the next step: Promoting it. Join your alumni association, relevant professional groups and clubs or volunteer organizations that align with your interests and passions. Your goal is to connect with as many people as you can, both in person and online. Use online platforms to share news of your latest accomplishments. Follow people you admire and "like" and "share" what they post. But you also need to get off the internet and out into the real world: Set a goal of meeting a new connection for coffee once or twice a month. Finally, be bold in promoting yourself. Don't go overboard, but don't hesitate to boast a bit: If it doesn't come easily, push outside your comfort zone. Do it in a way that feels authentic: Your goal is introduce the genuine and professional you!