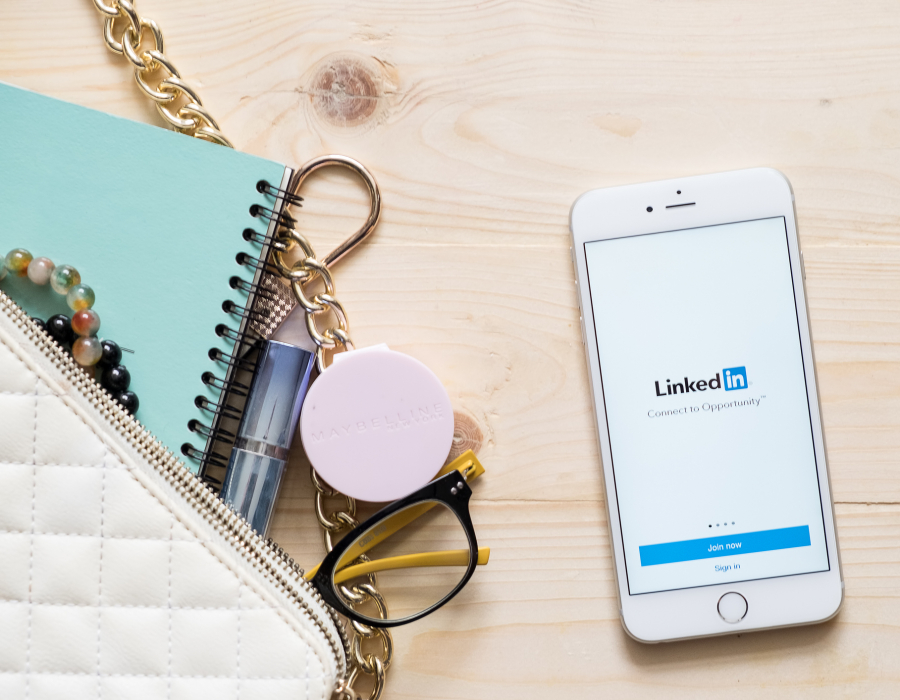 Whatever kind of job you're seeking, having a strong presence on this platform can help you find that next, best opportunity.
A Virtual Network
The powerful professional community represents 30 million companies, 20 million jobs, 90,000 schools and a whopping 610 million users.
"On LinkedIn, you can tell your whole story, and because it's digital, there is a lot more space for you to elaborate and get in those keywords,"

Rae Hoyt, manager of content production, LinkedIn Learning Technology Library.
Hoyt recently provided the following tips to young professionals on how to leverage LinkedIn to advance their careers at the 2019 National Conference of College Women Student Leaders.
1. Add a photo
Sometimes people skip a photo because they're worried they don't have the "perfect" professional portrait. That could be a mistake, Hoyt says, since people are more responsive to faces than names. In fact, LinkedIn members with photos get nine times more connection requests and 21 times more profile views than those without them. "Take a great selfie, it's fine," Hoyt says. Just make sure it's clear and well-lit, she advises.
2. Include your industry
More than 300,000 people search by industry on LinkedIn each week, so it's no surprise that those who include this information get nine times as many profile views as those who don't. Plus you can both highlight the industry you work in and dabble in new areas. "This is also a really great way to explore other spaces if you're looking for a career change," Hoyt says.
3. Draft a compelling summary
Focus on your career accomplishments and aspirations while communicating who you are and what matters most to you. Hoyt recommends talking through your elevator pitch — capturing hobbies, education, ambitions and interests — with a few friends and asking them to take note of what you seem most passionate about.
And don't be afraid to talk yourself up. While you don't want to write a book, it's OK to be thorough and thoughtful. Women write about themselves using fewer words than men on their resumes, cover letters and LinkedIn summaries, Hoyt says — and their concision could be holding them back. "I want all of you to type in that box until you get to -1," Hoyt says, and then trim to make it fit. "I want you to push yourself to talk about your accomplishments."
4. Detail your experience
LinkedIn members with up-to-date positions receive up to five times more connection requests and eight times more profile views than those without them. "If you have an internship that is relevant, … make sure that's on there," Hoyt says.
Also include examples of your work by uploading videos or presentations. "Give a dynamic, visually appealing representation of your professional story," Hoyt says.
Add volunteer experience too. If you're still in school, "your volunteer experience is a huge way to differentiate yourself from other students," Hoyt says. "It's a really great way to show that you're part of a community, that you're giving back." For example, Hoyt has a section of her profile detailing her involvement with the Santa Barbara-Goleta Valley AAUW, where she is currently president.
Finally, make sure to include skills and ask others for endorsements and recommendations. Doing so can be particularly helpful for students and people who are early in their careers because it helps build their credibility and validate their abilities.
5. Share what you know
Post status updates on your accomplishments or news relevant to your career or industry. You can also use the publishing function to write blog posts, which become part of your profile after they are shared with your network. "This is an opportunity to build thought leadership," Hoyt says. And you don't have to be an expert to do it. For example, write about three things you learned at a conference.
6. Be authentic
"Workplaces are definitely evolving," Hoyt says. Most are more open to visible forms of self-expression like tattoos or pink hair than they were 40 years ago. That said, it's important to have a sense of what's likely to be considered acceptable in your chosen profession. "If you're an artist, you can have brightly colored hair, she says. "In finance, it might not work. Do your research."
In general, though, your LinkedIn profile should reflect your authentic self. "If there's something you want to do in this world, then go do it," Hoyt says. "The world is vast. Find your thing. Be yourself. Be true to you."
Related