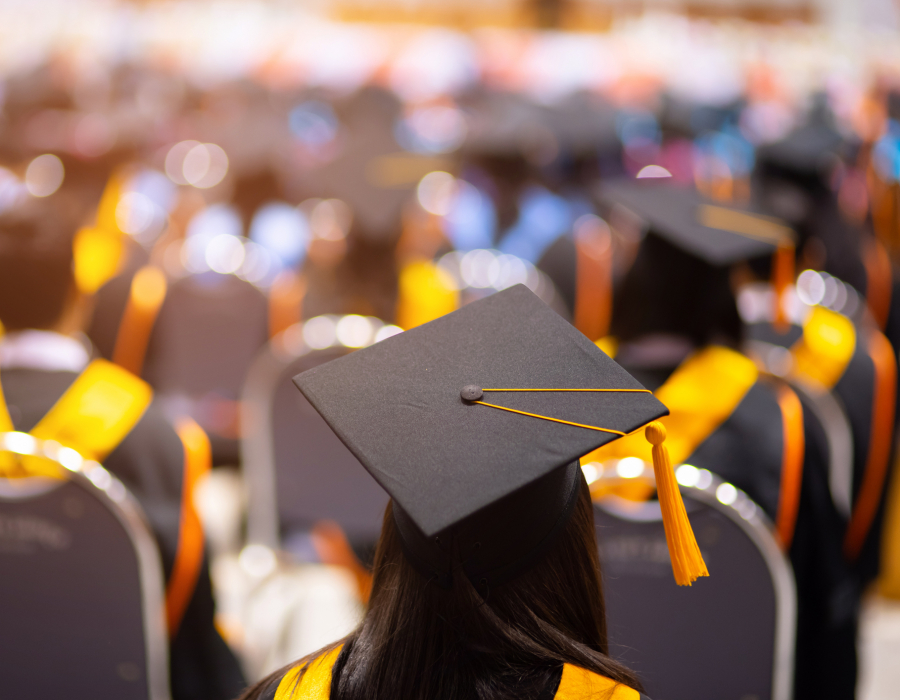 Women hold nearly two-thirds of the outstanding student debt in the U.S. — close to $929 billion.
The price tag of a college education has more than doubled over the past generation, while household income has risen by only 14%.
Women graduate owing almost $22,000 in student debt, compared $18,880 owed by men. Black women graduate with an average of $37,558 in student debt.
Women with bachelor's degrees who work full time make, on average, 26% less than their male peers, hampering women's ability to quickly pay off debt.
Women take about 2 years longer than men to repay student loans and are more likely to struggle economically as they do so. The situation is even more significant for women of color.
41% of female undergraduates take on student debt, compared to 35% of male undergraduates, and more women take on debt for graduate studies as well.
More than 70% of Black students go into debt to pay for higher education, compared to 56% of white students.
1/3 of Black bachelor's degree graduates borrow $40,000 or more, compared to 18% of all graduates. And, Black 4-year graduates default on loans 5 times more often than white graduates (21% compared to 4%).
Rates of student debt from for-profit colleges is disproportionately high — and is more challenging to pay back. The higher debt and default rates are often attributed and related to the comparable high-costs of for-profit colleges and students not being able to afford to complete programs and/or not being as well-prepared or having as strong earning opportunities after graduation.
Only around 23% of students at for-profit colleges graduate within 6 years, compared to 59% at public and 66% at private colleges and universities.
Students of color are significantly more likely to attend for-profit colleges (25.2% among Latinx, 28% among Blacks, and 11.4% among whites).
30% of higher-ed students who are single mothers attend for-profit colleges (around 630,000 students), and have higher levels of debt than other students.
Nearly 40% of for-profit college attendees are expected to default on loans by 2030. Defaults are nearly 4 times higher among for-profit student entrants than 2-year public college entrants.
67% of Black students who attended but did not complete a for-profit college defaulted on loans, compared to only 4% of white college graduates.
The wealth gap also plays a role in student debt for women of color. Having less family wealth to rely on explains why Black women and Latinas need to borrow to finance their education.
Related