The AAUW Alumnae Recognition Award honors a past recipient of an AAUW fellowship or grant who has attained outstanding success and distinction in their chosen profession. Through this award, which was established in 2013, AAUW also recognizes the accomplishments of alumnae who inspire women and girls and advance our mission of achieving gender equity.
Meet the 2023 AAUW Alumnae Recognition Awardee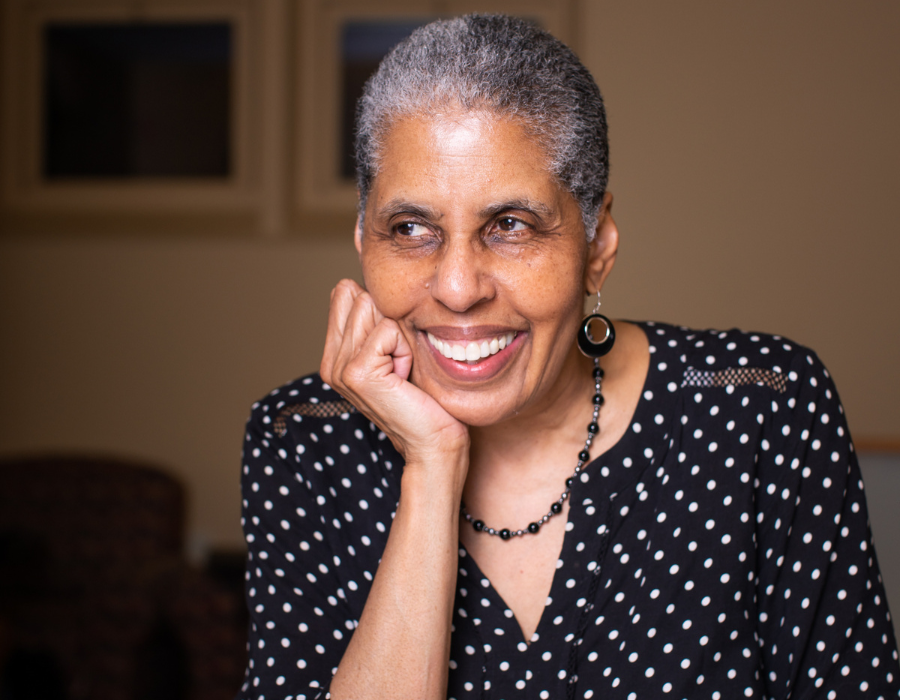 Barbara Smith
Barbara Smith is an author, activist, and independent scholar who has played a groundbreaking role in opening up a national cultural and political dialogue about the intersections of race, class, sexuality, and gender. She was among the first to define an African American women's literary tradition and to build Black women's studies and Black feminism in the United States. She has been politically active in many movements for social justice since the 1960s.
She has edited three major collections about Black women: Conditions: Five, The Black Women's Issue (with Lorraine Bethel, 1979); All the Women Are White, All the Blacks Are Men, But Some of Us Are Brave: Black Women's Studies (with Gloria T. Hull and Patricia Bell Scott, 1982); and Home Girls: A Black Feminist Anthology, 1983. She is also the co-author with Elly Bulkin and Minnie Bruce Pratt of Yours in Struggle: Three Feminist Perspectives on Anti-Semitism and Racism, 1984. She is the general editor of The Reader's Companion to U. S. Women's History with Wilma Mankiller, Gwendolyn Mink, Marysa Navarro, and Gloria Steinem, 1998. A collection of her essays, The Truth That Never Hurts: Writings on Race, Gender, and Freedom was published by Rutgers University Press in 1998. Ain't Gonna Let Nobody Turn Me Around: Forty Years of Movement Building with Barbara Smith, edited by Alethia Jones and Virginia Eubanks with Barbara Smith was published by SUNY Press in November, 2014.
She was cofounder and publisher until 1995 of Kitchen Table: Women of Color Press, the first U. S. publisher for women of color. She resides in Albany, New York and served two terms as a member of the Albany Common Council from 2006 to 2013. From 2014 to 2017 she served as the Special Community Projects Coordinator for the City of Albany helping to implement the Equity Agenda.
Awards
2019
Doctor of Humane Letters, Honorary degree awarded by Mount Holyoke College
2017
African American Policy Forum Harriet Tubman Lifetime Achievement Award
2015
Doctor of Letters, Honorary degree awarded by the University at Albany | Lambda Literary Award for Ain't Gonna Let Nobody Turn Me Around | Publishing Triangle Award for Ain't Gonna Let Nobody Turn Me Around | Women of Excellence Award for Distinguished Career, Women's Business Council, Capital Region Chamber of Commerce | Literary Legends Award, Albany Public Library Foundation
2012
"Makers: Women Who Make America" AOL—PBS
2010
Capitaland Quarterly Dozen Who Make a Difference
2009
Alumnae Association of Mount Holyoke College Achievement Award
2005
Nobel Peace Prize Nominee
2000
Church Women United Human Rights Award. | Essence Magazine, Profiled in lead feature article honoring Black women leaders for the special thirtieth anniversary issue.
1999
Albany Chapter National Association for the Advancement of Colored People Arts Award.
1998
The Truth That Never Hurts: Writings on Race, Gender, and Freedom, Honorable Mention, Gustavus Myers Human Rights Book Award.
1996-1997
Fellow, Bunting Institute of Radcliffe College
1995-1996
Scholar-in-Residence, Schomburg Center for Research in Black Culture
1987
Mount Holyoke College Alumnae Association Sesquicentennial Award
Past Recipients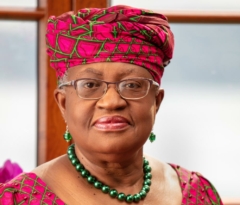 2021: Dr. Okonjo-Iweala
Dr. Okonjo-Iweala has worked with countless government agencies, international organizations, corporate boards and non-profits to make a difference in global environmental sustainability and human welfare. She has received numerous recognitions, as well as honorary degrees from 15 universities worldwide. She co-authored a book, Women and Leadership: Real Lives, Real Lessons, with former Australian Prime Minister Julia Gillard. In 2021, Dr. Okonjo-Iweala was named one of Time magazine's 100 Most Influential People.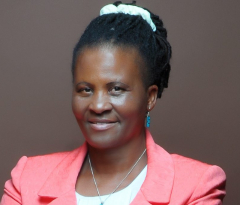 2017: Tererai Trent
Tererai Trent, Ph.D., is one of today's most internationally recognized voices for women's education and empowerment. Distinguished as Oprah Winfrey's "All-Time Favorite Guest," Trent is a scholar, humanitarian, motivational speaker, educator, author and founder of Tererai Trent International, whose mission is to provide quality education in rural Africa. She received a 2001–02 AAUW International Fellowship.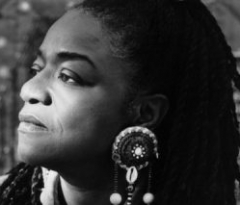 2015: Faith Ringgold
Faith Ringgold, internationally renowned artist, educator and social activist, has used her art to draw attention to racism and gender inequality. She is best known for her story quilts — painted narratives on fabric. Her work has been exhibited all over the world and in the permanent collections of the Solomon R. Guggenheim Museum, the Metropolitan Museum of Art, and the Museum of Modern Art. She received the 1976–77 AAUW Creative Arts Award, given in conjunction with the National Endowment for the Arts.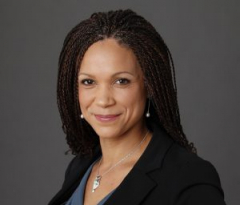 2013: Melissa Harris-Perry
Melissa Harris-Perry is an award-winning author, expert news commentator and professor of politics and international affairs at Wake Forest University. Her books have earned national acclaim, including the 2005 W.E.B. DuBois Book Award and the Best Book Award from the Race and Ethnic Politics Section of the American Political Science Association. Harris-Perry was a 2001–02 AAUW American Fellow.