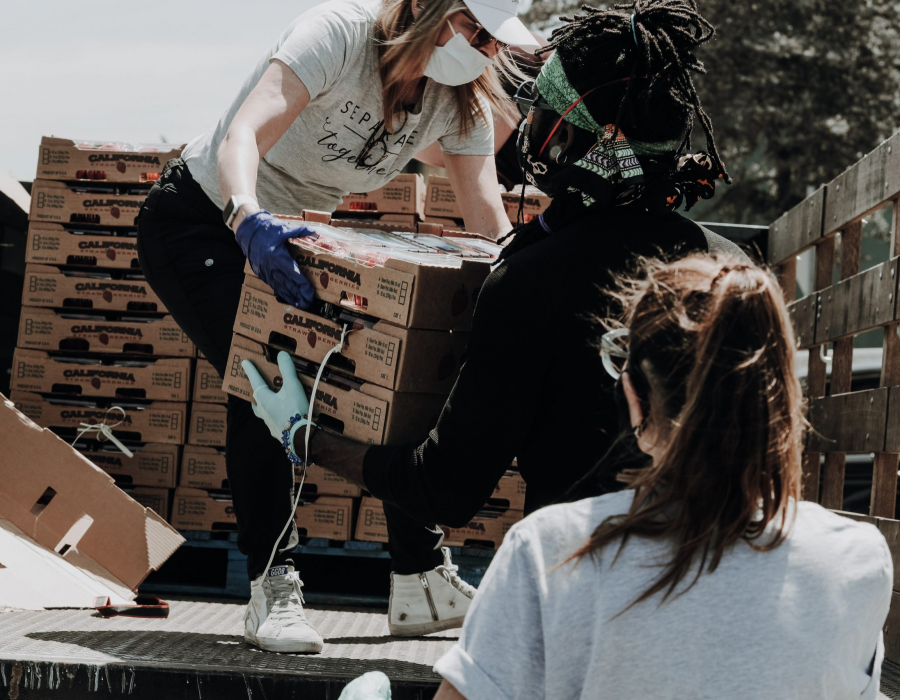 Kickstart Your Career Early on by Volunteering
Recent college graduates often feel they lack professional work experience as they put together their resumes. But think broadly to set yourself apart: If you volunteered in high school or college, or participated in an internship, you've already got transferable skills you can tout.  
"Take a step back and look at the job descriptions for the roles you're applying for and find ways to weave in your volunteer experience to make it align with the role you're applying for," says Melanie Feldman, co-founder of Going Places, a career development firm that works with young professionals.  
For instance, if you were a summer camp counselor and you're applying for a junior sales or account manager role, talk about your volunteer work in terms of customer service experience, managing a team and working with other people, Feldman says. The key is to analyze the job description and find examples from your volunteer work to match each desired qualification. "You can take something you've done and shape it to make yourself the perfect candidate for the role—as long as you are thinking about what the employer cares about," Feldman says.  
Here are three other tips for leveraging your volunteer work to find a job. 
Highlight your volunteer work on your resume.
Include a heading on your resume for volunteer work, says Josh Jones, senior corporate recruiter for software firm Jobvite. Be sure to list your responsibilities and any soft skills you learned while volunteering.  
For instance, don't just state that you built houses for Habitat for Humanity. Add a line about how you communicated with other volunteers to complete a project on time. This will connect your experience to the skills employers are looking for, such as time management and team work.  
 "Your resume isn't just about the functional skills you learn in college," says Vicki Wright-Hamilton, founder & CEO of VWH Consulting. "You want to show that you applied those skills while volunteering." 
Network with other volunteers and leaders.
Volunteers often forget to network while they're volunteering, Jones says. "Leverage your connections to other volunteers and even with the organization you're working with during your job search," he says.  
 Don't be shy about reaching out to the organization's executive director. Either send an email or connect on LinkedIn but be sure to send a personal note with your LinkedIn request. "Mention that you worked with the organization on these dates and talk about your volunteer experience," Jones says. Remember that most job placements come from referrals, so ask for help with your job search. 
Call out your volunteer work on social media.
Share photos of your volunteer experience on LinkedIn and other social networks, Jones says. Companies want to know that you're doing more than just studying every day. "Companies are looking for a total being," says Wright-Hamilton. "They want to know how much you care about your community and how much you will care about their brand." 
Feldman adds: "Companies are looking for people who will make the company better," she says. Volunteer work is an excellent way to demonstrate your interest in contributing to a larger purpose. Giving to others is rewarding in itself, but that doesn't mean you shouldn't get something out of the experience too.  
– Lisa Rabasca Roepe