Learn to Negotiate for a New Job, Raise or Promotion — and Gain Confidence
All in-person workshops have been postponed.
As a result of the ongoing concerns regarding COVID-19 and the need for physical distancing, there are no in-person Start Smart and Work Smart workshops scheduled at this time.
Work Smart will help you
• Determine your personal value.
• Set your target salary and benefits.
• Create your strategy to make your pitch.
• Practice, practice, practice.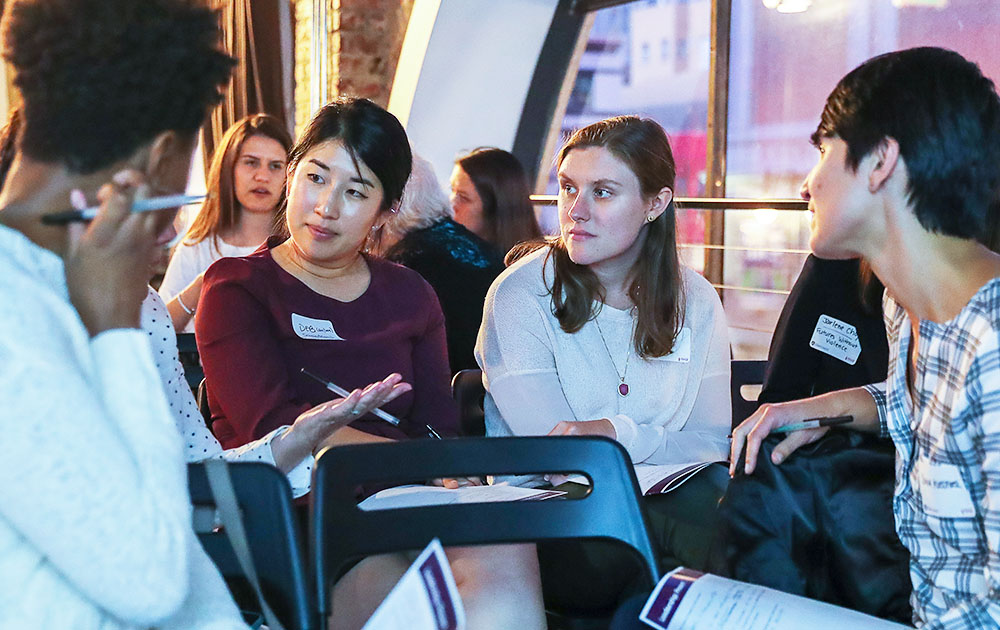 Earning more can make the different for paying off loans, supporting yourself and your family, buying what you want and need, and saving for the future.
• One year out of college, women are already paid significantly less than men.
• Women who work full time take home about 82 cents for every dollar a full-time male worker is paid.
• And over a lifetime, the gender pay gap grows and lost potential earnings add up.
AAUW partners with states, cities and community partners
FIND OUT MORE ABOUT WORK SMART IN YOUR AREA.
My best time investment this year.
By the end of the year, that will accumulate to $12,000 gross more than if I haven't had been to this workshop. I am very much aware that this will keep accumulating as time goes on, putting me way ahead of where I was before this workshop.