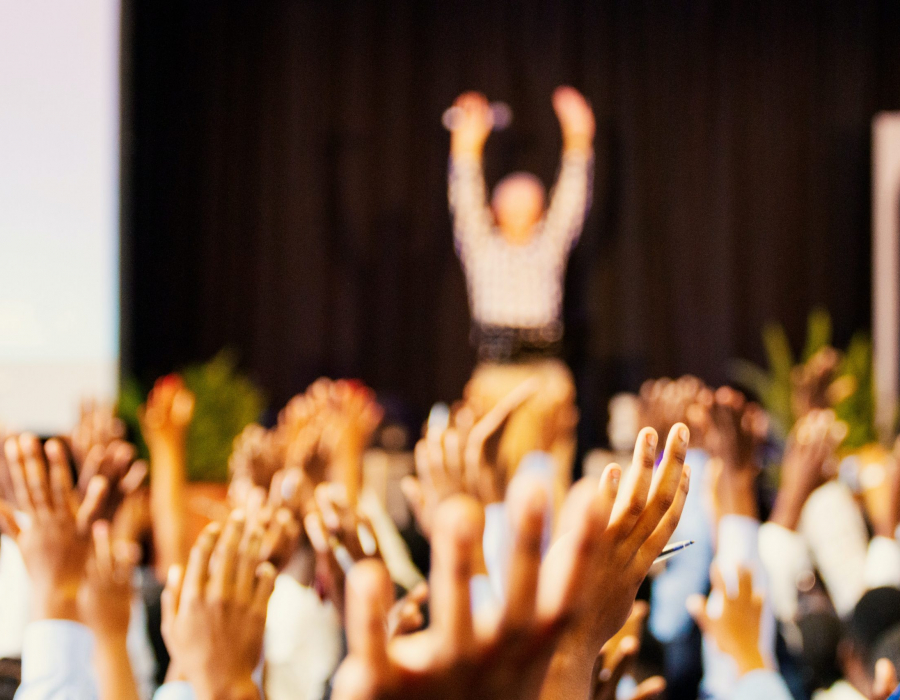 Connect and Expand Your Professional Outreach
Cultivating a professional network may feel daunting for recent college graduates, but it's not as hard as it sounds. In fact, you likely already have one, says Karen Wickre, author of Taking the Work Out of Networking: Your Guide to Making and Keeping Great Connections.
"It's people who know you in some capacity related to your interests, education and work history," Wickre says. "You are starting with a core group that you will cultivate and add to." That includes anyone you know from an internship, a summer job or a volunteer experience.
Here are five ways to get started:
Connect with people you know.
Use email or LinkedIn to reach out to anyone you've worked with or volunteered with. Let them know you've graduated, briefly describe your goals, and ask about their goals and achievements. "You don't need to know all the details or the latest, but you should have a sense of whether they have a new job or recently changed roles," Wickre says.
Keep an eye out for when their LinkedIn profile indicates they've been promoted or changed jobs. Reach out with a short note of congratulations and suggest a quick phone call to catch up, Wickre says.
Ask for introductions.
Once you've reestablished those relationships, ask your initial group of contacts to introduce you to someone in their network, says Jennifer Tardy, CEO of Jennifer Tardy Consulting LLC, in Bowie, Md., a firm that offers recruitment training and career coaching. For instance, you can ask, "Now that you know more about what I'm trying to do, is there someone in your network I should get to know?"
If you notice that one of your LinkedIn connections knows someone at a company where you've applied for a job, ask for an introduction. For instance, you can say, "Thank you for this conversation. I also noticed you're connected to Mike Smith at ABC Company. Would you be willing to introduce us?"
Keep in touch.
Keep your growing list of names handy. Follow up with one or two people every month, Tardy suggests. This ensures you'll stay in touch so it's not awkward to reach out when you need to. "We often meet people who are awesome but we don't reach out to them until we need their help," she says.
Strong relationships are built on give-and-take, so think about how you can help those in your network. For example, you might send a note that says, "I came across this article and thought it might interest you." Or, "Before I ask you for any more advice, how can I be most supportive to you?"
Engage in online conversations.
Don't limit your network to people you've met in person. Comment on conversations on LinkedIn and Twitter. "Maybe you're not a thought leader right now, but you can comment on thought leaders' conversations," Tardy says. "Sometimes it's enough to post, 'I absolutely agree,' or 'That's a great message,' or 'Here's what other people are saying about this.' You can engage without being an expert."
Set up Google alerts for key words in your field of interest, Tardy suggests. You can build social capital by sharing the information you collect, she says.
Or write a longer post on LinkedIn about your work experience. For instance, if you've spent the last six summers scooping ice cream at the beach, you can share what you've learned about customer service. "Write something that is useful to people who are interested in the same field of work you're interested in and encourage others to share it," Wickre says.
Reach out to people who interest you.
"Listen to speakers at webinars, get their names and send them messages through the chat box or LinkedIn," Tardy says. "You can state in your message, 'I heard you speak at the XYZ webinar.'"
Similarly, if you watch a TED Talk and want to connect with the speaker, find their public email address or LinkedIn profile, and send a note or question, Wickre says. "Remember, it's not just how they can be useful to you in moment," she says. "Your goal is to establish an ongoing connection."
– Lisa Rabasca Roepe