Working for Change
"The American dream is very, very different than the American reality for people of color. Our experiences are never told in the workplace, and we still show up … as if there's nothing going on, and we come to work prepared."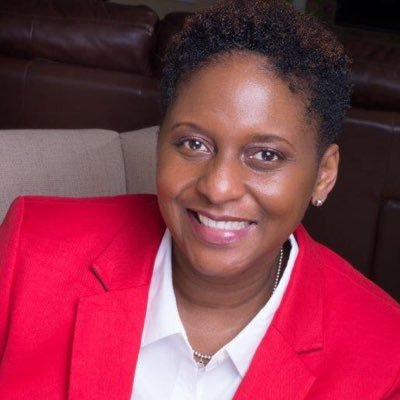 Equitable workplaces cannot exist without diverse leaders, equal opportunities and fair pay — and the process of creating them can't start without acknowledging the need for change. In a recent Equity Network webinar, titled "Black Women Leading through an Equity Lens," two courageous leaders shared stories from their career journeys: Stephanie Jackson, Senior Business Resiliency Specialists Control Risk, Facebook, and Kimberly Sisnett, Senior Vice President, People, at Vericast, a marketing solutions company.
They also gave advice to other women and people of color for navigating an unfair work world while trying to make the business landscape better for everyone.
Find Your Voice. Once you secure the so-called "seat at the leadership table," you must ensure you have a voice in the conversations that take place there. "For one, get comfortable with the idea that, as Black women, every day you have to prove yourself to be smart," said Jackson, while "some of our other cultures are assumed to be smart."
At the same time, speaking truthfully about biases like that is equally important. "The American dream is very, very different than the American reality for people of color," said Sisnett. "Our experiences are never told in the workplace, and we still show up … as if there's nothing going on, and we come to work prepared. So having courageous conversations is tough but necessary."
Build Relationships. Connect with your colleagues based on common interests and cultivate curiosity about others' work styles. "It's about agility and adaptability and being able to alter your approach based on the audience," said Sisnett. Jackson added: "You don't have to be friends with everyone, but you do need to be friendly and approachable."
Anticipate difficult people along the way. Through your career, you can expect to have bosses who are good, great, bad and horrible, Jackson said. "There's something you can take away from every boss." She was able to continue her professional growth even under her worst manager. "I was able to get him to invest in me by me investing in him."
Be Yourself. When Sisnett moved into a senior vice president role in a previous job, she became the sole Black executive in a 40,000-person global IT company. "I would carry that burden about being the only one," she said, noting that she was also the lone Black gay woman at her level.
Then, in a period between jobs in 2010, she worked to get comfortable with the person she is regardless of her "only-ness," cutting her permed hair into the style she preferred. "It was the most freeing and liberating exercise that I went through," she said. "I showed up more authentically, owning my hair, owning my space and being completely unapologetic."
Go For It. Apply for every job that interests you, said Jackson, who applied for over 500 jobs between her last role at Citigroup and her current position at Facebook. "Whether you have a job, are looking for a job or you're just starting your career, don't always go by the job description," she said. Hiring managers are often looking for people who fit well within their organization, even if they don't possess every stated qualification. "You're capable of more than you think you are."
Apply Now
"Whether you have a job, are looking for a job or you're just starting your career, don't always go by the job description. … You're more capable than you think you are."
Watch the Webinar
Join AAUW for a courageous conversation with Kimberly L. Sisnett, SVP, People at VERICAST; and Stephanie Jackson, Senior Business Resiliency Specialists Control Risk at Facebook to learn about their experiences, challenges and lessons learned in corporate leadership.