About NCCWSL
May 25-26, 2021 | Virtual NCCWSL
This year, AAUW invites hundreds of college women from around the country for two days of virtual leadership training, inspiration and networking at our National Conference for College Women Student Leaders (NCCWSL)
Register Now
Faces of AAUW
When We Empower Women...
She does not just change her herself — she changes her household, she changes her community, and it's possible she changes the world.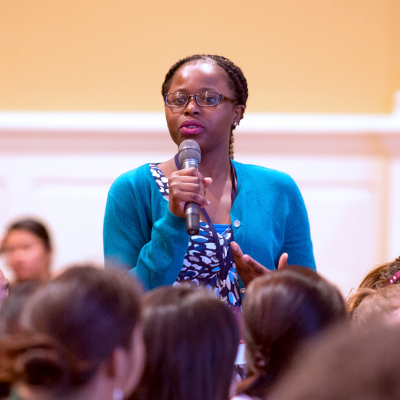 Play Video
AAUW's National Conference for College Women Student Leaders (NCCWSL) is where hundreds of young women come to turn a moment into a movement. Each year, we bring together hundreds of college women from around the country for three days of leadership training, inspiration and networking. Enter the conference as a passionate leader and leave it with the skills and confidence to pursue your goals.
NCCWSL has grown rapidly since its founding more than three decades ago, attracting over 10,000 student leaders. In 2019 the conference brought together 800 attendees representing 48 states and over 300 colleges and universities. The diversity of backgrounds and ideas at NCCWSL is part of what makes it such a transformative experience. The workshops, panels, speakers and activities provide endless opportunities to learn from experts, while peer networking allows you to learn from one another and make lifelong connections.
Faces of AAUW
Life-changing Experience
I encourage everyone interested in crushing the patriarchy, breaking out of gender norms, strong leadership, equity, and intersectionality to go to NCCWSL. It changed my life — and I'm confident that it will change yours, too.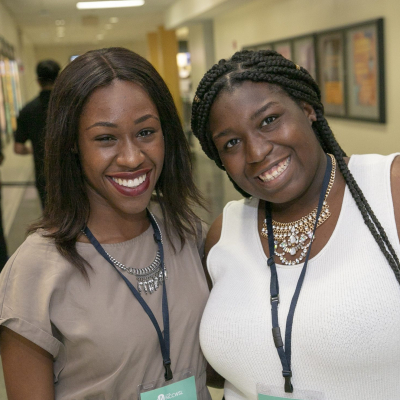 NCCWSL 2021 Sponsors
AAUW thanks our NCCWSL 2021 sponsors for their generous support. We are proud to partner with companies and individuals who value the importance of investing in women leaders. Contact us at partnerships@aauw.org to learn more about sponsoring NCCWSL.
Related