American Association of University Women (AAUW) board members share our passion for advancing equity for women and girls through advocacy, education and research.
AAUW solicits applications for candidates to serve on the board each year in the fall. The most recent application period closed at 5:00 p.m. ET on Friday, October 30, 2020.
This application is now closed.
The Board of Directors of the American Association of University Women (AAUW) provides strategic leadership and fiduciary oversight for the organization. Board members share a passion for AAUW's mission of advancing equity for women and girls through research, education and advocacy.
The work of the board is challenging and invigorating, as it deals with issues central to AAUW's long-term success. The board makes major decisions, provides direction to the CEO, and exercises strategic leadership, but is not involved in day-to-day management or operations of the organization.
Board responsibilities include:
Oversight of the organization's mission and goals, approval of the strategic plan and oversight of its implementation.
Approval and oversight of the budget and review of finances and investments.
Oversight and annual evaluation of the chief executive officer (CEO).
Approval of major organization-wide policies, partnerships and collaborations, grants and programs, as appropriate and in keeping with the delegation of authorities.
Oversight of legal and compliance issues.
Approval of governance matters, including appointing committees and reviewing bylaw changes, public policy priorities and other proposals to be voted on by the membership.
Collectively, members of the board bring their intellect, diverse experiences and creativity to effect meaningful and sustainable impact for women and girls. As a complex organization in existence since 1881 and with approximately 170,000 members and supporters, the board also works to ensure the organization is responsive to members' and supporters' needs as AAUW evolves to meet new challenges and priorities.
AAUW seeks board candidates who understand and have a passion for AAUW's mission and work, and who:
Understand the fiduciary duties of directors and the governance function of a national nonprofit board.
Have demonstrated leadership experience with nonprofit or for-profit organizations, particularly national or international in scope.
Exhibit expertise in one or more specific areas, such as diversity, equity and inclusion; financial oversight and budget planning; professional or proven volunteer fundraising; non-profit governance; or oversight of complex organizations.
Contribute financially to AAUW annually with a stretch gift based on individual capacity.
Devote the time and energy required to participate fully in the work of the board.
AAUW board members are expected to:
Understand and exercise the fiduciary duties of care and loyalty, fully prepare for board and committee meetings, ask questions, make informed decisions, put the mission of the organization first and avoid conflicts of interest.
Consistently attend meetings, including:

three regularly scheduled full-day board meetings a year, at least two of which are typically held in Washington, D.C. on a Friday[1]; please note that until further notice all board meetings will be held virtually.
three to four regularly scheduled 1-2 hour board videoconferences a year.
other board and committee meetings, usually by teleconference or videoconference.
optional finance videoconferences.

Serve as a liaison to two or three AAUW state affiliate presidents, which requires regular email, telephone, or videoconference contact with the assigned state presidents.
As requested and within budget capacity, attend and make presentations at state conventions or other AAUW-related meetings.
Serve on or assist one or more AAUW national committees, which requires attendance at that committee's tele- or videoconferences.
As requested, serve on special board-level task forces or subcommittees dealing with the work of the board.
Stay informed about AAUW programs and activities, as well as affiliate and member issues.
Communicate with and be a resource for affiliates and members on AAUW matters, subject, of course, to board-established guidelines on confidentiality.
Advocate for the organization within AAUW and in the community, including actively fundraising and promoting programs of the organization.
[1] Travel to board and other meetings is reimbursed by AAUW in accordance with AAUW's Travel Policy.
AAUW's Board of Directors is composed of 15 AAUW members, including 12 elected and three appointed board members. Board members serve on staggered terms – each year four members are elected and one member is appointed to the board. Board members serve three-year terms and may serve up to two consecutive terms.
October 30, 2020: Deadline to apply for election to the AAUW Board of Directors. The Nominating Committee will review applications as they are received and will complete evaluations throughout the ensuing months.
February 19, 2021: The AAUW board reviews the candidates proposed by the Nominating Committee and approves the candidates who will stand for election.
Week of February 22: Applicants are notified of their status. Candidates for election will receive communication on information needed for the voter guide.
April 2021: Information on candidates for election will be publicly available.
May 2021: Elections close and candidates will be notified of their status.
Related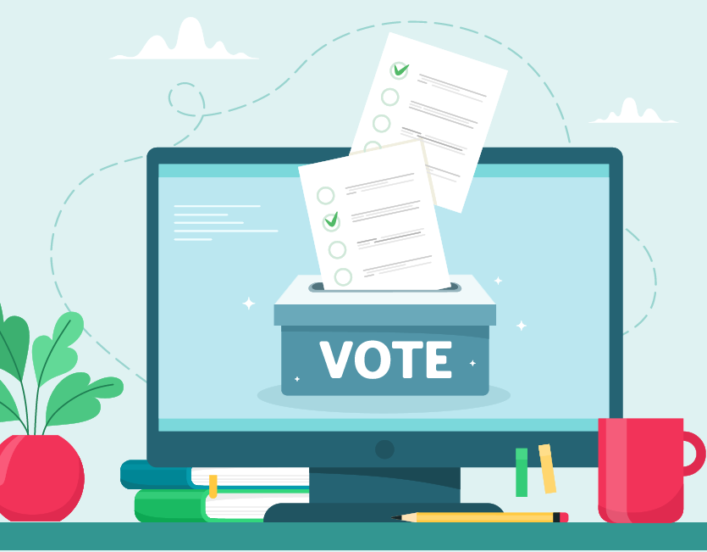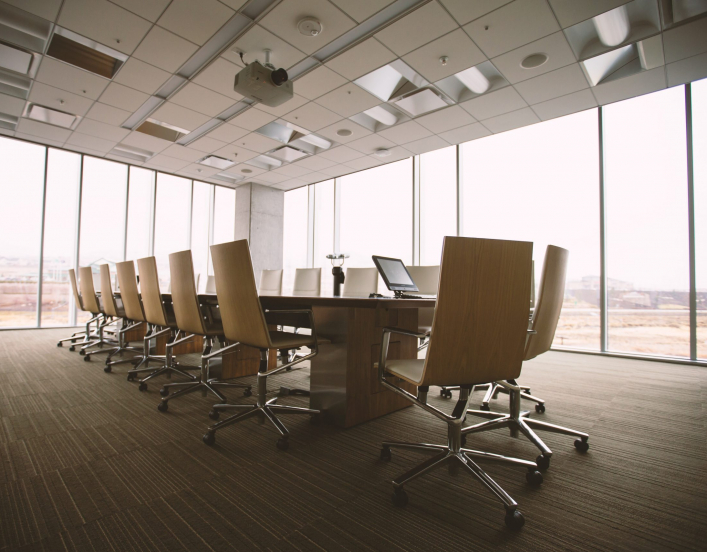 A one-stop shop to help state and branch AAUW leaders do their work and effect meaningful change.