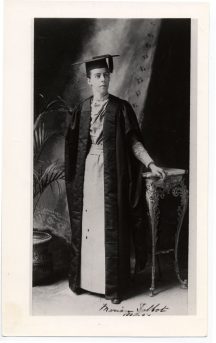 AAUW has a proud heritage of helping women pursue higher education, tracing back to a time when few women had that opportunity.
It started after the U.S. Civil War. With a growing middle class and more women looking to go to university, AAUW founder Marion Talbot gave the call to support a fund for women's graduate education. She and Fellowships chair Christine Ladd Franklin asked all members to contribute $1 per year. The goal was "to enable gifted women to use their intellectual powers for the good of humanity."
The First Fellows
As a result, in 1888, the very first fellowship went to Ida Street, a pioneer in the field of early American Indian history, in the amount of $350. "It was the beginning of AAUW's history of funding women in education," says Gloria Blackwell, AAUW's senior vice president.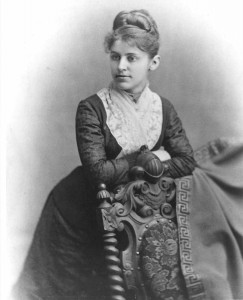 The idea of a fellowship program for women took off like wildfire. By 1890, AAUW — which was then called the Association of Collegiate Alumnae — had awarded the first European fellowship and by 1917 the Latin American Fellowship, which eventually evolved into the International Fellowship program that has funded women from more than 150 nations.
By the late 1890s, it wasn't unusual to see women on college campuses, and many women's colleges were also being formed. However, very few women went on to become professors, administrators, deans or college presidents. AAUW's focus on graduate funding was designed to push more women to take on those roles and other important leadership positions.
Supporting a STEM Pioneer in the 1920s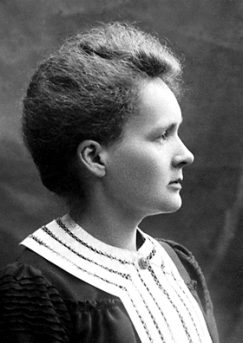 In 1920, AAUW identified a groundbreaking scientist they wanted to support: Madame Marie Curie. Members helped raise funds to purchase a gram of radium for Curie to use in her research at a cost of $100,000. The Marie Curie Radium Fund was so successful that it raised an additional $56,000 over the required amount.
After Curie died in 1934, the money was passed to her daughter, Irene Joliot-Curie, who at the time was continuing her mother's research. The funds eventually went into a fellowship to support a French or American woman studying chemistry, physics or radiology.
Post-WWII 
By World War II, AAUW had a very active fellowship and grant program with many named endowments. It established a War Relief Fund to help many women in Europe either find positions or in the U.S. or Latin American Countries.
When the war ended, AAUW launched another drive to raise funds to bring women from liberated countries to the United States to study. In many cases the women's home countries had been completely obliterated so the grants enabled them to further their education.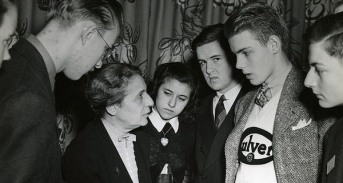 By the 1950s, AAUW had funded more than 1,100 women in over 40 countries. A lot of women who received AAUW funding in the 1950s and 1960s later became the first women college presidents. Others, like author Susan Sontag and psychologist Dr. Joyce Brothers, went on to become cultural touchstones.
The Civil Rights Era
In 1963, AAUW expanded its fellowship and grant program. In collaboration with the U.S. Department of State, it developed the African Educators' Program, which brought African teachers from newly independent African nations to America to study in U.S. colleges.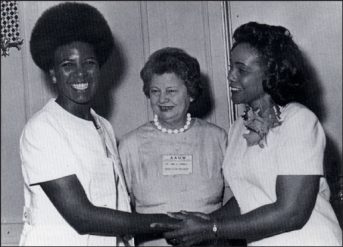 At the same time, the country had become deeply immersed in the Civil Rights movement. AAUW members decided to create a fund in honor of Coretta Scott King, raising $150,000 for African-American women to study African-American culture, civil rights and peace.
Just months after Martin Luther King Jr.'s assassination, King wrote to AAUW members: "I am deeply grateful to the American Association of University Women for establishing this scholarship fund There is entirely too little research, writing and understanding of non-violence, peace, and Afro-American history."
"I am deeply grateful to the American Association of University Women for establishing this scholarship fund There is entirely too little research, writing and understanding of non-violence, peace, and Afro-American history."

— Coretta Scott King
The Women's Movement
In the 1970s, AAUW authored a report titled "Where Do Women Stand?," and found that women were underrepresented in all levels of academia. During that time, women were demanding their rights and demanding equality.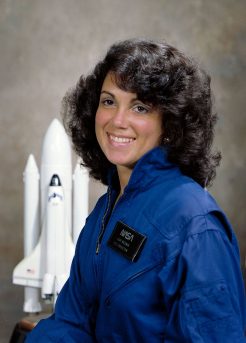 AAUW created research and project grants that allow women to return to school, to re-enter the workforce, and to give them the skills they need to be competitive in the workplace. It created "Selected Professions Fellowships" to bring more women into non-traditional fields such as law, business and medicine. Later the focus for these fellowships and grants evolved to cover science, technology, engineering and math as well.
AAUW's 1975–76 American Fellow Judith Resnik made history by becoming the second female astronaut in space. After she perished in the 1986 Challenger tragedy, AAUW members raised $235,000 to fund the Judith Resnik American Fellowship endowment.
Fellowships & Grants Today
As it entered the new millenium, AAUW awarded $4 million in fellowships and grants for the first time. It also developed International Project Grants that allow International Fellowship alumnae to return to their home countries and work in their communities on projects that impact women and girls locally.
A few notable 21st century fellows include: scholar and humanitarian Tererai Trent, 2001–02 International Fellow and 2017 Alumnae Recognition Awardee; Rachael Rollins, the 1996–1997 AAUW Selected Professions Fellow who in 2018 became the first woman elected district attorney in Boston; and award-winning author and news commentator Melissa Harris Perry, AAUW 2001–02 American Fellow.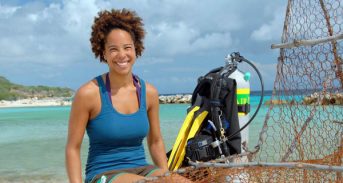 AAUW was there in the beginning, helping ensure women had the opportunity to pursue their dreams. And thanks to the long-standing generosity of its members and supporters, its large endowment will continue to support women for generations to come.
World-Changing Women
In 2013, AAUW's Fellowships and Grants program celebrated its 125th anniversary of investing in women's futures. Watch this video to learn more about our proud legacy.