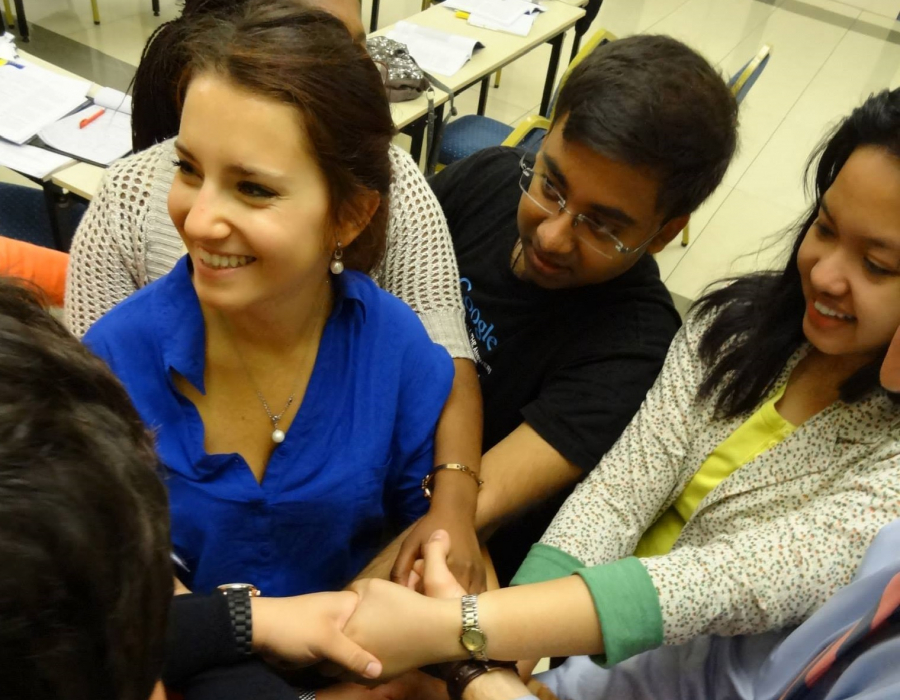 Fellowship Is Forever
Whether you want to reconnect with AAUW, find peers in your field or just let us know about the great things you've been up to since the year of your fellowship or grant, you're in the right place.
Your relationship with AAUW — and each other — doesn't have to end when your fellowship does.
We hope you'll stay in touch by:
Use form below
Faces of Alumnae: Recent Success Stories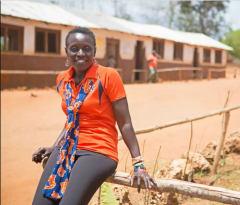 Ever since Esther Ngumbi learned how to farm in rural Kenya at age seven, she has been cultivating her knowledge of soils, plants and insects. Her work deepens our understanding of critical issues like climate change and world hunger. Ngumbi is a 2007–08 AAUW International Fellow and assistant professor of entomology at the University of Illinois at Urbana–Champaign. A passionate advocate for education and equality, she cofounded a school in her hometown serving more than 100 elementary and middle-school students. In January 2020, she co-wrote an editorial in Wired about the need to modernize scientific conferences. In December 2019, Ngumbi's profile was posted on Wikipedia.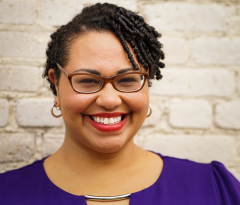 Sami Schalk, Ph.D.
In October, Sami Schalk, Ph.D., a 2013-14 AAUW American Fellow, lived one of her dreams — to twerk onstage with superstar singer Lizzo. Schalk is an assistant professor of gender and women's studies at the University of Wisconsin-Madison. The video of her time onstage with Lizzo quickly went viral and was picked up by several news outlets. While some questioned her professionalism, Schalk explained in a recent Vox article why her twerking aligns just fine with her role as a gender and women's studies professor. "My students benefit from, indeed deserve, a joyful educator who practices what she preaches regarding self-love and fighting oppression."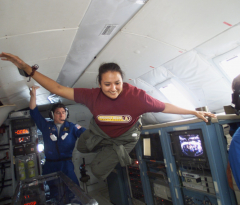 Kristina Halona
Kristina Halona remembers the awe she felt looking at a low-flying jet traveling over the Navajo reservation in Arizona where she grew up. She launched her own career with the help of an AAUW Selected Professions Fellowship in 2008 while pursuing a master's degree in engineering at George Washington University. Today, she is working with Northrop Grumman as the program manager of the Systems Engineering Group for Antares, a rocket whose mission is to take cargo to the astronauts living at the International Space Station. "As a Navajo I grew up in a matriarchal society," said Halona. "Our mother is the main person of the household and she is the leader. … I think this aspect of my culture helped me to take on the STEM field." Read more about Halona on this post from Wogrammer, an organization on a mission to inspire women and girls to pursue careers in STEM.
Recent Books by AAUW Fellows and Grantees
Check out one of these impressive and informative titles from our alumnae.
Read More
Faces of AAUW
Meet a Fellow
The AAUW Fellowship meant the world to me! I'm now an associate professor at Tulane University. The project AAUW supported as a dissertation is now a book, and it won the British Society for Literature and Science 2017 Book Prize. Thank you!