World-Changing Women
Learn about some of the most remarkable recipients of the AAUW American Fellowship — women whose contributions and breakthroughs have transformed how we live.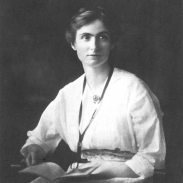 Edith Abbott
1906–07 AAUW American Fellow, the first female dean of a graduate school in the U.S. and a pioneer in social work and economics. Her first book, Women in Industry, is one of the first to critically examine women's labor history in the United States, from colonial times to the turn of the century.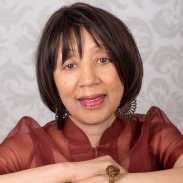 Patricia Bell-Scott
1984–85 AAUW American Fellow, cofounder of the National Women's Studies Association and a co-editor of the landmark black feminist anthology: All the Women Are White, All the Blacks Are Men, But Some of Us Are Brave.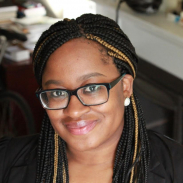 Keisha Blain
2016–17 AAUW American Fellow, an award-winning historian with a scholarly focus on Black internationalism, radical politics and global feminism. She is president of the African American Intellectual History Society and editor of its award-winning blog, Black Perspective. Blain is also editor-in-chief of the North Star magazine.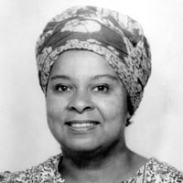 Sylvia Ardyn Boone
1976–77 AAUW American Fellow, the first tenured African-American woman on faculty of Yale University. Boone, an associate professor of art history and Afro-American studies, specialized in African art, female imagery, women's arts and masks.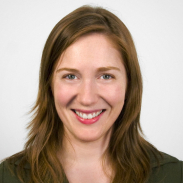 Heather Boushey
1997–98 American Fellow, executive director and chief economist at the Washington Center for Equitable Growth. Her research focuses on how to integrate inequality into economic thinking. The New York Times called Boushey one of the "most vibrant voices in the field" and Politico twice named her one of the top 50 "thinkers, doers and visionaries transforming American politics."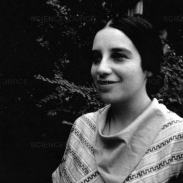 Jenny Bramley
1935–36 AAUW American Fellow, the first woman to earn a doctorate in physics from an American institution. Bramley held patents for a number of devices, including color-television tubes and the early tubes used in computer terminals.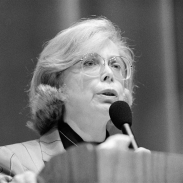 Joyce Brothers
1952–53 AAUW American Fellow, a pioneering American psychologist, television personality and columnist who wrote an advice column, Good Housekeeping, for almost 40 years. In 1958, she hosted her own television show, making her the first "media psychologist" in the United States.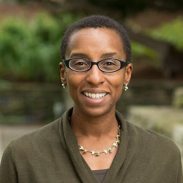 Claudine Gay
2003–04 AAUW American Fellow, the first woman and first African American named dean of the Faculty of Arts and Science at Harvard University. Gray is the Wilbur A. Cowett Professor of Government and African American Studies and founding chair of Harvard's Inequality in America Initiative.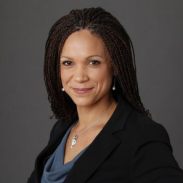 Melissa Harris-Perry
2001–2 AAUW American Fellow, the Maya Angelou Presidential Chair at Wake Forest University, where she is also founding director of the Anna Julia Cooper Center and executive director of the Pro Humanitate Institute. Harris-She founded the Collaborative to Advance Equity Through Research, which works to improve research about women and girls of color. She hosted an award-winning television show on MSNBC from 2012 to 2016. Harris-Perry was the first recipient of AAUW's Alumnae Recognition Award in 2013.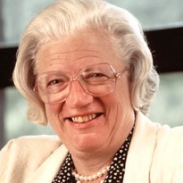 Hanna Holborn Gray
1954–55 AAUW American Fellow, the first female president of a major university. She led the University of Chicago from 1978 to 1993. A recipient of the Presidential Medal of Freedom, the nation's highest civilian award, Gray is one of the nation's most respected academic leaders and trailblazers in higher education.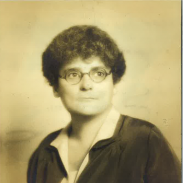 Rachel Hoffstadt
1929–30 AAUW American Fellow, a professor of microbiology at the University of Washington Medical School and a bacteriologist who helped develop an oral vaccine for typhoid, which was essential in eliminating the disease as a major cause of death.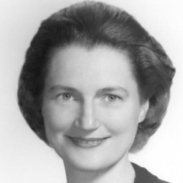 Erna Schneider Hoover
1950–51 AAUW American Fellow, inventor of a computerized system for phone traffic, an achievement for which she was inducted into the National Inventors Hall of Fame in 2008. She was awarded one of the first patents for computer software.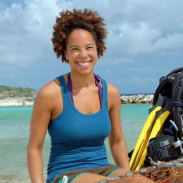 Ayana Johnson
2010–11 AAUW American Fellow, a marine biologist and environmentalist. She is the founder and CEO of consulting firm Ocean Collective, focused on conservation solutions grounded in social justice. She teaches at New York University as an adjunct professor and mentors next-generation ocean leaders.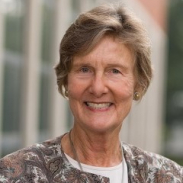 Nannerl O. Keohane
1966–67 AAUW American Fellow, the first woman president of Duke University, a major research institution. Prior to that, she was president of Wellesley, a major women's college. A champion for women's leadership in academia and strong advocate for liberal education, Keohane was inducted into the National Women's Hall of Fame in 1995.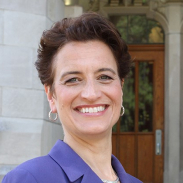 Elizabeth Kiss
1986–87 AAUW American Fellow, the first woman to serve as warden and CEO of the Rhodes Trust. Prior to that, she was president of Agnes Scott College from 2006-18. In 2017, The Chronicle of Higher Education named her one of the most influential people in U.S. higher education.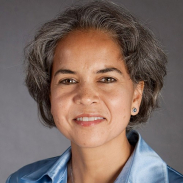 Marie Lynn Miranda
1989–90 AAUW American Fellow, the provost and a professor of statistics at Rice University in Houston, Texas. She specializes in research on environmental health, with a focus on how the environment shapes the health and well-being of children.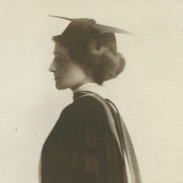 Gertrude Rand
1912–13 AAUW American Fellow, an American research scientist who discovered the test to detect color blindness. She was the first female fellow of the Illuminating Engineering Society, and the first woman to receive the Optical Society of America's Edgar D. Tillyer Medal.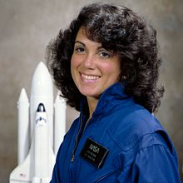 Judith Resnik
1975–76 AAUW American Fellow, the second American woman in space and a crew member of the ill-fated Challenger space shuttle. She was also an electrical engineer, software engineer, biomedical engineer and pilot.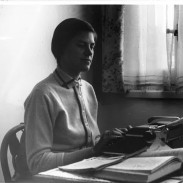 Ruth Anne Schmidt
1960–61 AAUW American Fellow, first female president of Agnes Scott College, where she was a champion for campus diversity and international study. A devoted advocate for peace and social justice, Schmidt traveled extensively to participate in aid efforts in developing countries.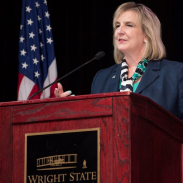 Cheryl B. Schrader
1989–90 AAUW American Fellow, the current president of Wright State University and the former chancellor of Missouri University of Science and Technology. In 2005, she received the Presidential Award for Excellence in Science, Mathematics and Engineering Mentoring.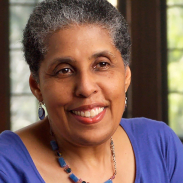 Barbara Smith
1978–79 AAUW American Fellow, a leader in defining and establishing the field of Black women's studies in the United States. She was a co-founder of both the Combahee River Collective and the Kitchen Table: Women of Color Press, one of the first publishers of scholarship for, about and by women of color.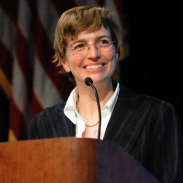 Kimberly Ennico Smith
1997–98 AAUW American Fellow, a NASA research astrophysicist, who served as deputy project scientist leading the calibration of the New Horizons Pluto fly-by mission in 2006. Smith is currently a project scientist for the Stratospheric Observatory for Infrared Astronomy (SOFIA), the world's largest airborne astronomical observatory.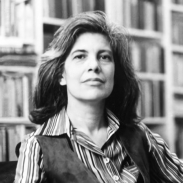 Susan Sontag
1957–58 AAUW American Fellow, a human rights activist, public intellectual and accomplished writer. Her essays on modern culture challenged traditional notions of how art should be interpreted and consumed.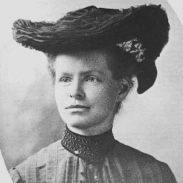 Nettie Stevens
1908–09 AAUW American Fellow, one of the first women in the field of genetics. She is co-credited with the discovery of sex chromosomes. The pair of sex chromosomes she studied subsequently became known as the X and Y chromosomes.