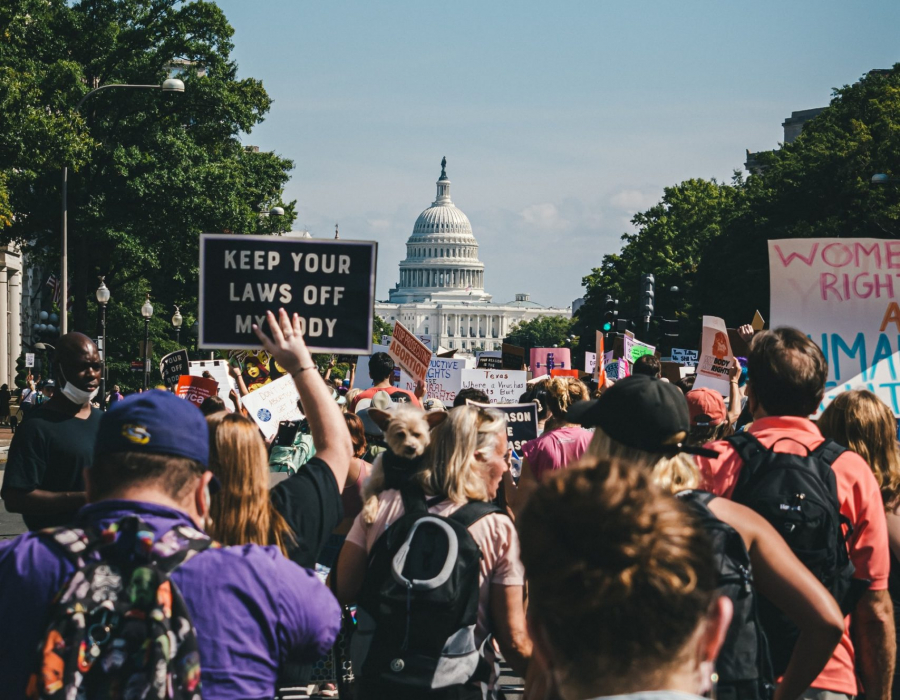 Uniting for Roe v. Wade
The U.S. Supreme Court's 1973 ruling in Roe v. Wade established abortion as a constitutionally protected right. However, the promise of Roe v. Wade has never been a reality for all, and abortion rights have been under attack ever since. Now, the leak of a draft opinion in the Dobbs v. Jackson Women's Health Organization case suggests that the Court may overturn this landmark decision and take away a fundamental right that Americans have held for almost 50 years.
More than half of reproductive-aged people who could become pregnant in the U.S. live in states poised to ban abortion, but it's worth remembering that, until a Supreme Court ruling is official, the law has not changed and abortion is still legal in the United States.
What Comes Next
AAUW's Public Policy team is working closely with coalition partners to direct our members on the best next steps. In the meantime, here's what you can do to fight for reproductive freedom.
Pass the Women's Health Protection Act (WHPA). This critical bill would take the principles of Roe v. Wade and make them federal law. As the public outcry grows opposing the overturning of Roe v. Wade, this offers an opportunity to protect the right to abortion. Tell your Senators to support abortion access for people everywhere in the United States!
Learn Where We Stand. The protection of reproductive rights—including access to contraceptive care, abortion, sexual health education and family planning services—has been an unwavering AAUW policy principle since 1977. Access to abortion is not only a fundamental right, it is critical to a woman's ability to control her life, her body and her future. Expanding reproductive services increases women's prospects of attaining economic security. Moreover, attacks on reproductive rights are especially harmful in a country that lacks policies to make parenthood and pregnancy safer, including accessible maternal health care, paid leave, child care and workplace protections for pregnant workers.
Get Involved. Times of crisis often inspire a surge in activism, and we encourage both longtime advocates and new supporters to make their voices heard. Read more about what you can do, including contacting your elected officials, writing a letter to the editor, and engaging in community forums. Check for a "Bans Off Our Bodies" rally near you on May 14!
Related
AAUW trusts that every woman has the ability to make her own informed choices regarding her reproductive life within the dictates of her own moral and religious beliefs. Tell your members of Congress to oppose any efforts to restrict women's access to reproductive health care.