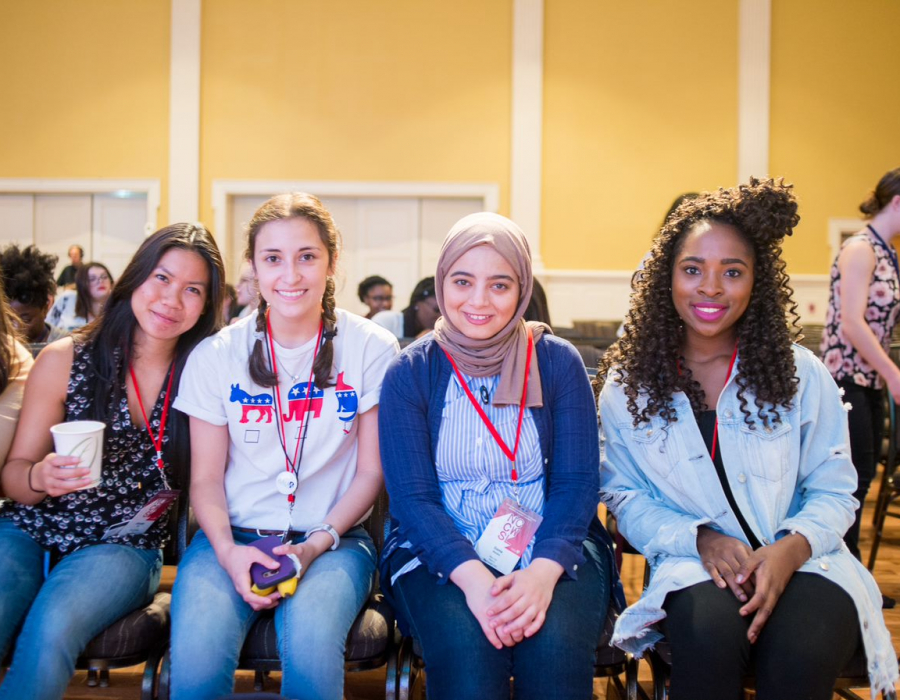 Leading and Learning
From scholarships to salary negotiation, AAUW offers many benefits and opportunities for everyone at your college or university.
Join us so that you and your campus can:
Access research funding.
There are a variety of educational funding sources available to women students, including:
Step up as leaders.
When you serve in one of two college/university (C/U) representative roles at your school, you receive free AAUW membership and so much more. For example, you can:
Students who want to grow professionally can:
Attend the annual NCCWSL leadership conference that empowers women leaders from across the globe.
Bring an AAUW Start Smart salary negotiation workshop to your campus to teach college women about negotiating salaries and benefits in their first jobs.
Become part of AAUW's Equity Network, a community of students and young professionals committed to gender equity and allyship.
Build your network.
When you join AAUW, you become part of a global community of 170,000 AAUW members and supporters as well as more than 800 college/university member schools and nearly 1,000 AAUW branches. You can also:
Find other college/university representatives and colleagues through the Membership Services Database.
Attend AAUW's Graduate School Fair at the annual National Conference for College Women Student Leaders or participate at a discount.
Spread the word about AAUW. Undergraduates or degree-seeking graduates at non-AAUW college/university member institutions may join and renew at the student rate of $18.81 through graduation.
Not sure if your school is already a member? You can check here. 
Please direct membership inquiries to connect@aauw.org.