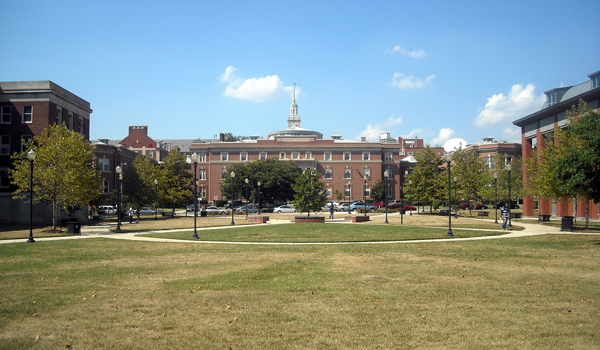 Six current and former Howard University students
(Jane Does) reported sexual assaults in 2014, 2015 and 2016. They allege that these assaults were committed by male employees and students at the university.
Case update: In October 2019, Howard University filed an interlocutory appeal with the U.S. Court of Appeals for the District of Columbia, arguing that schools need not act in response to knowledge of sexual violence unless a student experiences rape or harassment for a second time after she reports the first instance to the school. Howard University asked the District Court to stay discovery pending the mid-case appeal, but the Court denied the motion.
In spring 2020, the six Jane Does and Howard settled the matter.
When Does a School have to Act?
Title IX of the Education Amendments of 1972, which prohibits sex discrimination in education, requires that schools prevent and remedy known sexual harassment and violence to ensure that students can learn in a safe environment.  The law stipulates that schools must act when they learn about incidents of sexual harassment and that students should not have to endure repeated sexual assaults before the school intervenes.
AAUW supports the Jane Does' case against Howard University.
The six Jane Doe students filed their claim against Howard University in the U.S. District Court for the District of Columbia. The students asserted that they experienced discrimination in violation of Title IX. They maintain that Howard University acted with deliberate indifference to their complaints of sexual assault when the school failed to respond to their requests for information about their cases, and their pleas for support, remedial measures, and academic accommodations.  They allege Howard violated the university's own policy prohibiting sex discrimination.  They claim that Howard also violated Title IX by failing to promptly investigate their complaints of sexual assault, ignoring the university's own policy prohibiting sex discrimination, and instead took actions which made them vulnerable to further harassment or assault.
The complaint maintains that two Janes were assaulted by the same person. The second assault might have been prevented if the university conducted a timely investigation after learning about the first complaint.  In moving to dismiss Plaintiffs' complaint, the university took the position that it need not respond to known harassment or violence unless a student experiences sexual violence or harassment for a second time after she reports the first instance to the school.  AAUW rejects the university's claim that it is not liable because the student did not suffer an additional assault or harassment.
In the joint complaint, the Jane Does also outline their experience of unlawful retaliation. After reporting that Howard students sexually assaulted them, Jane Doe 1 was fired from her job as an RA, Jane Doe 2 had a hold placed on her account so she could not receive paperwork to enroll at another university, and Jane Doe 5's graduation was delayed for a year.
These students seek injunctive relief, which would require Howard University to immediately revise and remedy its Title IX policies to eliminate the active hostile education environment experienced by Howard students who complain of sexual violence. These students also seek compensatory and punitive damages.
Why Does This Case Matter?
An increasing number of universities across the country have asserted that they do not need to respond to reports of sexual misconduct unless a student experiences a subsequent incident of harassment or violence. The U.S. Courts of Appeals for the Eighth Circuit also endorsed this dangerous viewpoint in a 2018 decision.
This problematic trend ignores key language in the precedent-setting Supreme Court decision in Davis v. Monroe County Bd. of Education.  That decision maintains that a school violates Title IX when its deliberate indifference to sexual harassment "causes students to undergo harassment or makes them liable or vulnerable to it."
In 2018, AAUW signed on to two amicus briefs that address Title IX liability based on universities' deliberate indifference: Weckhorst v. Kansas State University and Kollaritsch v. MSU Board of Trustees. Cases like these, as well as Jane Doe, et al v. Howard University, are significant to the protections of students' Title IX rights and to AAUW's mission to ensure students can access education free from sex discrimination.
Related