New York City Women Learn to "Ask For More"
Discover how to negotiate your financial future through our salary negotiation workshops!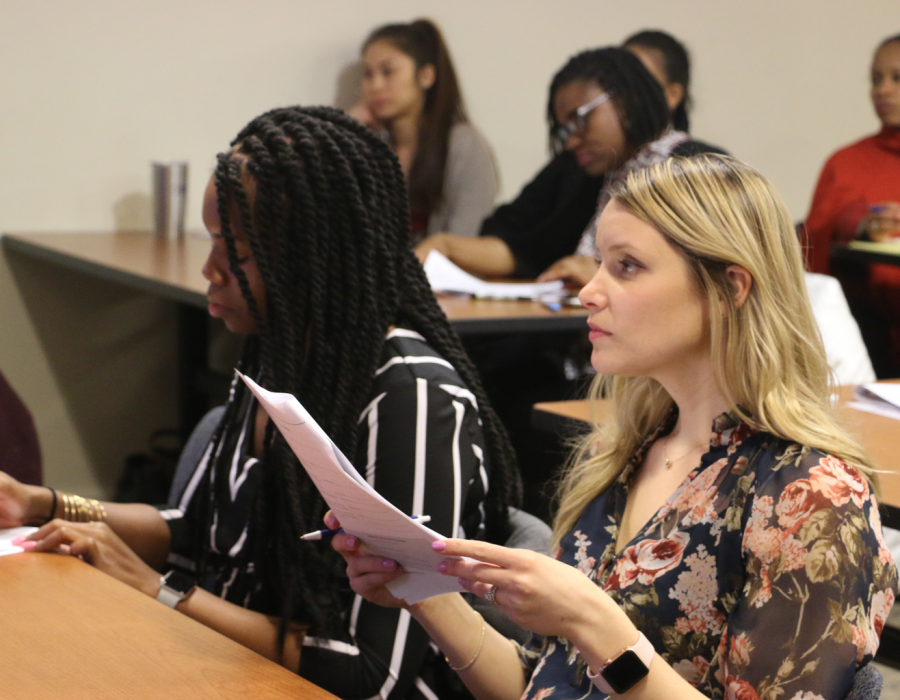 Build your negotiation skills and confidence!
Our salary-negotiation workshops give you the strategies you need to make the strongest possible case for a new job, a raise, a promotion or better benefits. You'll leave with a refreshed sense of confidence, killer negotiation skills and a new support network to help ensure you make what you're worth.
At a Work Smart workshop you'll learn to:
Determine your personal value.
Set your target salary and benefits.
Create your strategy — how to build your pitch, deflect and respond persuasively.
Practice, practice, practice.
The salary gap can cost you hundreds of thousands of dollars over a lifetime. It's our job to fix that.
All in-person workshops have been postponed.
As a result of the ongoing concerns regarding COVID-19 and the need for physical distancing, there are no in-person Start Smart or Work Smart workshops scheduled at this time.