Funding: $6,000–$30,000
Opens: August 1
Deadline: November 1
The American Fellowship program began in 1888, a time when women were discouraged from pursuing an education. It is the largest AAUW Fellowship program and the oldest non-institutional source of graduate funding for women in the United States.
AAUW American Fellowships support women scholars who are completing dissertations, planning research leave from accredited institutions, or preparing research for publication. Applicants must be U.S. citizens or permanent residents. Candidates are evaluated on the basis of scholarly excellence; quality and originality of project design; and active commitment to helping women and girls through service in their communities, professions, or fields of research.
There are three types of American Fellowship Opportunities:
Postdoctoral Research Leave Fellowships
Short-Term Research Publication Grants
For questions or technical support, please email aauw@applyists.com.
Meet a Current American Fellow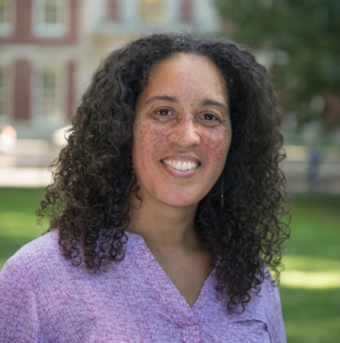 Jennifer DeClue, an assistant professor at Smith College, researches the relationship between visual culture and the knowledge produced and circulated about black cis and trans women. Her current book project analyzes short films made by black women filmmakers who, through their engagement with archival documents and avant-garde cinematic techniques, conjure new ways of seeing Black women. She argues that these films produce a Black feminist avant-garde. Her goal is to complete this book project and attain a publishing contract.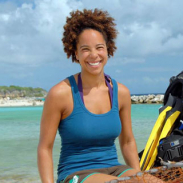 Ayana Johnson
2010–11 American Fellow and marine biologist, policy expert and conservation strategist. She is the founder of Ocean Collectiv and an adjunct professor at New York University.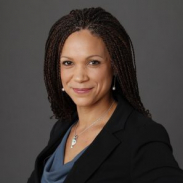 Melissa Harris-Perry
2001-2 AAUW American Fellow and professor at Tulane University, a columnist for the Nation, author of Sister Citizen: Shame, Stereotypes, and Black Women in America, and former host of The Melissa Harris-Perry Show on MSNBC.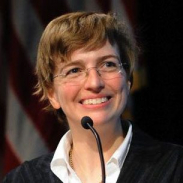 Kimberly Ennico-Smith
1997-98 AAUW American Fellow and staff scientist with NASA who served as deputy project scientist for NASA's New Horizons Mission, the historic project responsible for capturing unprecedented photos of Pluto.
Read about American Fellows through History