When Supreme Court Justice Stephen Breyer announced his retirement in late January, President Biden reiterated a promise he made during his campaign: If given the opportunity to fill a Supreme Court vacancy, he would put forward a Black woman as his nominee. On February 25, President Biden fulfilled that vow by nominating Judge Ketanji Brown Jackson to become the first Black woman Supreme Court justice in history.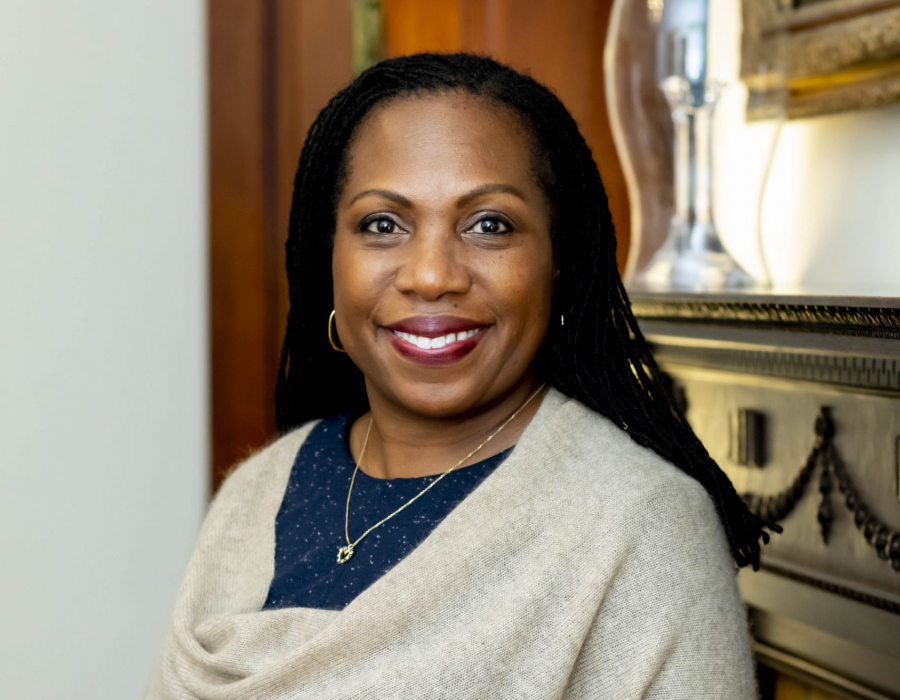 About Judge Ketanji Brown Jackson
Judge Jackson would bring stellar qualifications and a sound judicial temperament to the Supreme Court. A graduate of Harvard Law School, she served with distinction on the D.C. Circuit Court of Appeals, the nation's second highest court. She held a Supreme Court clerkship, worked at prestigious law firms and served as a public defender—experience that is sorely lacking on the current court. Her record demonstrates that she is fair and impartial jurist and lawyer, dedicated to protecting the fundamental rights of all people. As such, she has earned broad and bipartisan support. (More on Judge Jackson's background in AAUW's statement of support.)
Judge Jackson has already made history as the first Black woman nominated to the Supreme Court of the United States. Now the U.S. Senate must swiftly and unanimously confirm her, cementing her place in history.
This nomination is a long-overdue step towards having a Supreme Court that better reflects the America it serves. And it comes at an urgent moment: Our nation is still reeling from the COVID-19 pandemic and subsequent economic crisis. We are continuing to reckon with our long and painful history of racism and white supremacy. The country remains deeply divided, and our fundamental rights—to education, economic security, bodily autonomy and freedom from discrimination—have come under attack.
The value of a diverse judiciary: When judges and justices come from diverse backgrounds, their decisions and rulings are more likely to reflect a variety of outlooks and perspectives. What's more, public trust in our judiciary increases when people see judges and justices who look like them, understand their issues and care about their needs. Judge Jackson's nomination represents a historic milestone that will impact our nation for generations to come.
Take Action Toolkit
Advocacy can take many forms, and AAUW appreciates all the skills our members bring to their activism. In that light, we have developed a number of ways for you to engage in this fight for justice for all.
Related