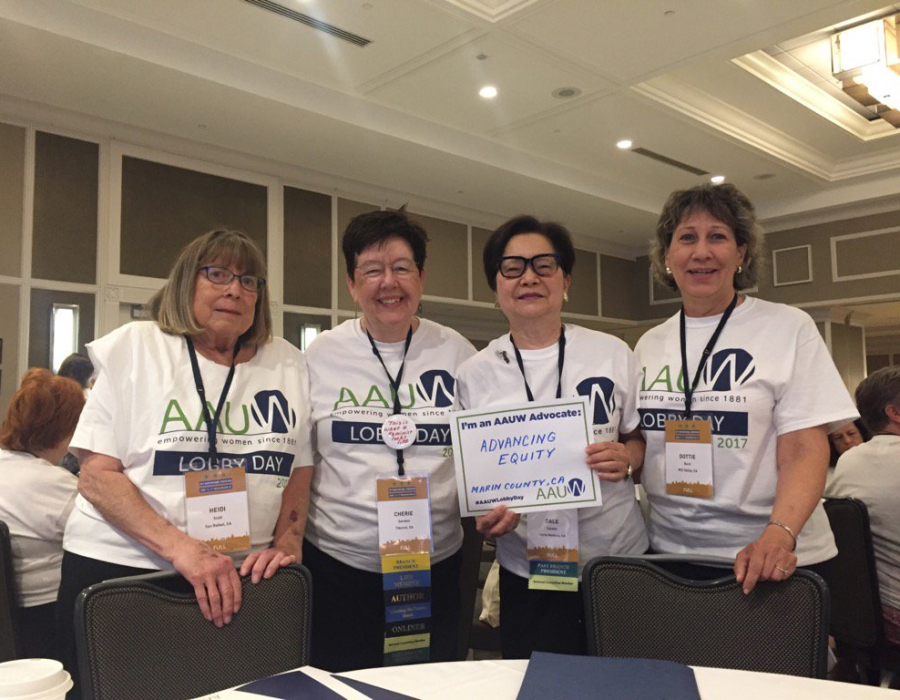 Giving Their All
The AAUW Champions for Women and Girls program recognizes generous individuals who have made a significant financial commitment to advancing equity for women and girls.
The AAUW Champions for Women and Girls program honors donors who annually give single or cumulative gifts of $5,000 or more to AAUW. Our Champions help AAUW reach our goal of pay equity for all, support women and girls in science, technology, engineering and math (STEM) fields, and continue the fight for Title IX protections.
AAUW is so grateful to these remarkable donors, and everyone else who supports our mission, for making a difference in the lives of women and girls. The Champions listed here are current as of April 2023.
Current Champions
Champions
Cheryl Sorokin
Praveen Seshadri
Champions
Elizabeth Codd
Judith Sensibar
Bani Mahadeva
Janet Crampton
Susan Holly Gallup
Loryann Eis
Patricia Edgerton
Alta Oben
Peggy Wild
Champions
Jane Goldsmith
Sharon Aukerman
Marilyn Silvey
Susan Barley
Barbara Wyne
Julia Brown
Ruth Sweetser
Joan Lowry
Jeanie Latz
Helen Julia Fuller
Penny Glass
Jeffrey Macdonald
Connie Ellis Ament
Diane Trombetta
Yvonne Condell
Leesa Heath
Alice Bartelt
Penna North
Dale Satake
Malinda Gaul
Molly Walsh
Jackie Littleton
Jenna Kirkpatrick Howard
If you are interested in learning more about becoming an AAUW Champion, please contact Katrina Sun Breese at breesek@aauw.org.