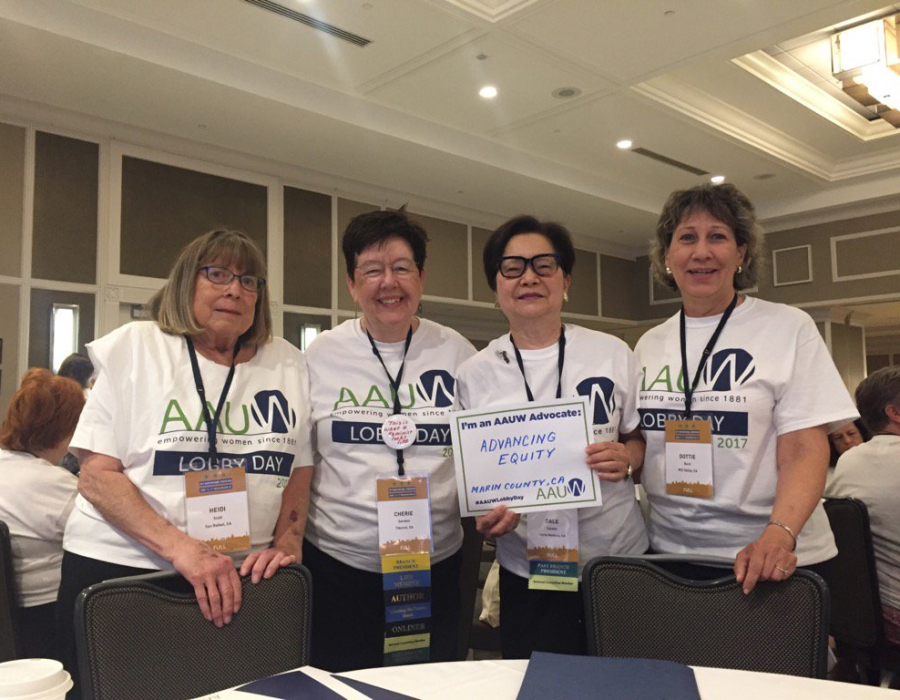 Giving Their All
The AAUW Champions for Women and Girls program recognizes generous individuals who have made a significant financial commitment to advancing equity for women and girls.
The AAUW Champions for Women and Girls program honors donors who annually give single or cumulative gifts of $5,000 or more to AAUW. Our Champions help AAUW reach our goal of pay equity for all, support women and girls in science, technology, engineering and math (STEM) fields, and continue the fight for Title IX protections.
AAUW is so grateful to these remarkable donors, and everyone else who supports our mission, for making a difference in the lives of women and girls. The Champions listed here are current as of December 2020.
Current Champions
Benefits
Platinum perks plus a personal visit from the chief executive officer, invitations to introduce speakers at AAUW events and welcome other Champions, and photo opportunities with keynote speakers at events.
Champions
Anonymous
A. Helena Tsotsis
Thomas K. Tsotsis
Benefits
Gold benefits as well as chief executive officer updates on AAUW programs and initiatives and preferred seating at convention plenaries and other select events.
Benefits
Silver benefits as well as a special program update, a VIP tour of AAUW's headquarters in Washington, D.C., and recognition on the AAUW national building digital wall.
Champions
Jan Wayland Low
Ardyce H. Pearson
Cheryl A. Sorokin
Benefits
Bronze benefits as well as an invitation to the annual State of Women and Girls webinar, inclusion in a private regional event hosted by AAUW board chair and/or convention receptions, and a dedicated AAUW staff liaison.
Champions
Anonymous
Alice M. Bartelt
Elisabeth & Bob Bathgate
Julia T. Brown
Janet Wert Crampton
Loryann M. Eis
Susan Holly Gallup
Jenna Howard
Karen & David Kirkwood
Rebecca Norlander
Alta M. Oben
Evangeline J. Rego
Marilyn Russell
Janet N. Schilling
Judith Sensibar
Marilyn Shearer
Diane Trombetta
Sue A. Zitnick
Benefits
Champions pin, recognition in AAUW annual report and at select AAUW events, acknowledgment in AAUW impact updates, recognition on the AAUW website, and an invitation to phone briefings.
Champions
Anonymous
Susan B. Barley
Marla Kim and Robert A. Benziger
Joseph C. Burgatti
Stephen Charles
Kimberly Churches
Yvonne C. Condell
Mary Finegan
Carolyn H. Garfein
Emily Hackler
Mary Hurlocker
Jane L. Long
Jill McCabe
Penna R. North
Carol Oeltjenbruns
Thomas P. O'Neal
Diane & James Patton
Ann K. Pehle
Dale Satake
Adam E. Stella
Mardy L. Stevens
Ruth Z. Sweetser
Patricia Thornton
Margaret Wallace
Katherine Weiss
Questions? Please contact Heather Miller at 202.785.7766.
Please direct membership inquiries to connect@aauw.org.