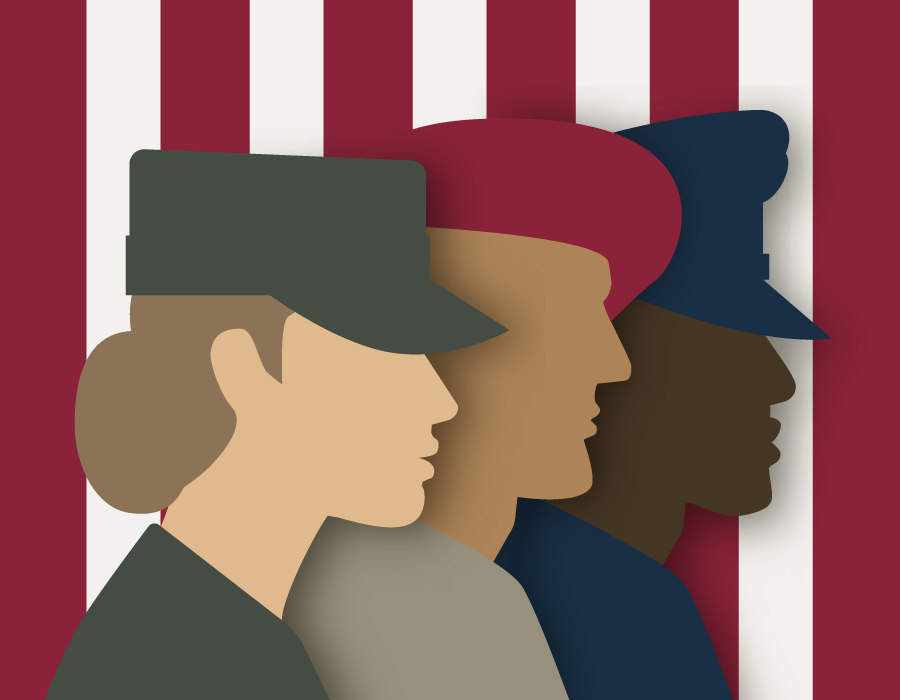 What proportion of the U.S. population do you think has served in the military? How do veterans bring a diverse perspective to an organization?
A veteran is someone who has served in any branch of the military and who left the service under conditions other than dishonorable. There are many different classifications of veterans: One is a war veteran, which includes any military member who was in the area of conflict while supporting activities against a national enemy. Another type of veteran is a combat veteran. This is someone who experienced offensive, defensive or friendly fire while conducting activities involving an enemy in a foreign location. A retired veteran has served at least 20 years of military service. Medically-retired veterans may have served less than 20 years but suffered injuries preventing them from serving longer. Lastly, a disabled veteran is someone who is permanently injured through combat activities or peacetime accidents.
According to U.S. Department of Veteran Affairs, there are over 19 million veterans in this country. Veterans have different reasons for enlisting in military service. Some are intrinsically motivated; they are driven by patriotism, a sense of duty, being part of a bigger organization and/or the opportunity to develop self-discipline. Others are driven by external motivation: This includes having a steady job, receiving bonuses and housing and getting healthcare. Retirement benefits are a motivation for staying in military service as well. Veteran status can also provide for medical, housing and educational benefits. Based on service and discharge status, some veterans are protected against discrimination based on 38 U.S. Code 4212.
Despite the benefits veterans may receive, they face issues based on actions experienced during their service. Some are physical issues, such as traumatic brain injuries. Many veterans also experience mental issues, such as post-traumatic stress disorder, depression and anxiety. Unfortunately, the trauma veterans carry is not always caused by national enemies. Many men and women experienced sexual trauma, harassment and assault by other service members. A recent example of this is Vanessa Guillen, who was brutally murdered by a fellow soldier in April 2020 at Fort Hood in Texas. Veterans also face issues assimilating into civilian life and even face homelessness.
Veterans bring another type of diversity to an organization. While they make look like everyone else, they bring unique ideas and perspectives based on their experiences. This may include working with cutting-edge technology, understanding and supporting advanced teamwork methods, and embodying a strong work ethic. However, it is important for organizations to recognize and set aside any unconscious bias they may have and embrace the perspectives veterans bring.