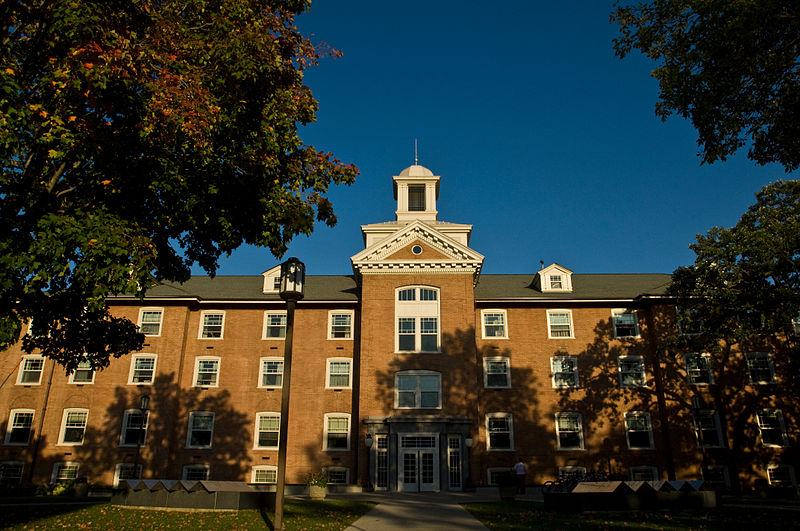 The U.S. District Court of Minnesota,
following a week-long trial, found in favor of the class of 10 female student athletes at St. Cloud State University (SCSU) who alleged gender discrimination in violation of Title IX on August 1, 2019.
The judge issued an opinion agreeing with the plaintiffs and finding that SCSU did not meet any of the three prongs of the test to determine compliance with Title IX's anti-discrimination provisions. As such, he determined that declaratory relief and a permanent injunction are both warranted, meaning SCSU must maintain the women's tennis and Nordic skiing teams, improve the facilities of women's sports teams to create equity with the men's teams, and take other relevant steps to provide female students with equitable athletic opportunities. He stated that, while mindful of financial difficulties faced by public universities, the school can implement a cost-savings plan that does not result in discrimination against women.
SCSU filed its appeal to the 8th Circuit Court of Appeals.
In mid-December 2019, SCSU again eliminated sports, including the men's football team and men's and women's golf teams. Motions have been filed contending that SCSU be held in contempt of court for violating the judge's injunction order and for dropping another women's sport before demonstrating it is in compliance with Title IX. On July 6, 2020, the Court found that SCSU had violated the Preliminary Injunction by denying or restricting the tennis team's access to coaching staff, by denying competitive opportunities, and by denying the basic ability to maintain a team. The Court also found similar violations as to the women's Nordic ski team. The Court granted plaintiffs' motion for contempt and awarded the tennis team and the women's Nordic ski team $10,000 each in compensatory damages. SCSU's next report of compliance of Title IX requirements is due on January 6, 2021. Counsel for the student athletes will continue to monitor and evaluate SCSU's attempts of compliance.
The Story behind Portz
Portz v. St. Cloud State University et al. is a case involving 10 female student athletes who filed a lawsuit against St. Cloud State University (SCSU) and Minnesota State College and University Systems alleging violations of Title IX.
Five of the students are members of SCSU's women's tennis team, and five are members of the women's Nordic ski team. In March 2016, the SCSU athletic department announced plans to cut six teams from its athletic program, including both the women's tennis and Nordic ski teams.
The school also announced a "roster management plan," which is used by school administrators to determine the size of a sports team's roster. Roster management can disguise roster manipulation and create the appearance of Title IX compliance. For example, by double-counting women athletes who are on one team but who participate in different events — counting one woman on the track team who runs both indoor and cross-country track as two women — the number of women athletes at a school overall can increase. This creates the appearance that there are more distinct athletic opportunities for women than there actually are. The Office for Civil Rights measures athletic opportunity by considering, among many factors, a school's provision of certain materials and services, such as facilities for competition, practice, housing, and dining; coaching and academic tutoring for student athletes; travel and per diem expenses; equipment and supplies; and publicity.
Universities must provide equal opportunities for students to participate in sports. Title IX compliance can be achieved in three ways: by ensuring proportionate opportunities for all athletes, by demonstrating a history of and continuing commitment to program expansion, or by fully and effectively accommodating the interests and abilities of the underrepresented sex. The students in Portz allege that SCSU is in violation of the first and third of these methods.
Title IX Compliance: Do the Math
During the 2014–15 academic year, SCSU's undergraduate population was 50 percent female and 50 percent male. However, the students  in Portz allege that the athletic participation gap — a measurement that compares athletic opportunities by gender to enrollment numbers by gender—demonstrates that there are more athletic opportunities for men each year, despite equal gender enrollment numbers. The students' attorney calculated that, if women had been offered the same number of athletic opportunities as men, they would have had 1,759 more opportunities to play sports over a 12-year period of time.
The students filed suit in the U.S. District Court in Minneapolis in 2016 and were granted a preliminary injunction. As the case progressed, the students brought a motion to certify a class, which was granted. The class represents current and prospective SCSU female athletes. SCSU also brought two separate motions for summary judgment, which were granted in part and narrowed the issues for trial. The trial concluded in December 2018.
These 10 courageous student athletes — and female students everywhere — deserve equal opportunities to participate in all educational programs and activities. Schools cannot be allowed to unfairly reduce opportunities for women in sports. AAUW hopes that Portz will reaffirm that equal access in all areas of education must be protected and respected both on and off the field.
Your Support Makes This Possible
Throughout its long history, the AAUW Legal Advocacy Fund has been crucial to the success of many gender discrimination cases. The case support program provides financial and organizational backing for plaintiffs who are challenging gender discrimination in education and the workplace. Funds allowing LAF to do this come directly from the generous contributions of AAUW members.
Case Adopted 2017.