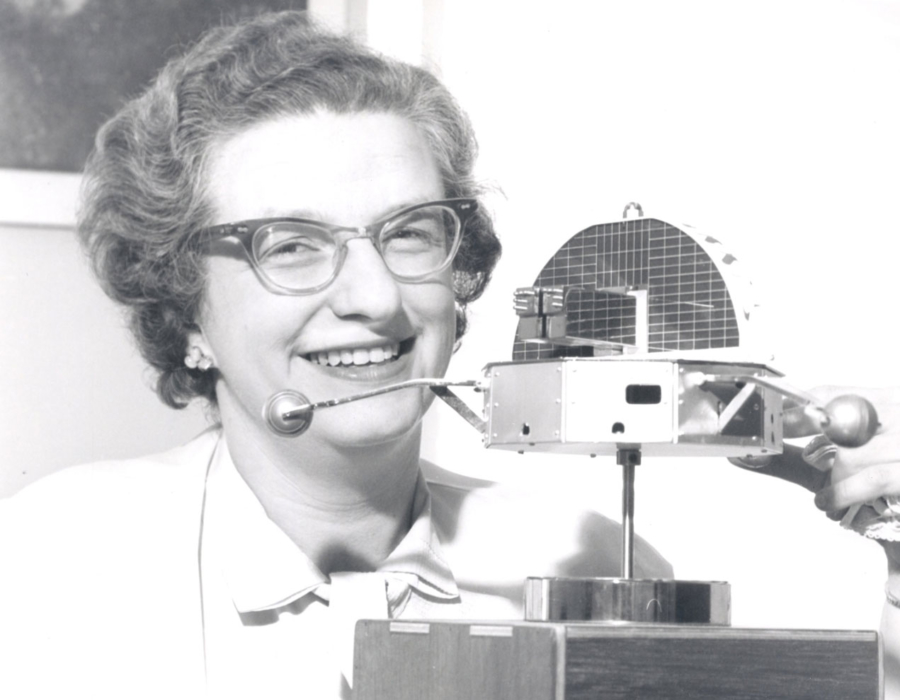 A Bright Light in Astronomy
Remembering a Legend
In 2018, we lost a proud AAUW member and true American hero — Nancy Grace Roman. Known as the "mother of the Hubble," Dr. Roman was the first chief of astronomy at NASA and the first woman to hold an executive position there. She was instrumental in making the Hubble Space Telescope a reality.
In addition to her trailblazing accomplishments, Dr. Roman left a legacy for future generations. In 2019, AAUW received a generous bequest from Nancy's estate to ensure more girls and women can pursue scientific careers, particularly in engineering and the physical sciences.
"I was told by many people that a woman could not be an astronomer," Dr. Roman said when she was honored at the 2016 National Conference for College Women Student Leaders. "I'm glad I ignored them."
We are, too.
Her Story
Born in 1925, Nancy Grace Roman showed an interest in science and math early on. Her mother sparked her curiosity in astronomy when she introduced her the constellations and Northern Lights in the Northern Michigan sky where she lived as a girl. Yet she was dissuaded at every turn.
In high school, when she asked her guidance counselor if she could take a second year of algebra instead of another year of Latin, she was scolded, "What lady would take mathematics instead of Latin?" The first "encouragement" she got came from a college professor who told her, "I usually talk women out of going into physics, but I think, maybe, you might make it."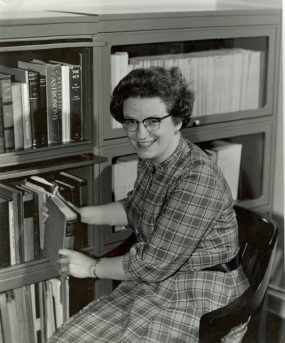 She did indeed make it, earning her bachelor's degree in astronomy from Swarthmore in 1946 and a doctorate from the University of Chicago in 1949. Her initial research in astronomy focused on the area of spectral classification, which uses light to understand the temperature, brightness and location of stars.
But after spending a short time teaching and studying at Yerkes Observatory in Wisconsin, where she became an assistant professor, she soon realized she had no chance of getting tenure as a woman. "I think there was one other woman in astronomy who had tenure in this country," Dr. Roman said. "But I saw very senior women who didn't have it." She was underpaid as well, with a salary well under two-thirds of that of men at the comparable level.
"When NASA came along and offered me a job, I decided to take it," Dr. Roman said. At the time she joined NASA in 1959, the agency was just six months old. She found the environment there welcoming and said that she was readily accepted as a scientist in her job. "I felt that the team treated me as one of the team without a problem."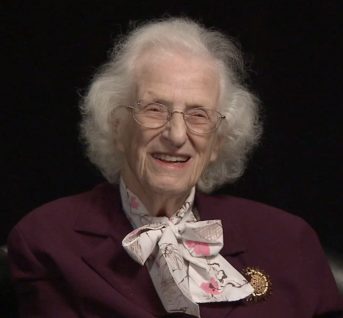 Teamwork was critical to the creation of the Hubble Space Telescope. The idea for having a large telescope above the atmosphere was not new to the astronomical community when Dr. Roman came to NASA. But she was the one to turn the concept into a reality by bringing together world-class astronomers from across the country to collaborate with NASA engineers. Her work was instrumental in establishing NASA's program of space-based astronomical observatories.
She took an early retirement in 1979, but continued to consult, teach and advocate for women in the sciences until her death in December 2018 at the age of 93.
Illuminating the Way
"It was probably my parents who inspired me most. My father was a scientist and answered my scientific questions, while my mother took me on walks and showed me birds and plants. She also took me out at night and showed me the constellations and the auroras." Photo courtesy of NASA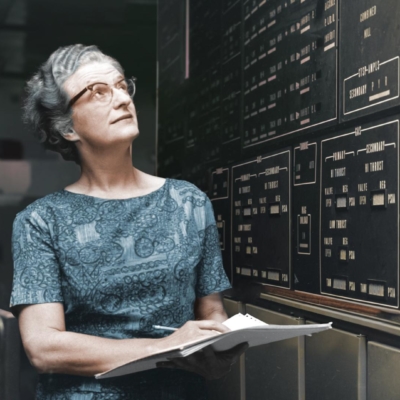 Extending Her Legacy: Dr. Roman and AAUW
Nancy Grace Roman had a career-long association with the American Association of University Women (AAUW), starting during her pre-NASA days at the Yerkes Observatory. She filled various AAUW offices in both Wisconsin and Washington, D.C. "I wanted contact with educated women," Dr. Roman said. "I've made a number of good friends through AAUW." She was a member of the AAUW Legacy Circle, a past president of the AAUW Washington (DC) Branch, and an AAUW Maryland Woman of Distinction in 2016.
After she died in 2018, Dr. Roman's estate left a generous bequest to AAUW to help engage future generations of women and girls in careers in science, technology, engineering and math (STEM). Using these funds, AAUW will:
Assess how parents influence high-school girls' choices about whether to pursue science, with the goal of identifying barriers to STEM participation and solutions for overcoming them. The information we glean will strengthen how we communicate with parents and support first-generation college students, particularly women of color, in choosing STEM.
Research where women — especially women of color — are not gaining in STEM fields. Our findings will enable us to better match women STEM majors up to the most promising jobs of the future in computer science, technology, engineering and the physical sciences.
Build an inclusive, ever-growing group of AAUW Fellows and alumnae to serve as STEM role models and mentors for women.
Bolster AAUW's fellowships and grants in STEM careers.
In Her Own Words
Watch Nancy Grace Roman tell her own story about her life and legacy.