Helping Make Science History
I need a gram of radium to continue my research, but I cannot buy it; radium is too dear for me.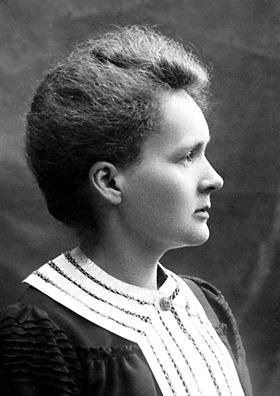 In 1920, the Association of Collegiate Alumnae (a predecessor to AAUW) helped raise money to purchase a gram of radium for Marie Curie. The effort was led by Marie Meloney, a journalist and editor of The Delineator women's magazine, who learned while interviewing Curie that her research was being held back by short supply of radium.
Meloney asked, "If you had the whole world to choose from, what would you take?" Curie replied, "I need a gram of radium to continue my research, but I cannot buy it; radium is too dear for me."
Meloney formed the Marie Curie Radium Fund in the U.S., where ACA was an active participant along with  the International Federation of University Women American Committee. This committee consisted of 35 women, including leader like: Virginia Gildersleeve, Ada Comstock, Aurelia Reinhardt, Marion Park, Mary Woolley and Meta Glass.
In 1921, Curie and her two daughters visited the U.S. to receive the gift and travel the country. The AAUW New York City (NY) Branch organized an event in her honor at Carnegie Hall. She then traveled to Washington, D.C., and visited the White House, where President Warren Harding presented her with the gram of radium in a lead-lined box.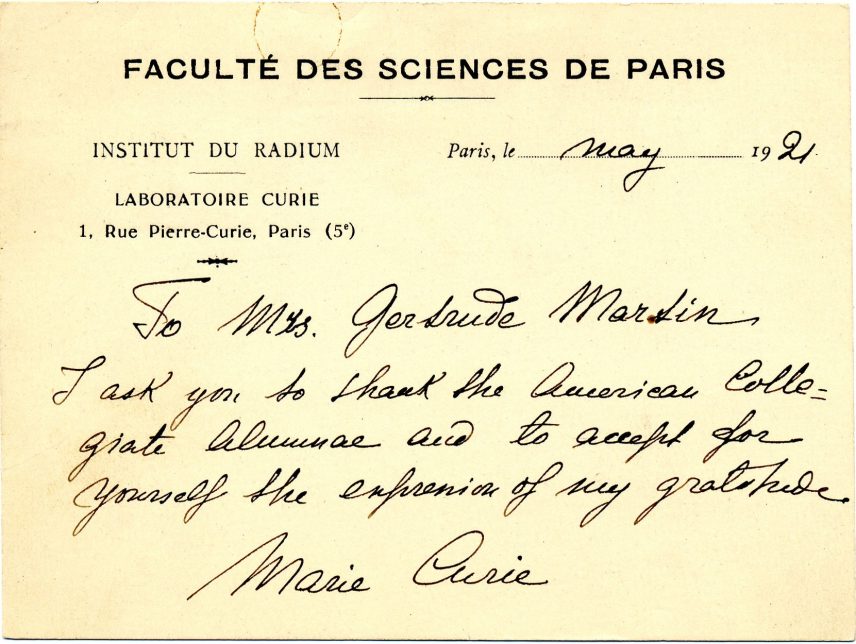 At the time, a gram of radium cost $100,000. The Marie Curie Radium Fund was so successful that it raised an additional $56,413.54. After Curie died in 1934, the money was passed to her daughter, Irene Joliot-Curie, who continued her mother's research.
The funds eventually went into a trust managed by a bank, and the ownership of the money was called into question. AAUW had to fight the case in court in order to secure the money for a cause related to its original purpose. After the court case, the bank granted the funds to AAUW to use for the Marie Curie Fellowship, which was first awarded in 1963, to support a French or American woman studying chemistry, physics or radiology.
The AAUW archives contain historical records documenting AAUW's relationship with Curie, including a spectacular program from the Carnegie Hall event suggesting the grandeur and pageantry associated with Curie's visit to America. Although the program is a hidden gem in the collection, the larger picture remains more important. AAUW was not only involved with Curie's work when she was alive but also continued to serve as the steward of her money long after the fanfare of her visit had faded.
Related