Funding: $5,000–$18,000
Opens: August 1
Deadline: December 1
Selected Professions Fellowships are awarded to women who intend to pursue a full-time course of study at accredited U.S. institutions during the fellowship year in one of the designated degree programs where women's participation traditionally has been low. Applicants must be U.S. citizens or permanent residents.
These fellowships were established in 1970 with a $25,000 grant from the Max C. Fleischmann Foundation. Initially, they focused on opening doors for women in the male-dominated fields of law and medicine. However, the focus expanded over time to include science and technology, since the demand for a technologically skilled workforce has grown without proportional representation by women.
Selected Professions Fellowships are awarded for the following master's programs:
Architecture.
Computer/information sciences.
Engineering.
Mathematics/statistics.
Fellowships in the following degree programs are restricted to women of color, who have been underrepresented in these fields:
Master's in business administration — applicants may apply for second year of study only.
Law — applicants may apply for third year of study only.
Doctorate in medicine — applicants may apply for third or fourth year of study only.
For questions or technical support, please email aauw@applyists.com.
December 1, 2020, by 11:59 p.m. Central Time
Deadline for online submission of application and supporting documents
April 15, 2021
Notification of decisions emailed to all applicants. AAUW is not able to honor requests for earlier notification.
July 1, 2021–June 30, 2022
Fellowship year
When a deadline or notification date falls on a weekend, the date will be observed on the following business day.
AAUW awards Selected Professions Fellowships to individuals who identify as women who are citizens or permanent residents of the United States who have achieved high standards of academic excellence and show promise of distinction in their respective fields. Applicants must be full-time students at an accredited U.S. institution during the fellowship year, and should be pursuing a course of study in the United States over the full academic year. Priority is given to women who do not already hold a master's or first professional degree.
Applicants must be full-time students at an accredited U.S. institution during the fellowship year, and should be pursuing a course of study in the United States over the full academic year. Priority is given to women who do not already hold a master's or first professional degree.
Selected Professions Fellowships are not open to previous recipients of any AAUW national fellowship or grant (not including branch or local awards or Community Action Grants).
Women in two categories are eligible to apply: the Science and Technology Group and the Focus Professions Group.
Science and Technology Group Fellowships
The following disciplines and master's level degrees are eligible for fellowship funding in any year of study:
Architecture (M.Arch.).
Computer/information science (MS).
Engineering (ME, MS).
Mathematics/statistics (MS).
Focus Professions Group Fellowships.
Open only to women from ethnic minority groups historically underrepresented in certain fields within the United States: Black/African American, Mexican American, Puerto Rican and other Hispanic, Native American/Alaska Native and Asian American/Pacific Islander.
The designated fields eligible for fellowship funding are:
Business administration (MBA) — Applicants may apply for second year of study only.
Law (JD) — Applicants may apply for third year of study only.
Medicine (MD), (DO) — Applicants may apply for third or fourth year of study only.
Special notice: Applications submitted that do not adhere to the specified fields of study for funding as outlined above will be disqualified.
Non-eligible Factors
Joint degree programs: Fellowships only support full-time coursework in the above designated fields. An individual enrolled in a joint-degree program may apply for support only if she plans to pursue full-time coursework during the entire fellowship year in one of the approved designated fields. Fellowship funds may not be used to support coursework in other fields, even if part of a joint-degree program.
Distance learning: Fellowships support traditional, classroom-based courses of study at colleges or universities. This fellowship program does not provide funding for distance-learning programs or for degrees heavily dependent on distance-learning components. Final decisions about what constitutes distance learning under these fellowships will be made by AAUW. AAUW will accept applications from applicants who are temporarily studying remotely due to COVID-19 precautions at their institution.
Ph.D. coursework or dissertations: Fellowships do not support Ph.D. coursework or dissertations. Applicants should be enrolled in master's level degree programs only. Visit the AAUW website for information about doctoral funding through American Fellowships or International Fellowships.
The Selected Professions Fellowship Panel meets once a year to review applications for funding. Awards are based on the selection criteria outlined in this document. Recommendations by the panel are subject to final approval by the AAUW Board of Directors. Grants are awarded on a competitive basis according to funds available in a given fiscal year.
To ensure a fair review process, AAUW does not comment on the deliberations of the awards panels. Thus, AAUW is unable to provide written or oral evaluations of applications. No provisions exist for reconsideration of grant proposals after the board has acted upon the panel recommendations.
In selecting fellowship recipients, the Selected Professions Fellowships panel will use the following criteria, weighted in order of importance:
Professional promise and personal attributes, including:

Potential as a practicing professional and promise as a role model in new and innovative or nontraditional fields of study, research or practice.
Intent to contribute (through chosen profession) to societal well-being and commitment to the advancement of women.

Academic excellence and related academic success indicators.
Financial need.
Special consideration will be given to applicants who demonstrate their intent to enter professional practice in disciplines in which women are underrepresented, who plan to serve underserved populations and communities or to pursue public interest areas, and who are nontraditional students.
Selected Professions Fellowship funds are available for:
Educational expenses
Living expenses
Dependent child care
Travel to professional meetings, conferences or seminars, as long as it does not exceed 10% of the fellowship
Unless expressly stated otherwise, Selected Professions Fellowships are NOT available for the:
Purchase of equipment.
Indirect costs.
Research assistants.
Previous expenditures, deficits or repayments of loans.
Publication costs.
Institutional (overhead) costs.
Tuition for dependent's education.
AAUW regards the acceptance of a fellowship as a contract requiring fulfillment of the following terms:
All Selected Professions Fellowship recipients are required to sign a contract as acceptance of the award. Retain these instructions as they will become part of the fellowship contract if the applicant is awarded a fellowship.
An AAUW Selected Professions Fellow is expected to pursue a full-time course of study during the fellowship year July 1, 2020, through June 30, 2021. No partial fellowships are awarded. Fellowships may not be deferred. Fellows may work up to 20 hours a week, or teach one course per semester or term, with written permission from AAUW.
The AAUW Selected Professions Fellowship must be larger than any other single or remunerative position (excluding tuition waivers) that a fellow receives during the fellowship year and must be acknowledges as the major award. Fellows must obtain written approval from AAUW to hold other funding and/or work opportunities.
Any changes in study plans for the fellowship year require the prior written approval of AAUW.
Stipend checks are made payable to fellows, not to institutions.
Any tax liability associated with the receipt of a Selected Professions Fellowship is the sole responsibility of the applicant. Specific questions regarding income tax matters should be addressed to the Internal Revenue Service, the applicant's financial aid office, or a personal tax adviser. (AAUW is a nonprofit, tax-exempt 501(c)(3) public charity founded for educational purposes.)
Selected Professions Fellowships cover approved expenses for a 12-month period for master's and professional degree students. Fellowships do not fund partial-year coursework, prerequisite coursework, or coursework that begins prior to July 1, 2020, and ends after June 30, 2021.
Start the application process by clicking on the link to access the application and create an account through our vendor site. Complete all required components in the following areas:
Eligibility.
Applicants must pass the eligibility quiz to be reviewed by the selection panel.
Applicant.
Recommendations.
Three recommendations are required. At least one must be from a professor under whom you have studied recently. Others can be from professors and/or professional colleagues. AAUW does not accept references from dossier services.
For medical students only: You are required to submit a dean's letter as one of your three letters of recommendation.
Academics.
Uploads.

Applicants must upload transcripts of postsecondary academic work. Academic records of all undergraduate and graduate work at institutions where degrees were earned must be uploaded. Also upload a transcript for graduate work currently in progress. Transcripts must show grade for coursework transferred in. If transcript only shows courses and credits and no grades, then a transcript from the initial institution is required. All transcripts provided must include the applicant's full name, the school's name, all courses and all grades, as well as any other information requested in the application instructions.
For architecture students only: Reproductions demonstrating a range of the applicant's design projects. Please upload 10–12 samples in the online application, no larger than 8×10" in size. These samples are expected to be of professional quality and are very important factors in the evaluation process, during which time they are reviewed by practicing architects and faculty. Careful attention should be paid to the quality of these reproductions. Applicants should also ensure that their name appears on all samples.
For law students only: writing sample. Upload a sample displaying your abilities in legal writing. Sample must be limited to 15 pages.

C.V./Résumé.
Narratives.
Budget.
Meet a Current Selected Professions Fellow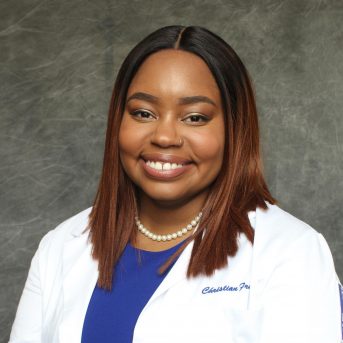 A rising fourth-year medical student at Emory University School of Medicine, Christian Freeman has developed an interest in women's health and racial disparities in health-care outcomes. During the fellowship year, she will apply to residency programs all over the country and work to complete her senior research project, which will potentially provide insight into the disparity in pregnancy outcomes in inner-city Atlanta.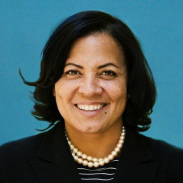 Rachael Rollins
1996-97 Selected Professions Fellow and District Attorney of Suffolk County in Massachusetts, which includes the municipalities of Boston, Chelsea, Revere and Winthrop. She is the first woman to be elected to that position in Boston and the first woman of color to hold the job in the state of Massachusetts.
3 Questions for Rachael Rollins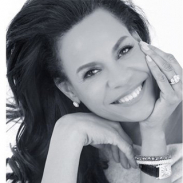 Kimberley Hatchett
1990-91 Selected Professions Fellow and executive director at top investment firm Morgan Stanley, where she manages more than $2 billion in assets.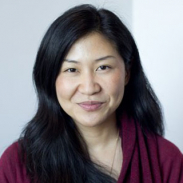 Joyce Kim
2003–04 Selected Professions Fellow, who left her career as a lawyer to develop Stellar, a decentralized protocol for sending and receiving money. Stellar's low-to-no-cost infrastructure has translated into significant savings for immigrants and those in the developing world