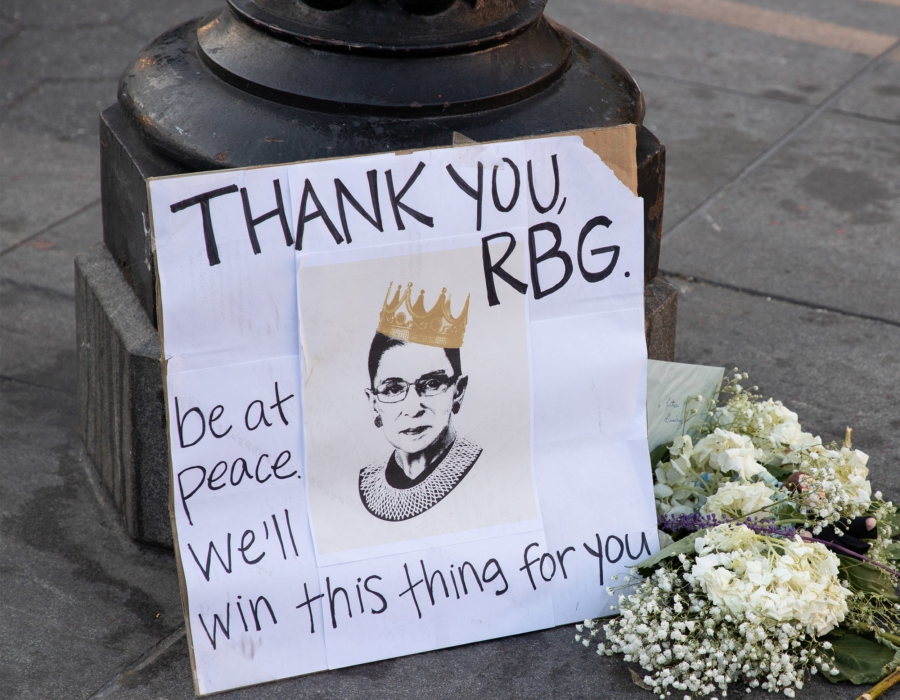 Protecting a Legacy
Justice Ginsburg leaves her legacy as a principled defender of justice. She led by example that the Supreme Court belongs to no political party, but rather to the American people. The people must retain the power to decide on the leaders who select our court, who defend our rights, and protect our future. The election is already underway and this monumental decision must fall to those leaders currently being chosen by voters.
The Senate must protect a just and fair Supreme Court.
The importance of the process
To ensure the selection of Justice Ginsburg's successor, the process must not be rushed. AAUW believes that, as with all nominations, a full and fair vetting process is vital to determine the nominee's qualifications and temperament. This is fundamentally impossible to achieve in a short time and in light of all the other critical issues the Senate has yet to address. There is no precedent for this rush through the process, but there is a need to carefully consider who will be seated for a lifetime appointment on the Supreme Court. This is best achieved after the next President and Senate are inaugurated.

What's at risk
Our nation is reeling from the COVID-19 pandemic, an economic crisis, reckoning with our long and painful history with racism, and how to access the vote in a critical election year. Our fundamental rights – health care, education, economic security, housing, disability rights, freedom from workplace discrimination – are at risk this election year, now more than ever. The American people need a Supreme Court of independent, fair-minded jurists to protect the rights of all.
Advocacy can take many forms, and AAUW honors the different skills our community brings to their activism. In that light, we have developed a number of ways for you to engage in this fight for a just and fair Supreme Court.
To ensure you see updates on Supreme Court engagement opportunities first,
text "SAVEOURCOURT " to 21333 to get AAUW action alerts via text.