Give a Grad a Gift
How Many Recent College Grads Do You Know? Give Them All the Gift of Free AAUW Membership!

Last year, colleges and universities in the United States awarded roughly 1 million associate degrees, 2 million bachelor's degrees, 800,000 master's degrees, and 200,000 doctoral degrees. Can you imagine if every one of these graduating students became an AAUW member? We can, and you can help us get there.
As an AAUW member, you can gift one year of free AAUW national membership to as many recent graduates as you like. (And yes, national members, that means you, too!)
We all know that the future of our organization depends on today's graduates. Give a minute; gain a new community of AAUW leaders. Here's how it works:

Identify the recent college or university graduates in your networks.
These recent graduates can be family, friends, neighbors, former students, friends of friends, you name it! You could even gift AAUW memberships to the entire graduating class of your local college or university. Anyone who has graduated within the past two years is eligible to receive one free membership from an AAUW member.
Collect their information.
You'll need to know the mailing address, phone number, e-mail, and alma mater for each of these future AAUW members.
The Perfect Graduation Gift

Play this video at the start of your next branch meeting and pass on the gift of membership in your community this year.
It's a win-win situation — giving a grad the gift of AAUW membership is free for you and free for them. With a gift of a free, one-year AAUW membership, recent graduates will
Join an empowering community of more than 170,000 AAUW members and supporters who are committed to fostering women's leadership and equity
Expand their careers through leadership trainings, salary negotiation workshops, and fellowships and grants programs
Enjoy access to resources, research, and programming to advocate for women and girls locally, nationally, and online
Stay current on issues affecting women and girls as they receive Mission & Action, AAUW Outlook magazine, Action Network alerts, and more
Increase their buying power with access to member-only discounts
Give the gift of AAUW membership now
Know an AAUW member who is graduating soon? Order them our official AAUW grad cords!
---
Related
Host a graduation ceremony or program to help welcome the next generation of AAUW members and leaders.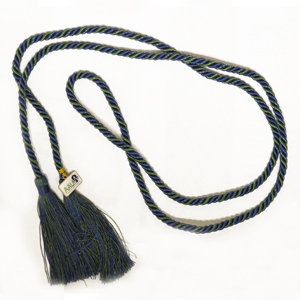 What will make graduation even more memorable? An AAUW grad cord!
Too often, students don't know about us, even when their schools are AAUW college/university partner members.